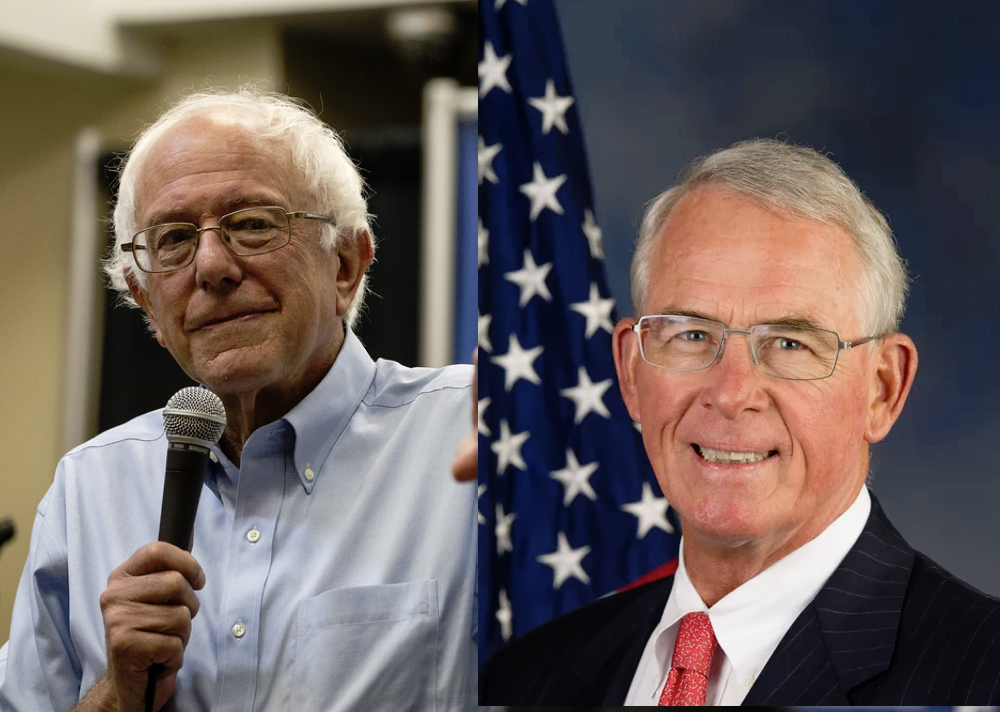 Congressman says presidential contender stands against Venezuelan people.
U.S. Rep. Francis Rooney accused presidential contender Bernie Sanders of siding with the autocratic regime of Nicolas Maduro in Venezuela.
The Naples Republican during an interview with Fox News criticized Sanders, an independent senator from Vermont, for remarks about Maduro.
"It is unsettling to see Americans calling for socialism," Rooney said.
His comments came after Fox News host Leland Vittert played excerpts from a recent interview Sanders did on Univision. In that interview, Sanders declined to say the U.S. should not recognize Maduro as Venezuela's president, or to call for Maduro's removal.
Sanders said Maduro "has been very, very abusive," but when asked if Maduro should step down, he demurred.
"That is a decision of the Venezuelan people," Sanders told Univision anchor Jorge Ramos.
"There's got to be a free and fair election. But what must not happen is that the United States must not use military force and intervene again as it has done in the past in Latin America."
Florida politicians, including Congressional Democrats, already slammed the remarks.
Rooney as a Republican piled on joyously, picking on Sanders' continued association with the Democratic Socialist Party, even as he seeks the Democratic presidential nomination.
"It doesn't get any better than that," Rooney said. "This socialist is siding with Maduro against the rest of his own country and the people of Venezuela, and he wants to be president."
Rooney said the ongoing humanitarian crisis in Venezuela shows why socialist ideals fail.
"We've seen for many years socialism and autocracy do not work," he said. "Democracy, freedom and free enterprise provide a lot better environment for people to flourish and to raise their families, and to provide for them."
The Florida congressman does see an end to Maduro's regime soon.
On Saturday, Venezuelan national guardsmen defected and removed obstacles at the Simon Bolivar International Bridge. That allowed waiting humanitarian efforts into the country.
Rooney said the U.S. must continue to back Colombia and Brazil, and spread work to people in Venezuela that food awaited in all directions.
The supply of oil in the nation, Rooney said, showed that the U.S. has long-term reasons to maintain a strategic partnership. The U.S. already recognizes opposition leader Juan Guaidó as interim president.
Rooney greeted news Cuban militia now provided military support for Maduro as a good development.
"That means that the Venezuelan army is continuing to retract itself from the conflict, which is a very positive sign for us," he said.
He said the country seems on the verge of change.
"I'm confident were reaching a tipping point and that it is going to turn," he said.