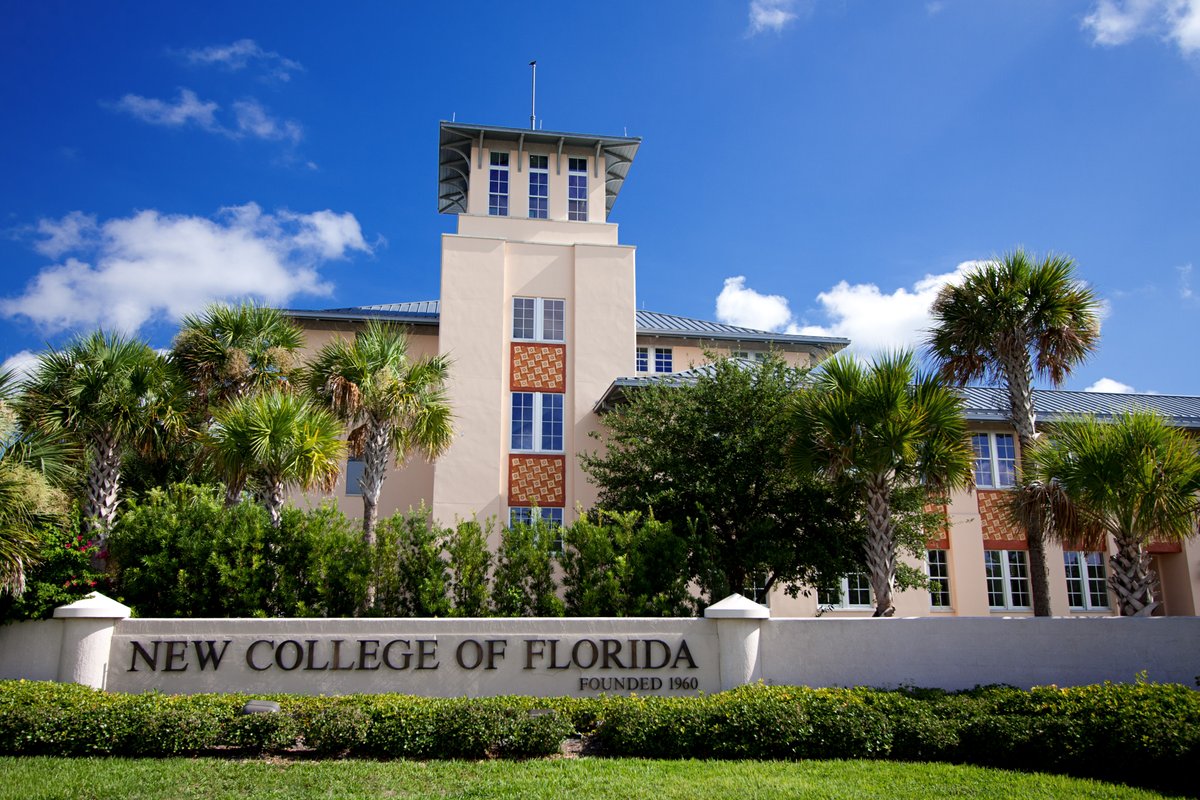 The shortfalls have a cost to the school in shortfalls for tuition and dorm rents.
New College of Florida officials say student growth is ticking up as quickly as expected.
A growth plan for Florida's public liberal arts college called for 830 students to be enrolled in Fall of 2018. The school came up 28 students short.
That may not sound like a huge deal, but President Donal O'Shea said "small numbers can make a big difference to us."
More alarm, the school saw fewer students return in the spring than expected, and now has 756 contracts.
The school wants to have 860 enrolled next fall, but calculate in 190 expected graduations and the school will need roughly 300 new enrollments to hit the goal.
School officials expect 250.
Unless something changes, ambition plans to grow the school to 1,200 students by the Fall 2023 term seem out of reach.
"We were really ambitious about what we could accomplish," said Felice Schulaner, Board of Trustees chair. "But if we're going to have a blip, I'm glad it's in the beginning of this."
Other trustees greeted the news with greater alarm.
Trustee John Lilly expressed deep concerns whether the college could get on the right track to hit its goals.
"We all signed up for this," he said, "and we are failing."
The shortfalls have a cost to the school in shortfalls for tuition and dorm rents.
"This is the life blood of our business," Lilly said. "The place is on fire."
Schulaner and O'Shea both took issue with that assessment. But O'Shea promised n extensive report at a coming trustee meeting on the status of enrollments.
But the numbers impact long-term planning on bringing new dorm beds online in 2021. Officials noted neighboring University of South Florida Sarasota-Manatee also has plans to open its first dormitories. Partnerships could arise there.
There's fear now, though, that not enough students will fill those beds, even if USF students fill some of the new rooms.
Lilly expressed additional frustration on that issue, as aging dorms make for one of the challenges in recruiting new students.
"I'm dismayed and embarrassed," he said.
The school has hired consultants from Art and Science to address how to increase enrollment.
"We're going to make any changes we need to make," O'Shea said.
So far, consultants already suggest the college needs to start recruiting efforts earlier. O'Shea said the school needs to reach out to Florida students in the 10th grade and introduce them to New College.
But he said the school thus far has only missed targets one year on its five-year plan, and may miss the second. He still feels confident the school can meet its goals by 2023.
The school does face challenges, including that five other state universities now have larger honors departments than New College, long billed at the states honors college. O'Shea said those schools are all continuing to provide more in financial aid than New College does.
But he said the school still wants to apply rigorous standards, and will not start accepting students that cannot handle the school's curriculum.