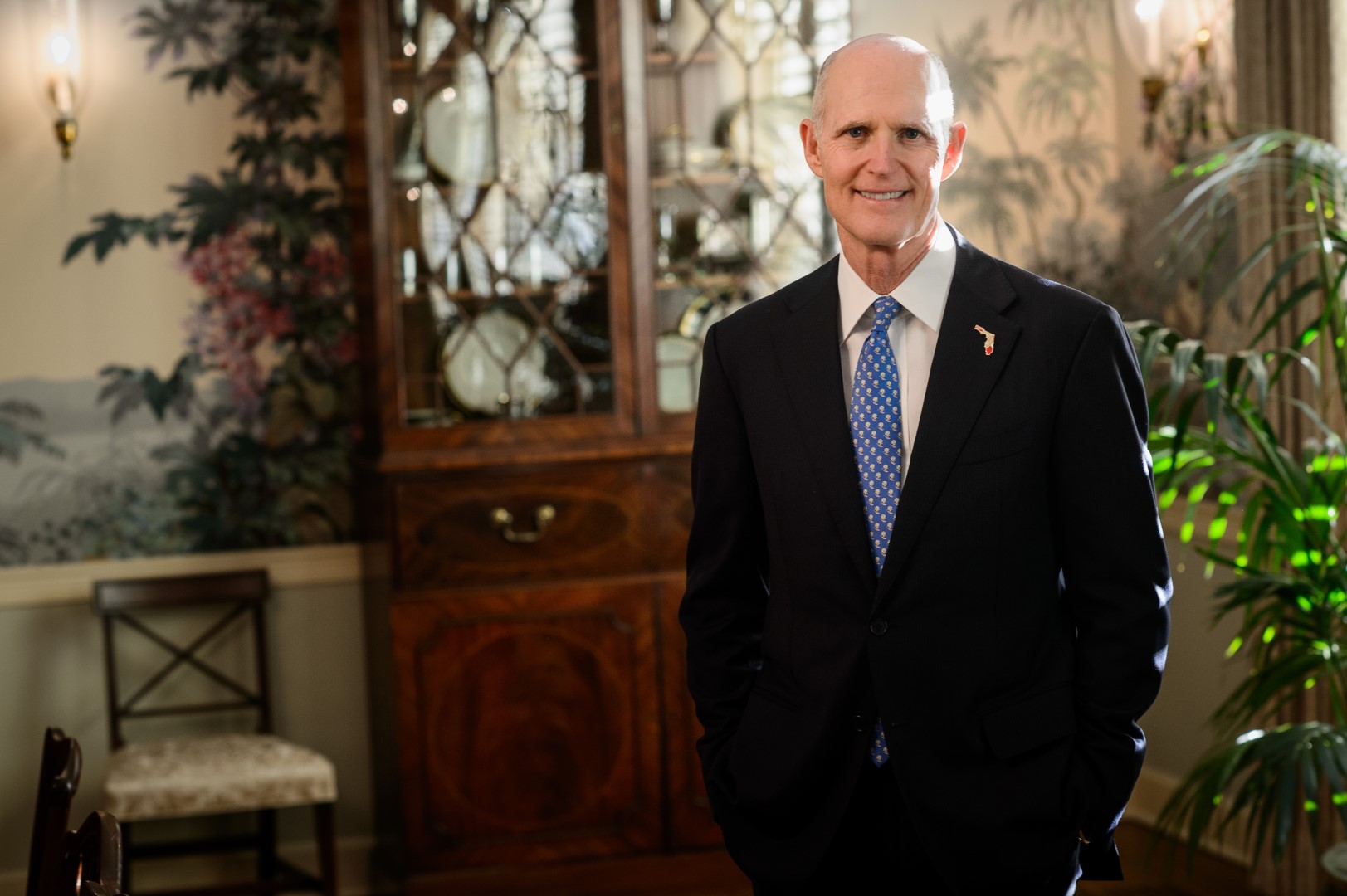 Rick Scott fills out U.S. Senate staff with a Washington veteran and some of his previous staff.
Republican U.S. Sen. Rick Scott is staffing up.
Florida's junior Senator announced Friday he has filled out much of his staff — including a Washington veteran as his legislative director and a cadre of his loyal staffers from his campaign and Governor's office — for other positions in his new Senate office.
John Foltz, most recently a senior legislative adviser to the Trump administration at the U.S. Department of Homeland Security, comes on board as Scott's legislative director. He also has worked in senior legislative positions for Republican now-former U.S. Sens. Luther Strange from Alabama and Dan Coats of Indiana.
Jack Heekin, deputy chief of staff for Scott in the governor's office, will serve as his general counsel. Heekin was the governor's office's liaison with federal agencies and the White House, and also served as chief deputy general counsel, overseeing criminal justice and clemency issues and assisting in the selection and appointment of judges.
Before that, he had been an assistant state attorney in Florida's 15th Judicial Circuit State Attorney's Office in Palm Beach County.
Katie Weissert, who served as policy director on Scott's U.S. Senate campaign, will be his senior policy adviser. Previously she had worked as a planner, economist and consultant for various private and state agencies.
Priscilla Ivasco, director of operations and scheduling for Scott's Senate campaign, will serve as deputy communications director. She also had served in the governor's office under Scott, as deputy director of external affairs.
Sarah Schwirian, deputy communications director for Scott's Senate campaign, will serve as his U.S. Senate press secretary. She previously worked in the Florida Senate, handling policy and communications efforts.
Alexandra Ojeda, Scott's campaign Hispanic outreach director, will serve as Scot's Hispanic press secretary. Previously, she was a public policy manager for a Tampa advocacy group, and served as federal relations manager for a Washington, D.C. nonprofit.
Megan Bailey, who served as Florida First Lady Ann Scott's director of operations, will serve as the senator's director of scheduling. She previously held positions at Enterprise Florida and in the governor's office.
"We've hit the ground running in the U.S. Senate thanks to this strong group helping me work to get things done for Florida families," Scott stated in a news release.
"Their breadth of experience and diverse backgrounds will help me continue to fight to make Washington work for Florida families."