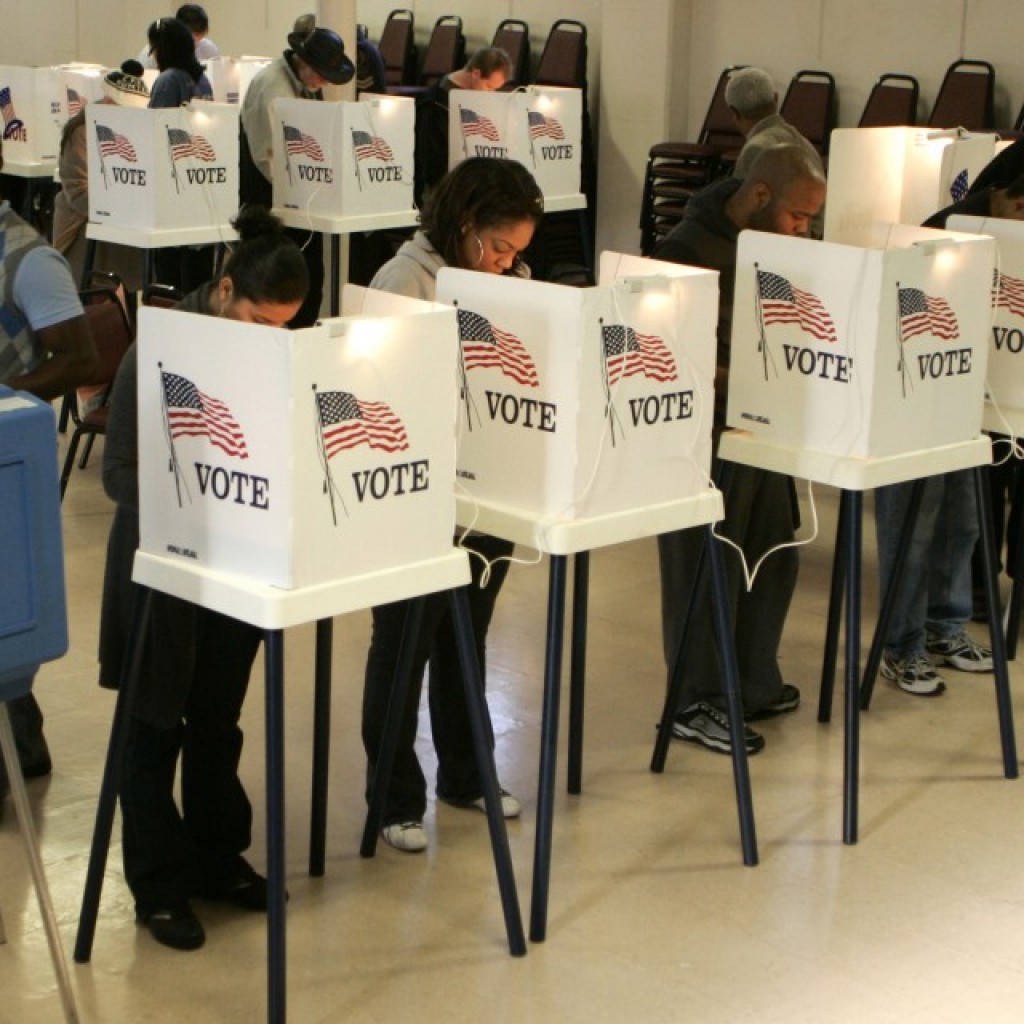 General Election Day would be recongized as a state holiday.
Election Day would become a holiday for state workers and an assured time off for other voters under elections reform bills filed this week by two Democrats from Orlando, state Sen. Linda Stewart and state Rep. Geraldine Thompson.
The bulk of Stewart's Senate Bill 1802 and Thompson's House Bill 1365 deal with issues that were tied up in litigation during the recounts that spilled from Florida's 2018 general election, including signature matches on mail ballots, and when mail ballots may be received. Yet the measures also aim to make voting easier, including effectively turning the state's Election Day into an official holiday for all state agencies, and forbidding employers from denying employees time off, with pay, to go vote on Election Day.
Election Day would join New Year's Day, Martin Luther King Jr.'s Birthday observation, Memorial Day, Independence Day, Labor Day, Veterans' Day, Thanksgiving Day, Friday after Thanksgiving, and Christmas Day as official holidays observed by Florida.
Beyond that, the meat of their proposals would address such items as ballot design, mail ballots, machine recounts, and training.
"Voting is not a partisan issue, so we need to make sure that our election system works for all Floridians," Stewart stated in a news release issued by Democrats. "This legislation is important to our democracy and to the success of upcoming elections."
Their bills are among several dealing with elections and voting that have been filed by various lawmakers for the 2019 Florida Legislative Session.
The flurry of legislative proposals come as members of both major parties have expressed interest in election reforms, though not necessarily the same ones. Thompson and Stewart's bills, for example, do not address one of the most talked about points of contention, the prospects for open primaries. On the other hand, their measures include a proposal bound to raise partisan debate: a "straight-ticket" voting option on ballots.
Thompson had declared election reform one of her top priorities for this Legislative Session and held a town hall meeting on it last week in Orlando.
"Florida's history of embarrassing and messy elections goes back to Bush v. Gore and even the Election of 1876," Thompson stated in the news release. "It's time we offered a bipartisan model for accountable, accessible, and accurate elections."
Among dozens of proposed elections and voting changes in their bills:
– General Election Day would be a paid holiday for employees of state agencies, and any voter would be allowed time off from work, without being penalized, to go vote.
– The Florida Secretary of State would be required to provide signature-matching training to supervisors of elections and county canvassing boards.
– "Straight-ticket" voting options would be included on ballots.
– Mail ballots postmarked or dated by a certain date must be counted.
– Mail ballots could be verified with either a voter's signature or the last four digits of a social security number.
– The Division of Elections would maintain a "strategic elections equipment reserve" of voting systems that can be deployed if needed.
– Candidates' names for each office would be ordered randomly on ballots.
– The Department of State would adopt rules regulating uniform ballots for statewide use.
– Supervisors of elections would be required to conduct specific tests of voting systems.