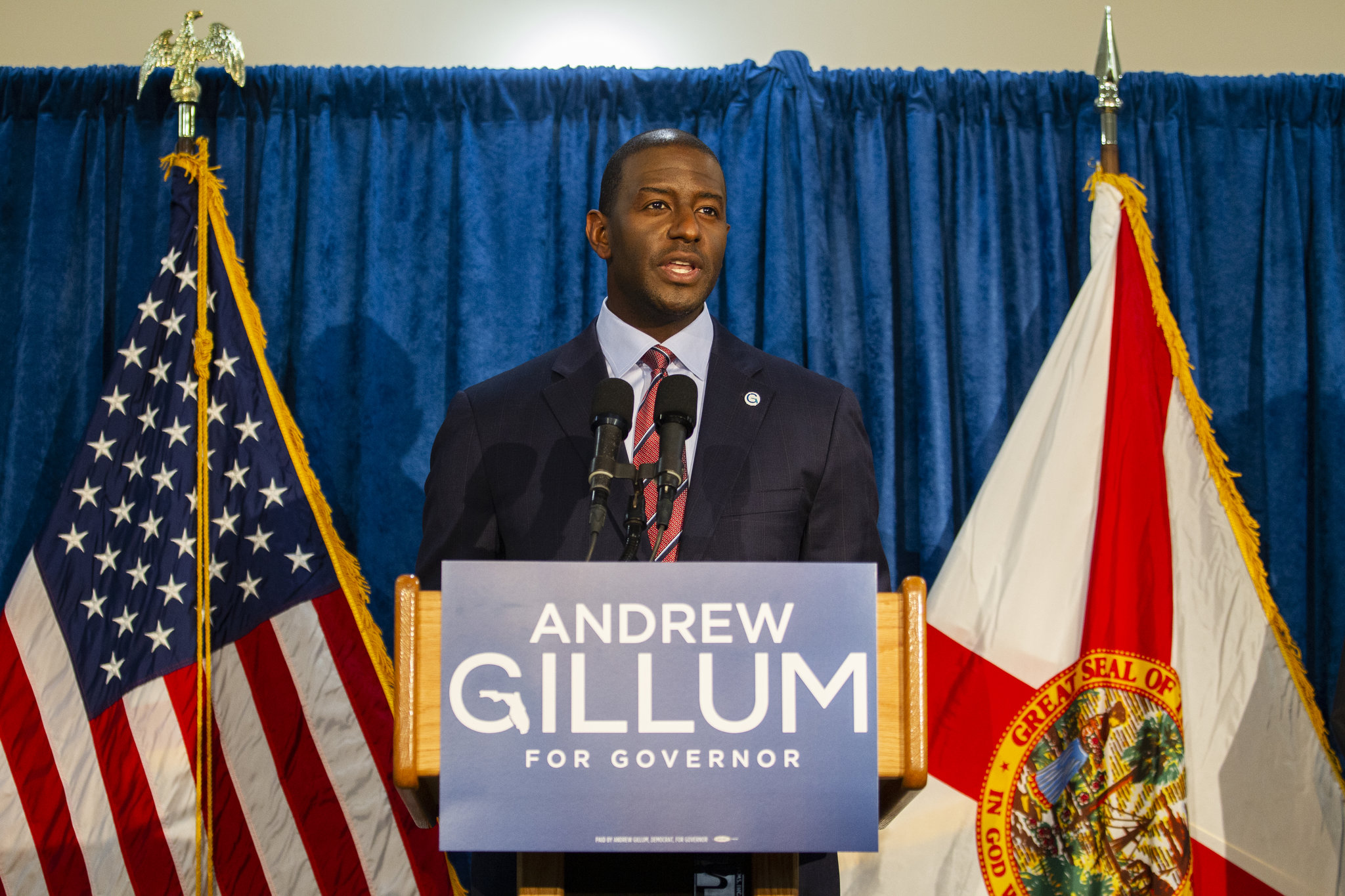 Gillum has been rumored to be a 2020 presidential candidate.
After losing out in a tight contest against now-Gov. Ron DeSantis in 2018, Andrew Gillum has previewed a "major announcement" about the "future of our state and our nation."
Something is coming March 20.
"We came so close to winning our state back last year," Gillum wrote in an email blast to his supporters on Friday morning.
"It still stings — especially when I think about the people who lose when we lose elections. But what I've realized, is that the legacy of our campaign was never going to be defined by victory or defeat on one day."
Gillum, rumored to be a 2020 presidential candidate on the Democratic side, repeatedly teased that possibility throughout the announcement.
"What we fought for last year still holds true today," Gillum said.
"Health care should be a right and not a privilege. Teachers should be paid what they are worth. Our water and air should be safe for our children.
"And most importantly: we need to do everything in our power to make Donald Trump a one-term president."
Other potential presidential candidates have declined a run after teasing they would do so, such as U.S. Sen. Sherrod Brown of Ohio, former New York City Mayor Michael Bloomberg, and billionaire mega-donor and Gillum benefactor Tom Steyer.
So while it's clear what Gillum is hinting at in his announcement, it remains to be seen whether he'll pull the trigger on a run.
"This fight is about the future of our state and our nation," Gillum said in closing.
"I'm not going anywhere — and I know neither are you. We have to stand strong and speak out. I believe that we will win. I'll see you on March 20."
Gillum says an announcement with more details, such as a precise location and information on how to attend the March 20 event, will be made at a later date.
Following Gillum's loss to DeSantis, he signed on with CNN as a contributor.
A state ethics commission investigation of Gillum also moved forward after a finding of probable cause he accepted several gifts during out-of-state trips while serving as mayor of the City of Tallahassee.