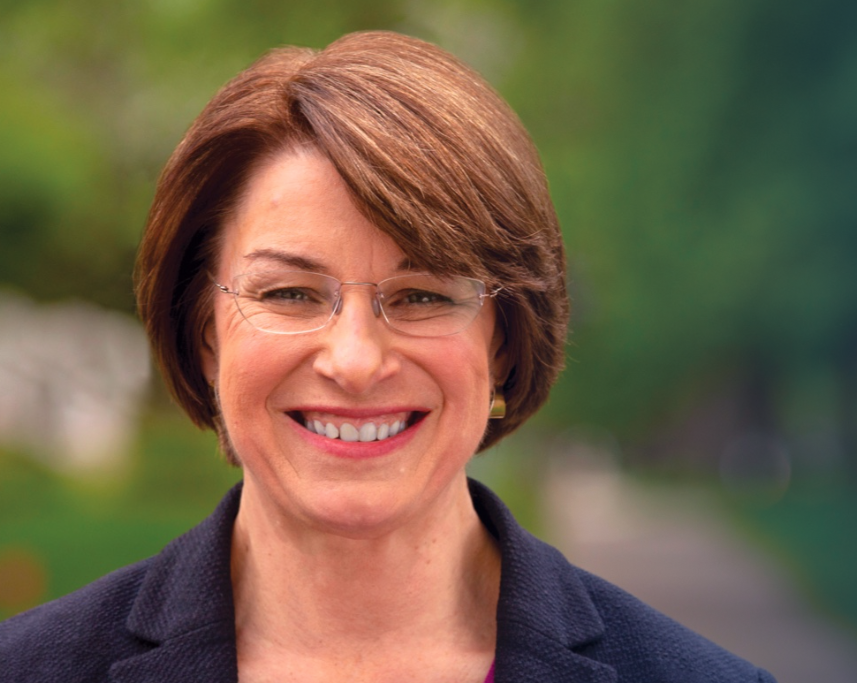 Amy Klobuchar plans Tampa campaign stop Sunday morning.
Presidential candidate Amy Klobuchar will be kicking off Democrats' Florida primary battle for the 2020 presidential contest with a campaign appearance in Tampa Sunday.
Klobuchar, a U.S. Senator from Minnesota, announced she'll be joining a roundtable conversation on climate change Sunday morning at the Tampa Waterside Hotel & Marina, starting at 11:30 Sunday morning.
She's among a dozen significant Democrats who've already announced their candidacies, yet is pretty far down in early polling behind better-known candidates like U.S. Sens. Kamala Brown of California, Bernie Sanders of Vermont, and Elizabeth Warren of Massachusetts, and potential candidates like former Vice President Joe Biden.
She's the first of the Democrats' pack to hit Florida on a campaign stop in the 2020 election cycle.
Klobuchar gained national exposure last year with her intense grilling of Brett Kavanaugh during his U.S. Supreme Court nomination hearings, which included an exchange that drew out one of the Democrats' biggest talking points, that Kavanaugh might lack appropriate temperament for a Supreme Court Justice. More recently she has caught unflattering attention from complaints about her own temperament, notably regarding her treatment of her staff.
In Tampa, according to a statement from her campaign, she'll meet with local elected officials and community and environmental leaders to discuss climate change, rising sea levels, and potential responses.