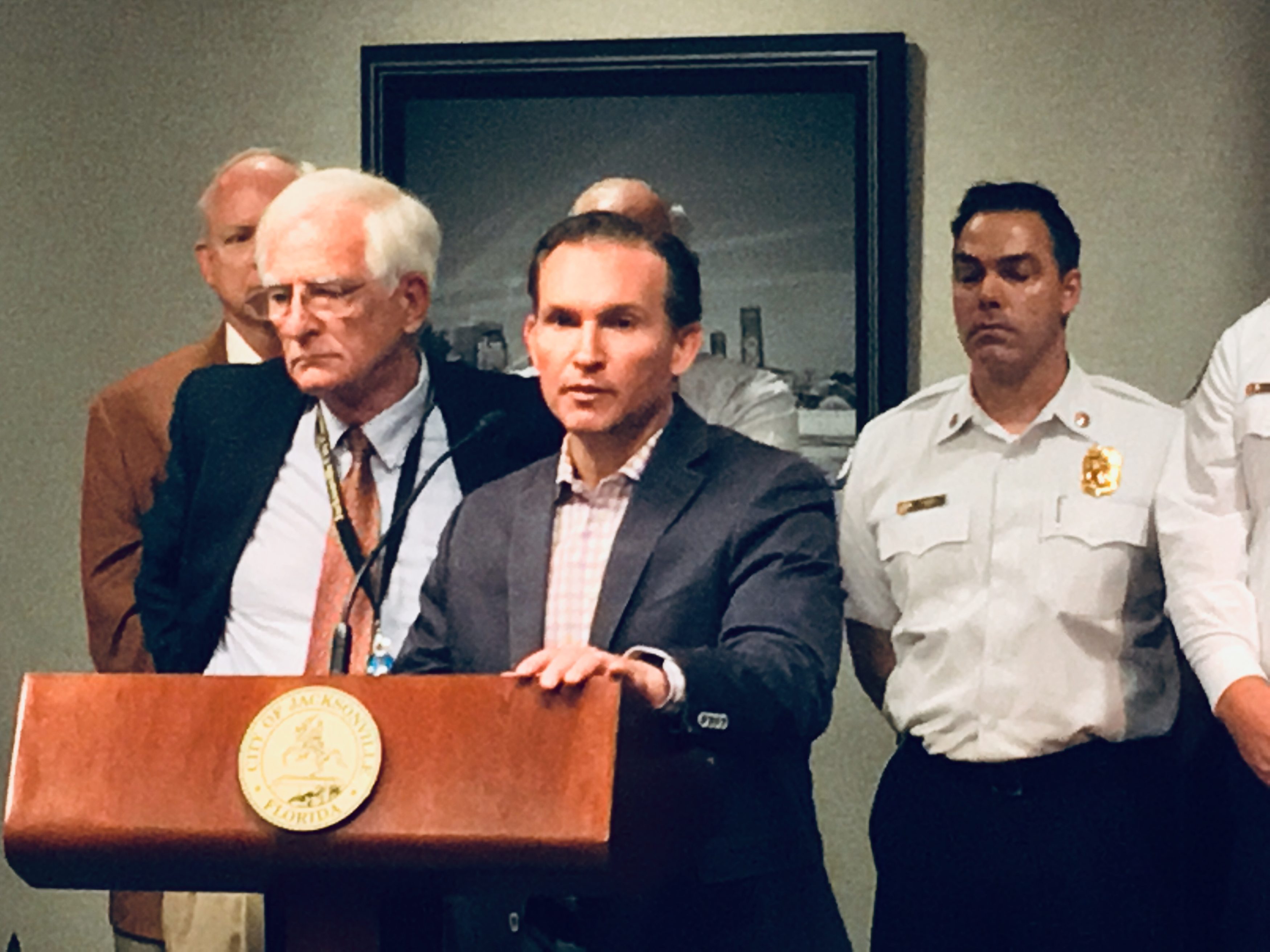 "The dying continues, a bit slower."
In recent years, Jacksonville has focused more directly on combatting opioid abuse and overdoses.
The strategy went from a controversial in-patient pilot program proposal in 2017 ("Project Save Lives") to what is now considered one of the best approaches used anywhere in the state.
City Councilman Bill Gulliford, over the course of years, educated often recalcitrant colleagues and others about the severity of the crisis, and the need for a city response.
With the program established and showing encouraging results, Gulliford's latest move was to establish a trust fund that would pay for treatment, both with private donations and public buy in.
On Friday, in a signing ceremony in the office of Mayor Lenny Curry, it became official.
Curry credited Gulliford with "taking the lead on this … tragic issue."
"These are real people," Curry said. "Most of us know people and families who have experienced this."
In 2017, 519 died of drug-related reasons. In 2018, roughly 300 passed on, Curry said, with drops in overdose cases.
"The dying continues, a bit slower," was how Gulliford summed it up.
"I'm prone to scan obituaries more frequently now," Gulliford said, "I've noticed more young people listed without a cause of death."
The program is in three emergency rooms, with another on the way.
"This is a community problem," Gulliford said, urging private contributions to "end this scourge of addiction and death."
Companies and individuals can contribute, Gulliford noted.
"We have professionals that will make evaluations on how money is spent," Gulliford said, including bed space for recovery.
"Our program has helped," Gulliford said, but there is farther to go.
Media coverage has helped educate Council members, first responders and emergency room staff, Gulliford noted.
Just a few years back, some of them wondered "why are these stupid people doing this to themselves over and over again."
Now? A different paradigm.
"Now we approach it differently," Gulliford said.
The program is getting state recognition: Gulliford was on Attorney General Ashley Moody's Opioid Working Group earlier this year.
When asked what the city could use from the state, Gulliford said "money" for the program would be helpful.
The Councilman believes the solutions being pioneered in Jacksonville are scalable, both statewide and nationally.