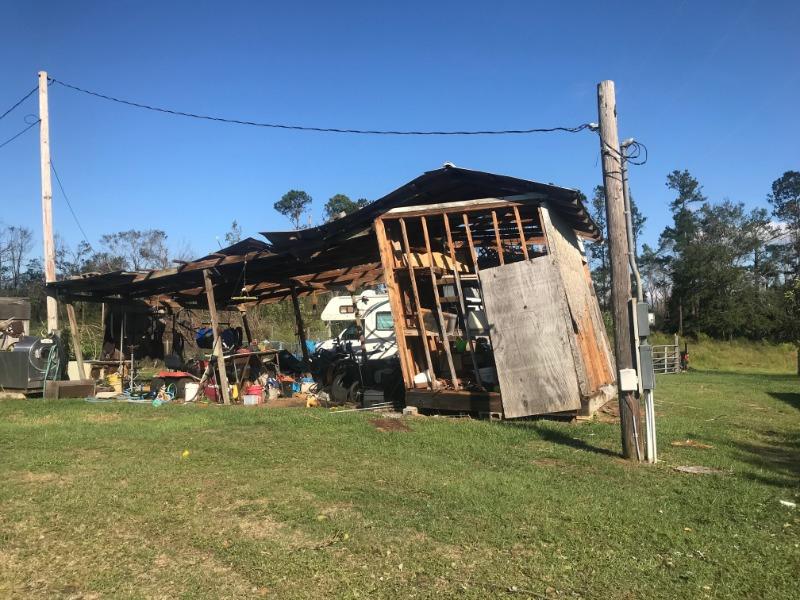 Lawmakers credit Ron DeSantis for lobbying president on the issue.
Panhandle lawmakers say the decision to extend the full federal reimbursement period after Hurricane Michael offers the region fresh hope.
"The area experienced great devastation after Hurricane Michael," said state Rep. Mike Hill, a Pensacola Republican. "In many ways, they're still reeling from it."
President Donald Trump announced Sunday the Federal Emergency Management Agency would fully reimburse costs for everything up to 45 days after the storm made landfall.
"That was a great move," Hill said. "By deciding to do this move, it gives people the relief they need to help them recover."
U.S. Rep. Matt Gaetz, a Fort Walton Beach Republican, said the move will prove financially invaluable for the region.
"The impact of going from five to 45 days for debris reimbursement is nearly a half a billion dollars in support to Northwest Florida," Gaetz said.
"I'm sure glad President Trump loves Florida."
State Sen. Doug Broxson said the storm delivered a greater impact to the region than local governments alone could address.
He noted Mexico City, the locality hardest hit by Michael, faced $30 million in debris removal costs alone. That's in a city with an annual budget of $3.5 million.
"It's tremendous," said state Sen. Doug Broxson, a Gulf Breeze Republican.

"For a lot of these are counties and cities that have no money and that couldn't advance any money, this was a lifesaver."
Lawmakers credited Gov. Ron DeSantis for lobbying the White House on the matter.
Broxson said Trump's administration likely would not have revisited extending the reimbursement period but for the governor personally pressing the president. Many expected the five-day period established in October to stand.
"The choice was made early on, back when you got this menu of choices after the storm. The governor able to go back and correct something that should have probably been done earlier."
Hill said the extension made him pleased with the governor's connections to Washington.
"I think this is because of his relationship with President Trump, and because he was asking the president to help us in this situation," Hill said.
"If he had not made that a priority, it likely would not have been a priority of the president either, and we likely would not have seen this happen."