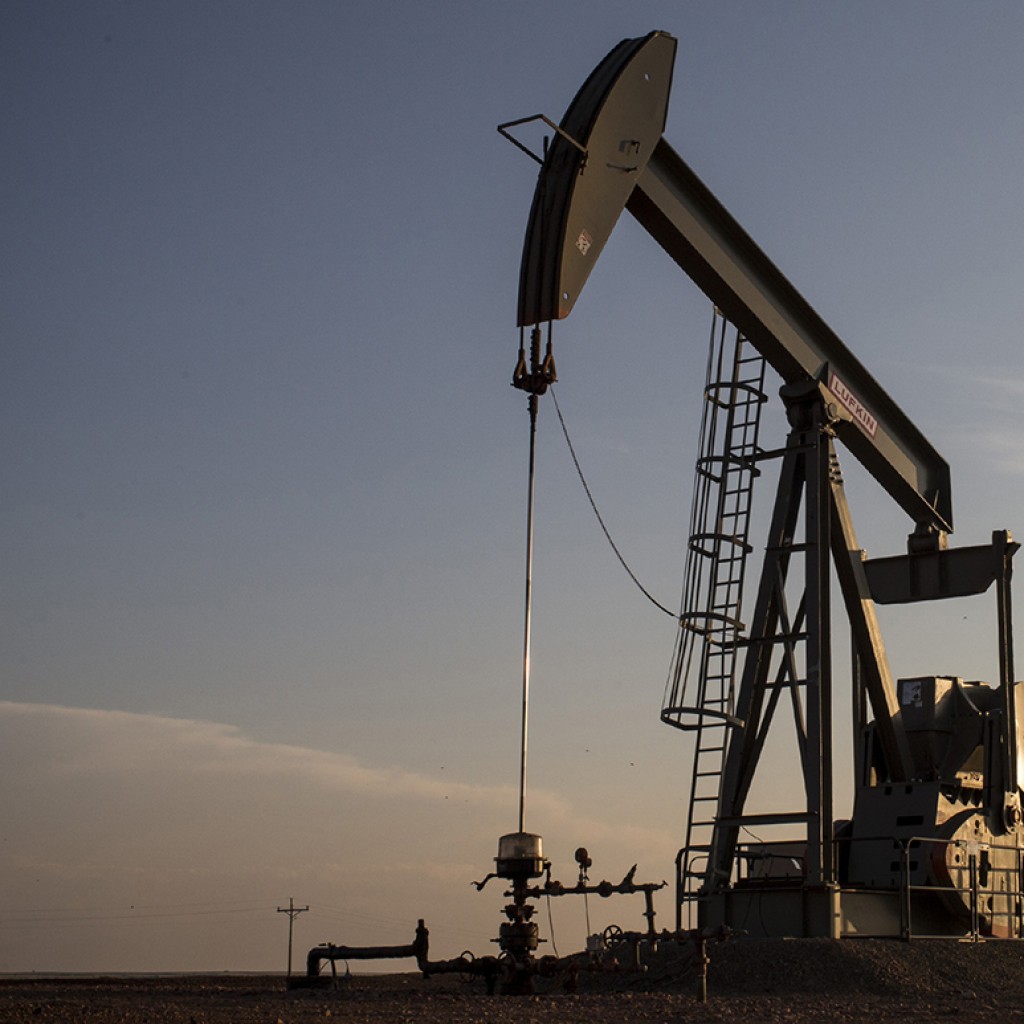 The bill would allow a type of fracking known as matrix acidization.
Calling it a partial ban of fracking that is currently better than no ban, Republican state Sen. George Gainer voted yes Monday breaking a tie vote and giving Senate Agriculture Committee approval to one of several anti-fracking bills in the Florida Legislature.
The committee approved Senate Bill 7064, one of two anti-fracking bills moving in the Florida Senate with a key difference between them. Senate Bill 314, sponsored by Democratic state Rep. Bill Montford and co-introduced by Democratic state Sen. Linda Stewart, bans all kinds of oil and gas well stimulation techniques commonly known as "fracking."  SB 7064, a committee bill offered by Agriculture Committee Chairman Ben Albritton, would ban the two types most commonly used, hydraulic fracking and acid fracking, but would allow a third type, known as matrix acidization.
"It looks like these two bills are on a collisions course," said Democratic state Sen. Kevin Rader of Boca Raton.
There also are two bills, House Bill 239, and a committee bill, House Bill 7029, in the House.
Gov. Ron DeSantis has gone on record supporting a ban on fracking in Florida.
The 3-2 committee vote of the Senate Agriculture Committee Monday, with the three Republicans voting yes and two Democrats voting no, came after what was essentially two hearings the committee held on the bill, including one last week.
Much of the input from lobbyists and the public and debate among committee members centered on whether matrix acidization should be banned. Unlike the other two forms of fracking, matrix acidization does not involve pumping high-pressure liquids underground until underground rock structures rupture, freeing oil and gas. The matrix technique involves pumping acid in at low pressure, to erode away underground limestone, opening up channels for oil and gas.
Opponents of fracking renounced the bill for not including matrix acidization, which they argued still can contaminate groundwater and cause other environmental damage.
"It's appalling that Senators have chosen to only focus on one type of fracking technique, instead of protecting Floridians and their water from all the known forms of fracking that could take place in Florida," Michelle Allen, Florida Organizer, Food & Water Watch, declared in a written statement afterward.
Republican state Sen. Doug Broxson of Gulf Breeze heatedly argued that the effort to include matrix acidization is not about people wanting to stop fracking, but wanting to stop oil and gas production.
"The fact is we have to have that production" Broxson said. "Florida has very limited resources as far as what is in the ground. What we have done is safe and responsible and lets don't interrupt what we have done right for the last 60 years.
Montford, of Tallahassee, declared the issue as "core to the future of this state, preserving our natural resources, especially water… I think we need to put a stake in the ground and say no to fracking."
However, Gainer, of Panama City, suggested at this point the bill still is better than passing nothing.
"Right now we don't have anything to ban any form of fracking. You can just do it. This at least is a bill to a partial ban of fracking," he said.