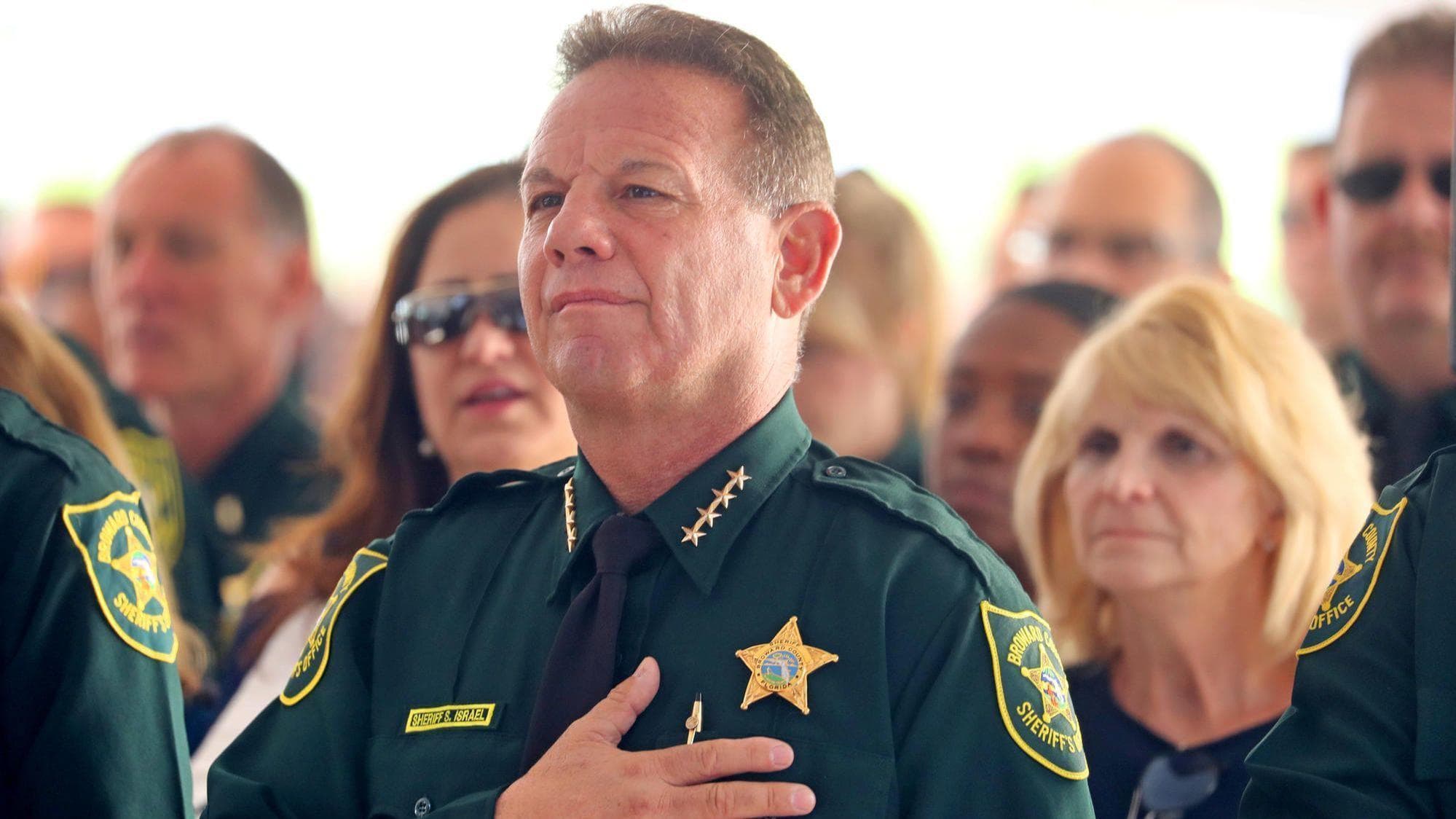 The Senate President's decision goes against the desire of the Governor.
Senate President Bill Galvano says the Senate's hearing regarding Scott Israel's suspension will be "held in abeyance" as a result of a lawsuit filed by Israel against Gov. Ron DeSantis. 
Galvano's decision goes against the desires of the Governor, whose attorneys requested the hearing continue despite the filing of Israel's lawsuit.
The Bradenton Republican said the decision to postpone the Senate proceedings comes from a recommendation by Special Master Dudley Goodlette, who was assigned the case.
"Subsequent to the filing of [Israel's] writ and after receiving statements from the parties, Special Master Goodlette recommended the matter be held in abeyance until a final determination in the pending litigation has been rendered, including the exhaustion of all appellate remedies," Galvano wrote to his Senate colleagues.
"I accept the Special Master's recommendation."
Galvano's decision comes less than a week after Israel filed a petition for a writ of quo warranto in Broward County circuit court. The suit asks for Israel to be reinstated as Sheriff of Broward County, arguing DeSantis' decision was politically motivated.
DeSantis suspended Israel due to the Broward Sheriff's Office's handling of the Parkland and Fort Lauderdale Airport shootings.
"The neglect of duty and the incompetence that was connected to the massacre at Marjory Stoneman Douglas High School has been well documented, and I have no interest in dancing on Scott Israel's political grave," DeSantis said of his decision.
"But suffice it to say that the massacre might never had happened had Broward had better leadership in its Sheriff's department."
The Florida Senate is required to review suspensions by the Governor before deciding whether to reinstate the suspended official or remove them for good.
Goodlette's recommendation to hold off on the hearing cites Senate Rule 12.9(2), "which requires all inquiry, investigation, or hearings be held in abeyance until the final determination of a court challenge and the exhaustion of appellate remedies," wrote Goodlette in explaining his decision.
Goodlette said after speaking with each party's attorneys, Israel's side agreed with the decision to hold the hearing in abeyance.
The attorneys for DeSantis, however, requested the proceedings move forward. According to Goodlette, DeSantis' team argued "the Senate Rule does not contemplate civil litigation initiated after the request for a hearing and participation of the suspended official in the process."
Ultimately, Goodlette rejected that argument, stating the Senate proceedings are dependent on the result of the suit. That is, should Israel win the lawsuit and earn reinstatement, the Senate hearing would be moot.