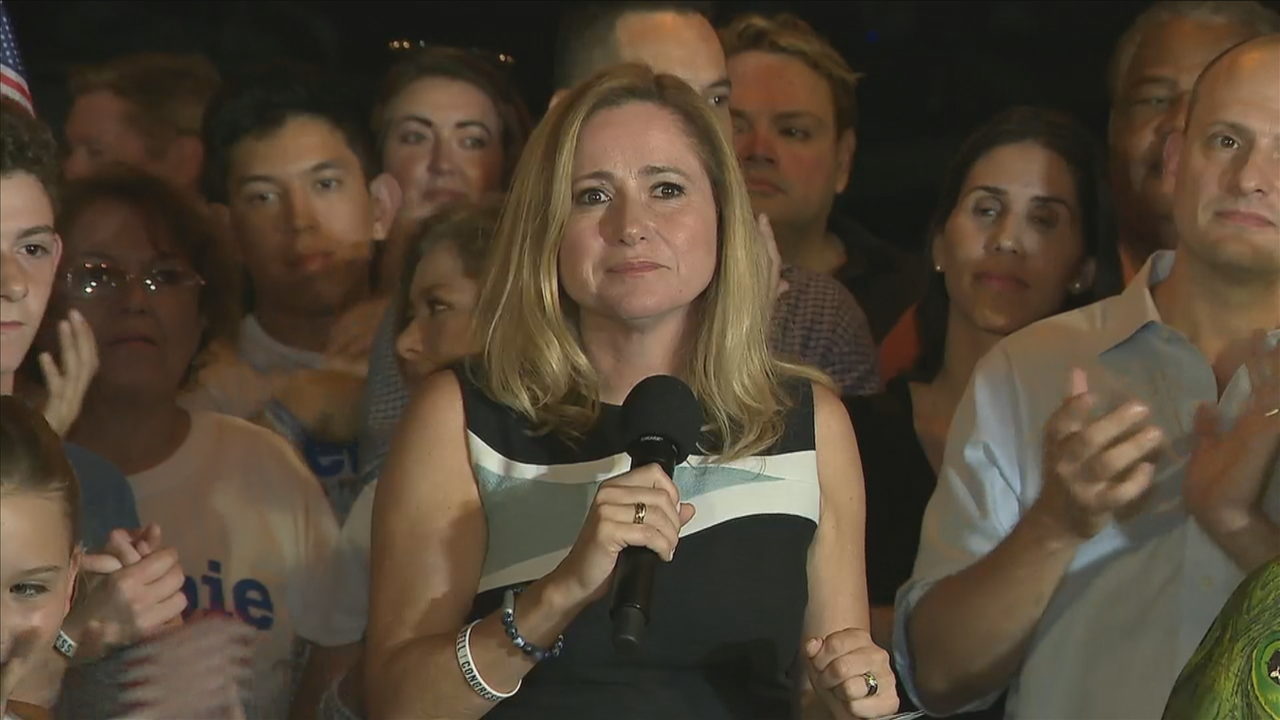 The bill, proposed in the House, faces huge hurdles in the Senate.
U.S. Rep. Debbie Mucarsel-Powell and several other backers of a new immigration bill in the U.S. House joined together to help lobby for the legislation in a Friday press call.
The bill, which would face huge hurdles over in the Senate, would allow "dreamers," Temporary Protected Status (TPS) recipients, and other distinct classes of immigrants to apply for a path to citizenship.
"Florida's 26th District has a large population of Dreamers, [Deferred Action for Childhood Arrivals (DACA)] recipients, TPS recipients, and some [Deferred Enforced Departure (DED)] holders as well," Mucarsel-Powell said.
"As of today, thousands of them are living in limbo. They have placed their roots in this country and it is so imperative that we pass immigration reform so that there can be a path to permanent citizenship."
The legislation, called the Dream and Promise Act of 2019, is being sponsored by U.S. Rep. Lucille Roybal-Allard, a California Democrat.
Those under TPS, DACA, and DED would be allowed to apply for green cards so long as they've been in the U.S. for three years and had obtained their status as of September 2016. They would also be required to pass a background check.
That group could then apply for citizenship after holding a green card for five years.
Dreamers who arrived in the U.S. as minors could apply for 10-year conditional green cards. Unlike other immigrants covered by the bill, they must have been in the U.S. for at least four years, not three. After meeting certain education and work requirements, the dreamers could then apply for a full green card.
Certain criminal violations would prevent the acquisition of a green card, however.
John Feeley, the former U.S. Ambassador to Panama, made the case for the bill on Friday's call.
"You take someone like that, who has been productive and paid taxes, and you stick them back in a place that only for an accident of birth, that's fundamentally not American," Feeley said.
"But it also doesn't make economic sense."
He argued that those who have earned protected status or were brought here against their will, and are otherwise complying with the law, shouldn't be forced out of the country.
"We will hurt ourselves. This is a self-inflicted wound if we remove productive citizens who are contributing and have the potential to contribute so much more."
Trump has pushed to end TPS status for some immigrant groups. And Liberians protected under DED are set to lose those protections at the end of March.
"They are Americans," Mucarsel-Powell said.
"It's time that we helped immigrants come out of the shadows and stop them from living in fear. We cannot stand by while this administration plays partisan politics with dreamers, DACA and TPS. Thousands of lives are on hold waiting for this government to take action."
Legislators have failed to make a deal on this issue for years. The most recent example was during the recent government shutdown, where a large-scale compromise was teased but never reached.
Republicans, who control the Senate and White House, have often been reticent to offer a path to citizenship, especially without a clear plan to cut down on illegal immigration. It's unlikely they'll jump on board this latest effort either.
Philip E. Wolgin, Managing Director of Immigration Policy at the liberal-leaning Center for American Progress, nevertheless pushed for the House to take action.
"The status quo is not tenable," CAP
"Congress really needs to act not. We cannot wait and this bill cannot wait."