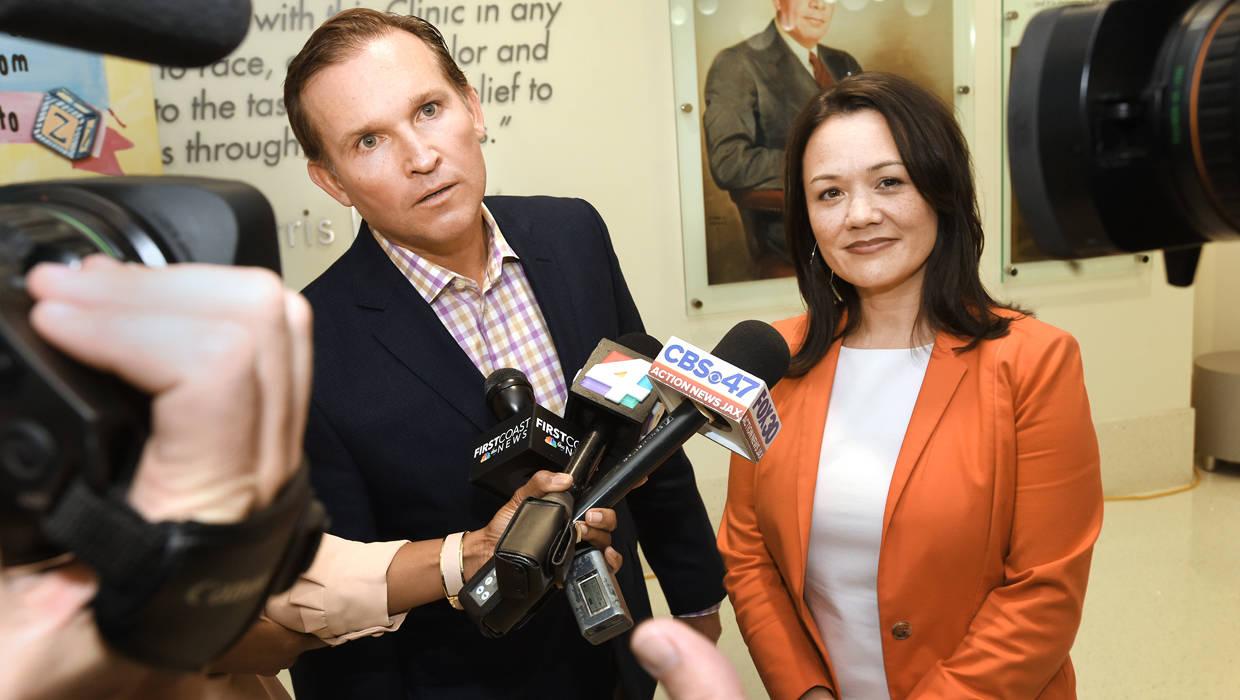 Gravis Marketing's president said the company has not polled for anyone in Jacksonville.
A Gravis Marketing poll of the Jacksonville mayoral race has been floating around for about a week.
In it, incumbent Mayor Lenny Curry leads challenger Anna Brosche 50-25 percent, with the also-rans splitting the balance.
The poll was heralded among Brosche's supporters as a ray of hope — Curry was at, not over, the 50 percent mark, so if Brosche could add a bit of support in the run-up to Election Day, she could force a head-to-head rematch in a run-off election.
That's sound logic, but there's one flaw: the poll is a hoax.
After reading the executive summary, complete with Gravis Marketing's logo, Florida Politics reached out to Gravis and asked for more details.
The response: "What poll?"
Gravis Marketing president Doug Kaplan said his company has not polled for anyone — public or private — in Jacksonville this year.
"According to the poll this was conducted in the last few weeks," he said. "It's not us."
So, whodunnit?
Brosche supporters certainly have a reason to dig deep for some momentum, and the poll was circulated by those her cadre.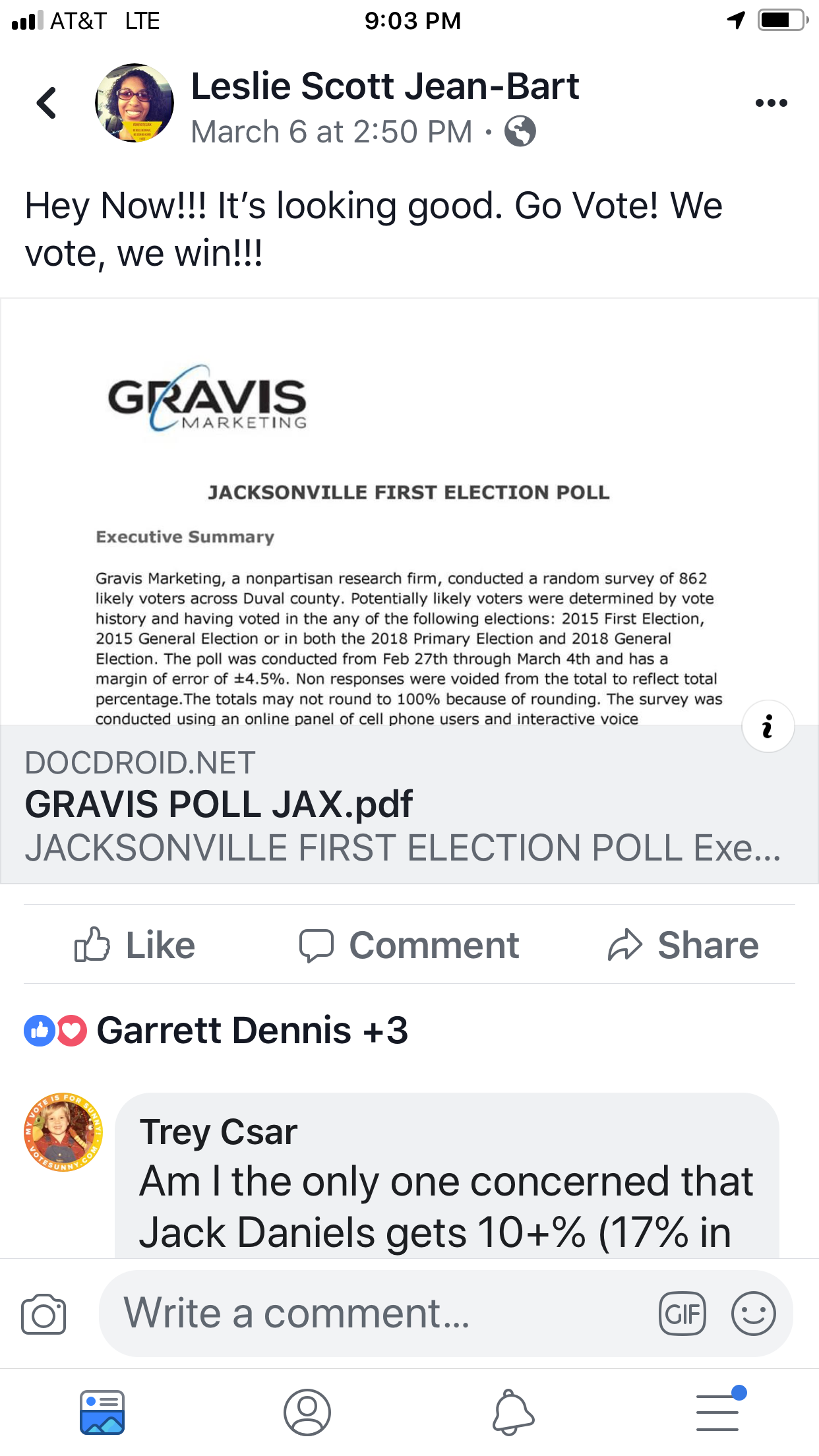 But that begs the question of why anyone would produce a fake poll showing themselves down 25 points. If you're just making a few pie charts in Word, why not a 15-point deficit?
Also, why put the other two candidates, Omega Allen and Jimmy Hill, in a tie? If the goal is to boost Brosche, showing one of them in a clear fourth place could cause voters to flock toward their No. 2 pick. Likewise, putting the trio of challengers in close contention would make Curry look even more dominant.
The people and the motivations behind the fake poll likely won't be unearthed until long after the Mar. 19 election.
Even so, Kaplan told Florida Politics that Attorney General Ashley Moody can expect him to forward along a formal complaint in the coming days.