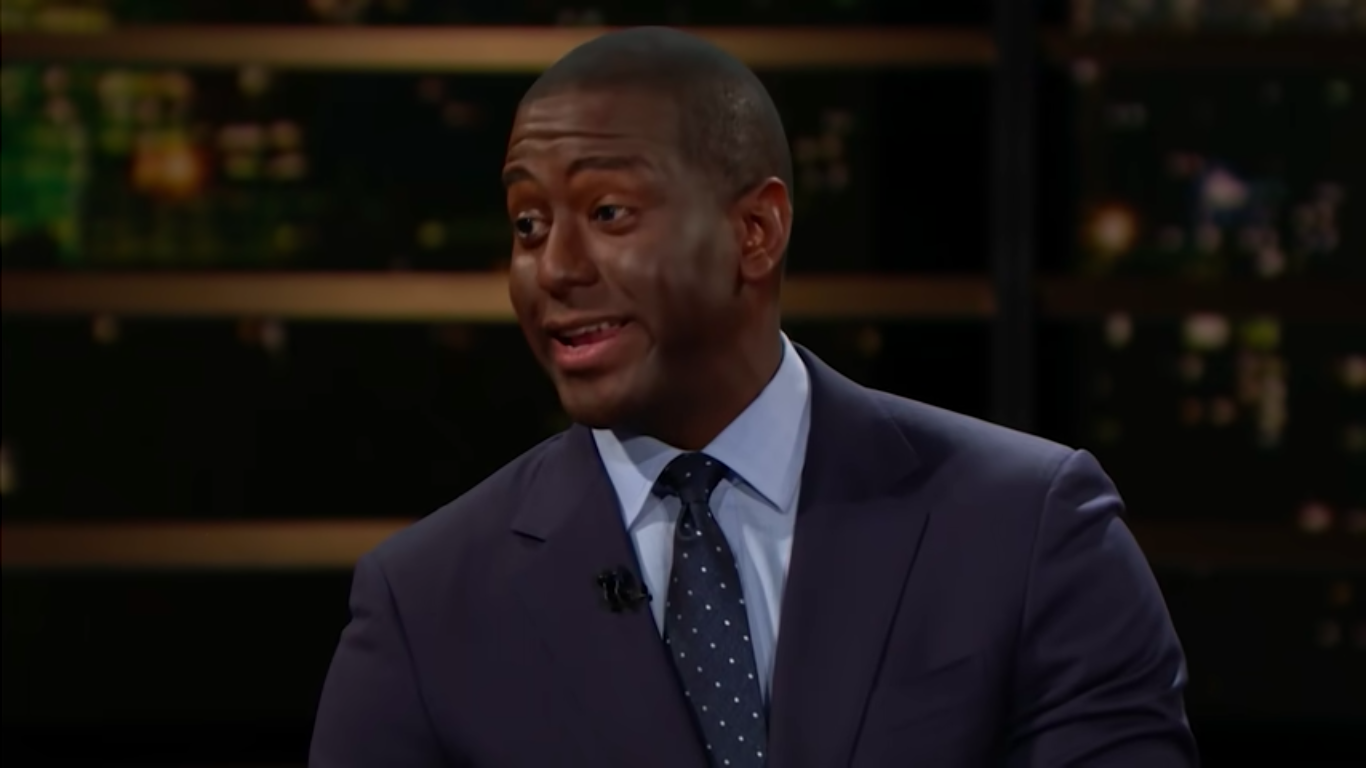 The former Tallahassee mayor also spoke about how Democrats can win in 2020.
Former Florida governor candidate Andrew Gillum on Friday night laid out how Democrats might win the White House in 2020. But homestate audiences noticed when he suggested his most recent electoral contest might have seen a different outcome.
During an appearance on Real Time with Bill Maher, the Democrat asserted not every voter's voice was heard in November.
"Had we been able to legally count every one of those votes not just in Florida but in Georgia, I wonder what the outcome may be," Gillum said.
The former Tallahassee mayor alluded both to his own close loss to Ron DeSanstis and to Democrat Stacey Abrams being edged out of a runoff in the Georgia gubernatorial election.
Earlier in his conversation with Maher, Gillum noted he and Abrams both lost by "rounding error" margins.
Abrams ultimately lost to Republican Brian Kemp, who as Secretary of State had purged 1.5 million voters from rolls in advance of the election.
But while Gillum lost by a closer margin than previously witnessed in a gubernatorial election, few Democrats label DeSantis' victory as invalid.
Democratic political consultant Matthew Isbell said he'd like to know how Gillum imagines any action could have produced a different outcome in Florida.
"If @AndrewGillum had evidence that he could have won. I wish he'd share it. I'd be happy to analyze the data," Isbell tweeted Friday. "Please. Someone show me this math."
But days before Gillum makes a "major announcement" in South Florida, panelists seemed most focused on the Florida Democrat's next move.
Much of the conversation centered around Democratic strategies for defeating President Donald Trump in 2020.
Gillum asserted the candidate who could best turn out minorities and young people will forge a path to the White House.
After former Texas Senate candidate Beto O'Rourke announced he would run for president, Maher noted losing in 2018 didn't prohibit a run.
But as Democrats see an historically diverse field form, he asked Gillum if the party's left wing would stop a white nominee.
"You would give me the anti-white guy question," Gillum responded.
Gillum, the first black candidate to win a major party nomination for Florida governor, said race should not be a litmus test. But he stressed the need for the electorate to witness diversity in the candidate pool.
"What they really want is to see themselves reflected in the body politic," he said.
Above all, Gillum said, winning candidates must appear sincere.
"This cult of personality is not interesting to me," he said. "I'm most interested in your beliefs."
But he did tout his recent run for governor, noting he had been severely outspent in a broad primary field but came out victorious. In the general election, black voters turned out at a rate consistent with the share of the population for the first time.
And as discussion turned to connecting with working class voters, Gillum told the familiar story of his own blue-collar parents, including his recently deceased father.
Maher suggested Gillum just announce he's running for president on air, but Gillum brushed off the suggestion.
Still, during the "Overtime" aftershow, Gillum demonstrated an ability to spout off from memory the most recent polling data out of Iowa about the Democratic presidential primary field.