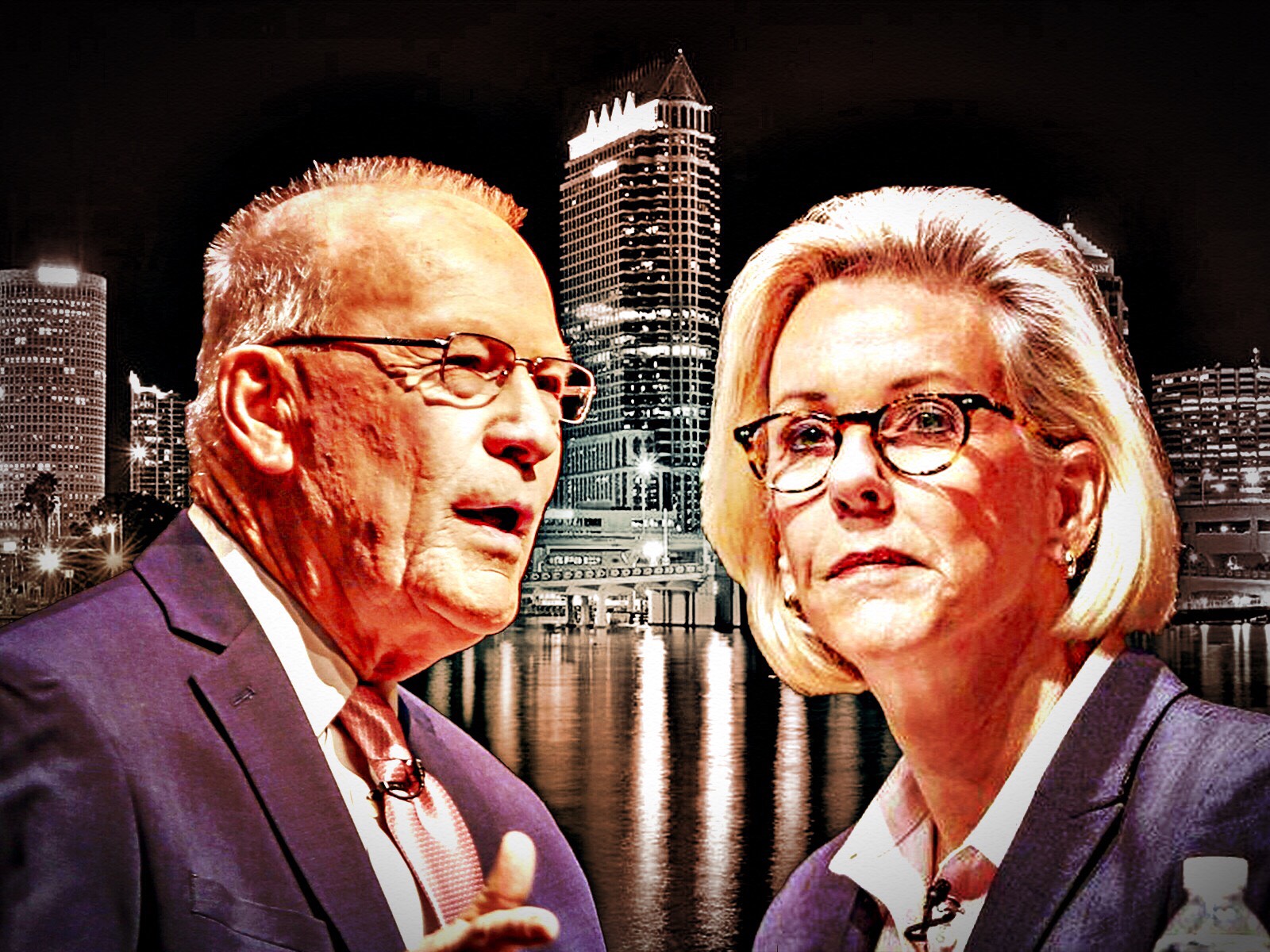 Straz put his money into an Electioneering Communications Organization, not into his actual campaign.
David Straz continues to use his wealth to fund his campaign for Tampa Mayor.
But in the first push into the runoff against Jane Castor, Straz put money into an Electioneering Communications Organization, not his actual campaign.
Straz cut a check for $100,000 to the ECO, Tampa's Bright Future, which he used during the first leg of the race to send negative mailers and produce television advertising criticizing Castor over her support for red light cameras and the controversy "biking while black" policy she supported at Tampa Chief of Police.
Straz's campaign raised just $128. The campaign has about $100,000 left in his campaign and about $83,000 left in the ECO, according to the most recent campaign finance filings covering March 1 through March 8.
Straz continues to spend most of his money on consulting and various campaign services through the Nashville-based Fletcher Ridge firm. He paid the firm, run by Bill Fletcher, $149,000 from his ECO and $58,000 from his campaign.
Meanwhile, Castor raised $65,000 during the first week of March. That includes a maximum $1,000 contribution from the Ackerman law firm her former opponent, Ed Turanchik, works for. Turanchik has not endorsed Castor.
Castor, the front-runner in the race, also collected a total of $5,000 from the Tampa Baldwin family that runs a host of insurance, startup and private equity companies and $3,000 from restaurateur Richard Gonzmart and his family.
Strategic Property Partners CEO James Nozar kicked in $1,000. SPP is the group behind Water Street Tampa in which Tampa Bay Lightning owner Jeff Vinik is a partner. Nozar is often referred to as Vinik's right-hand man.
Kieran Mahoney, a managing partner at Mercury, which is working on Castor's firm, and his wife each contributed $1,000.
She also collected notable contributions from Tampa attorney Ron Christaldi, Alphonso Architects and Blue Sky Communities, among others.
Castor spent $125,000 including $75,000 to Multi Media Services and $13,000 to Compete Digital for advertising.
Castor has about $85,000 left in her campaign.