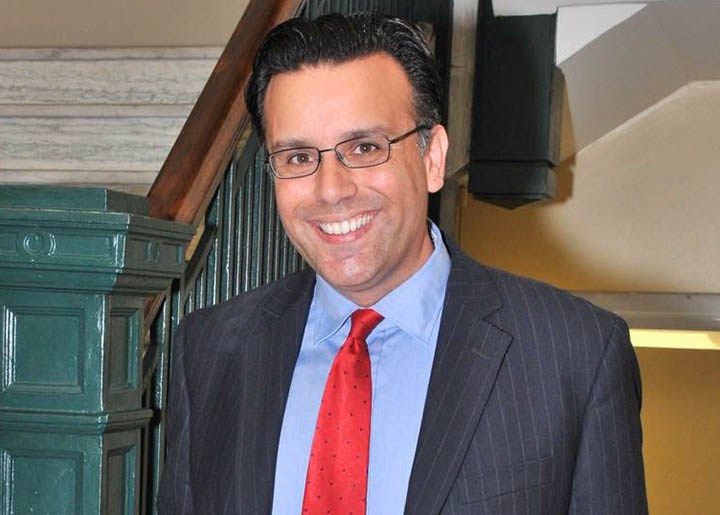 "When citizens are engaged and organized they get more from their local government."
Luis Viera has big plans for his second term in office.
The District 7 representative on Tampa City Council won re-election handily March 5 — and now he has his eye on the next four years.
"I call it Tampa value issues," Viera said. "Every area has different parts with different needs and all are very unique."
Viera's district is no exception. It includes New Tampa and its rapid growth. There's the University area with its booming technology and innovation sector. There's a golf course residents are afraid will fall victim to redevelopment. And, of course, there is a pedestrian fatality epidemic.
For his district, Viera wants to tackle the long-running safety issues plaguing Busch Boulevard. To do that, Viera wants to invest in additional crosswalks along the busy, and dangerous, corridor. He's also amenable to lowering the speed limit.
He also wants neighbors in the area to get better organized.
"When citizens are engaged and organized they get more from their local government. That's why our friends in South Tampa do so well is because they're very organized," Viera said.
To do that, he plans to work with community leaders to help them start organizing neighborhood civic associations. The collaboration, Viera said, could lend to needed safety improvements, smarter development and infrastructure improvements sorely needed.
Another big goal – Viera wants to create a Community Revitalization Area around USF. The area is booming with jobs, particularly those in the tech sector, thanks to an emerging higher education powerhouse. Yet its neighborhoods are still struggling. They're dotted with blight and suffocating under the grip of poverty.
"A CRA can leverage city dollars to really see progress and changes in the area," Viera said.
He envisions a revenue pool that could support redevelopment projects that could lift the neighborhoods. University Mall, for example, could be a hub for jobs and affordable housing.
But even though Viera represents a single-member district, he's still got an eye toward progress citywide.
One of Viera's passions is working on policy fixes for people with disabilities. Whether that be mental or physical, he's been a staunch advocate for accessibility since taking office more than two years ago.
"I'd really like to see disability access at all of Tampa's parks," Viera said.
And of course, there's the big one.
"We have got to get together and have a forward thinking community dialogue about transportation," Viera said.
He supported the All For Transportation referendum voters overwhelmingly approved last November. It's going to infuse about $31 million into Tampa's budget for transportation-related projects.
Transit has to be a part of that, Viera knows.
"But it's also basic quality of life issues like building new sidewalks, repairing potholes and repaving roads," he said.
Viera pointed out something that's been said before, but often gets forgotten. Tampa has a massive backlog on its road resurfacing projects.
"Just to keep up with our basic needs it's about $15 million. This transportation tax will take us to $15 million," Viera said. "This transportation tax is going to get us to where we need to be. It's not a luxury tax. It's not something that's going to go above and beyond our needs."
So to accomplish the things Tampa residents expect from the new tax they approved, it's going to take not only smart management, but collaboration.
"I've always been working well with other people and reaching common ground," Viera said.
He'll have to. Come May, Viera will be working with a lot of new faces to identify solutions to the city's challenges. Viera said he plans to establish a strong working relationship with the new mayor and city council as the city looks to the future.
"We need a city that works for all of our residents," Viera said.