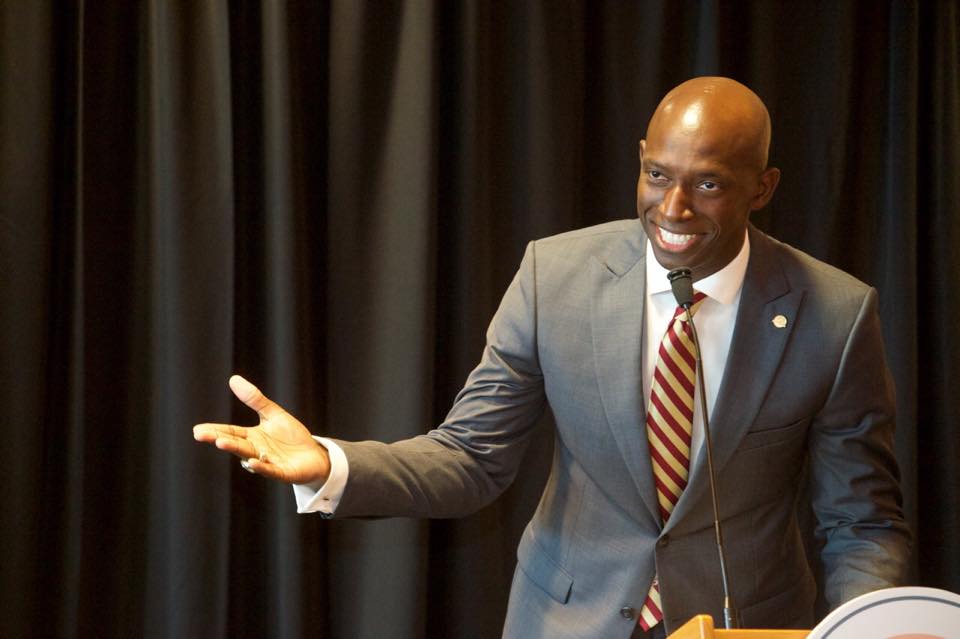 Messam is making the move after an easy re-election win earlier in March.
After flirting with a potential run for weeks, Miramar Mayor Wayne Messam says he's running for President in 2020.
The South Florida Mayor joins a crowded Democratic field, all of whom are eager to take on President Donald Trump in next year's general election. Messam released a video announcing his run Thursday morning, where he recounted his family's story of coming to the U.S. from Jamaica.
"I'm passionate about the American Dream because it's not a fictitious thing for me," Messam said in his launch video.
Messam, a former college football National Champion at Florida State University, easily won re-election to the Mayor's post in early March. Messam launched a presidential exploratory committee the next day.
"I've taken on challenges my entire life to make life better for people, whether beating China to create American jobs or passing a living wage for workers," Messam added in a statement announcing the run.
"I think these big issues need fresh eyes from someone who is closer to the American people on a daily basis. With the support of everyday people, we can finally bring bold ideas back into the conversation, take action to avoid crises, and plan for the future."