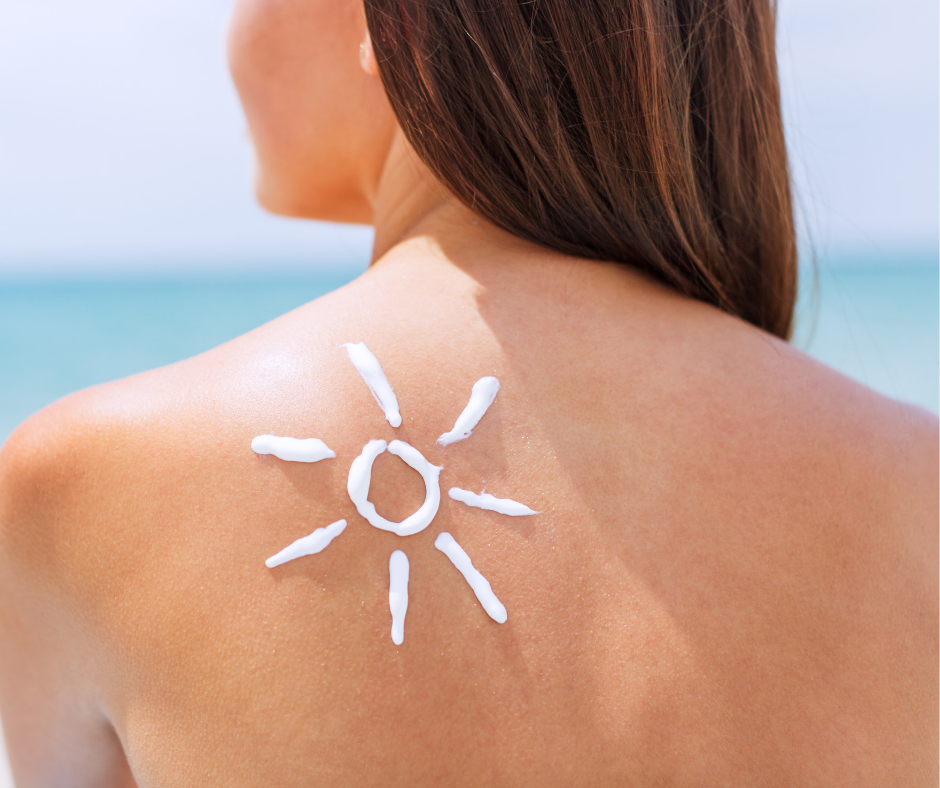 "If suntan lotion is less available, we will see an increase in the number of deaths from tumors."
Wear sunscreen.
It's the moral of a classic hypothetical commencement address (as well as a Baz Lurhmann single — and no, it wasn't written or delivered by author Kurt Vonnegut).
But Miami dermatologist Andrew Weinstein suspects it may be advice many people would not take, given any reason at all.
"We know there's a culture that favors exposure to the sun, and that there is an epidemic of skin cancer," he said. "If suntan lotion is less available, we will see an increase in the number of deaths from tumors."
That's why he felt horrified when he watched the Key West City Commission consider a ban sunscreens with oxybenzone and octinoxate. Those difficult-to-pronounce chemicals happen to give high-SPF sunscreen its protective power against ultraviolet rays.
But officials felt swayed by a couple of studies suggesting the chemicals pose a threat to coral reefs.
"What if we don't pass this, and three to five years down the road we have no reef?" said Commissioner Jimmy Weekley, according to the Miami Herald.
The ban won't take full effect until 2021, and further research into coral reef decline will continue in the meantime. In the Florida Keys, damage to coral represents a serious fear.
But it's one many that scientists say doesn't stand up to serious scrutiny — at least not yet. And those devoting their lives to preventing skin cancer don't think a mob at City Hall should have the power to overrule science.
Scrutinizing The Science
Nanette Schimpf, spokeswoman for Sun Safe Florida, said the key to proper skin care remains access. So long as sunscreen remains easily available to customers, they can be urged to use it.
But right now, anyone out in the sun at beautiful Key West must bring their own lotion or buy it from outside city limits.
"The coral reef is safe with oxybenzone in the water," she said. "But these people have to wear sunscreen."
The organization points to the work of Dr. Carys Mitchelmore, a University of Maryland professor who for years studied chemical toxins in waters around Hawaii.
Mitchelmore said she began her work after some small studies inspired uproar around sunscreen.
Specifically, Craig Downs published a laboratory study in 2016 asserting that oxybenzone caused "toxicopathological effects" on coral reefs.
"Oxybenzone poses a hazard to coral reef conservation and threatens the resiliency of coral reefs to climate change," Downs concluded.
But when Mitchelmore actually sought out research affirming such findings, she learned little research had been done at all.
Mitchelmore said determining environmental risk requires two sets of data, concentrations of the chemicals around reefs and coral toxicity studies. The single data point for oxybenzone and lack of data for octinoxate concentrations in seawater around Hawaii led her to start researching this.
For Mitchelmore, she decided to conduct a comprehensive assessment of sunscreen chemical concentrations in seawater around Hawaii. It was important to check areas with little human visitation and then major tourist attractions like Waikiki Beach.
She indeed found more oxybenzone in the water around Waikiki. In fact, the low population areas have less than 10 parts per trillion in the water, while Waikiki had 136 parts per trillion. She recently published findings in the journal STOTEN.
What seemed more notable, the Mitchelmore concentrations found were far less than the Downs research suggested. Her study shows the chemical levels 141 times lower than Downs found.
Mitchelmore notes the concentrations her team found in their 57 samples are similar to the majority of other published work near coral reefs. Downs was from a single sample. Furthermore, Downs' research did not measure octinoxate and Mitchelmore pointed out her team could find no measurable levels of octinoxate in any seawater sample from Hawaii.
Regardless, there remained a question whether oxybenzone does significant harm to coral reefs.While she said toxicologists consider the risk for any new chemical found in seawater, she stresses that there's many chemical pollutants in seawater and so it's important to determine which ones are the priority.
Mitchelmore said she's not actually drawn any conclusion. There's simply not enough data to do so, and a single un-replicated study is not enough evidence and this is an emerging area of research.
She stressed her work remains independent of efforts by Sun Safe Florida or any such group. But today, no serious impacts on coral because of sunscreen pollutants have been determined.
"To put things in perspective, everything is toxic, but just because you detect something doesn't mean harm," she said.
Overruling The Mob
Still, the Downs research on its own convinced Hawaii to ban sunscreens with oxybenzone altogether. Skin safety experts in Florida feared similar fear would grip Florida after the Key West ban advanced.
But scientific pushback averted that so far. Miami Beach city commissioners rejected a proposed ban months after the Key West prohibition went into effect.
Weinstein, president of the Florida Society of Dermatology and Dermatologic Surgery, appreciates that but remains fearful what fights lay ahead.
"The argument very much reminds me of the arguments against vaccination," the doctor said. "A single quasi-scientist was really the impetus behind most of the discourse involving Autism and immunization."
He referenced a since-debunked study by British surgeon Andrew Wakefield.
After watching debate play out in Key West, he's fearful of a populist mob taking over city commission hearings in more coastal communities.
"And unwittingly you can have a municipality have a ban on safe and important sunscreen," he said.
That's why he applauds legislation the state Legislature seeking to pre-empt sunscreen bans in cities. In Weinstein's eyes, bans on cosmetic items and regulated substances should be done at the state level.
Of course, the most notable legislation, state Rep. Michael Grant's bill HB 3, would impact localities ability to regulate many business functions. LGBTQ activists condemn the legislation for potential workforce protection interference.
Weinstein understands that. But just as he feels the state Legislature will be more deliberative that a city commission facing a mob, he believes amendments will be made before a bill gets passed.
The prospect of Florida having a patchwork of regulations on what chemicals can exist in retail products, though sounds untenable. Worse, it could take a cancer-preventing product off shelves for reasons that don't check out.
Mitchelmore said it could be some time before scientists can conclusively say sunscreen does or does not threaten reefs.
"People are being led to believe that there is extensive scientific evidence of the toxicity of oxybenzone and octinoxate on corals, when there simply is not," she said.
"This is very much an emerging area of research, especially as concentrations in seawater seem to be very variable… this means much more work is needed."
Notably, pre-emption legislation won't stop a sunscreen ban. It just kicks it to the state to make the decision.
Until that happens, dermatologists suggest, as they have for so many years, to trust them on the sunscreen.