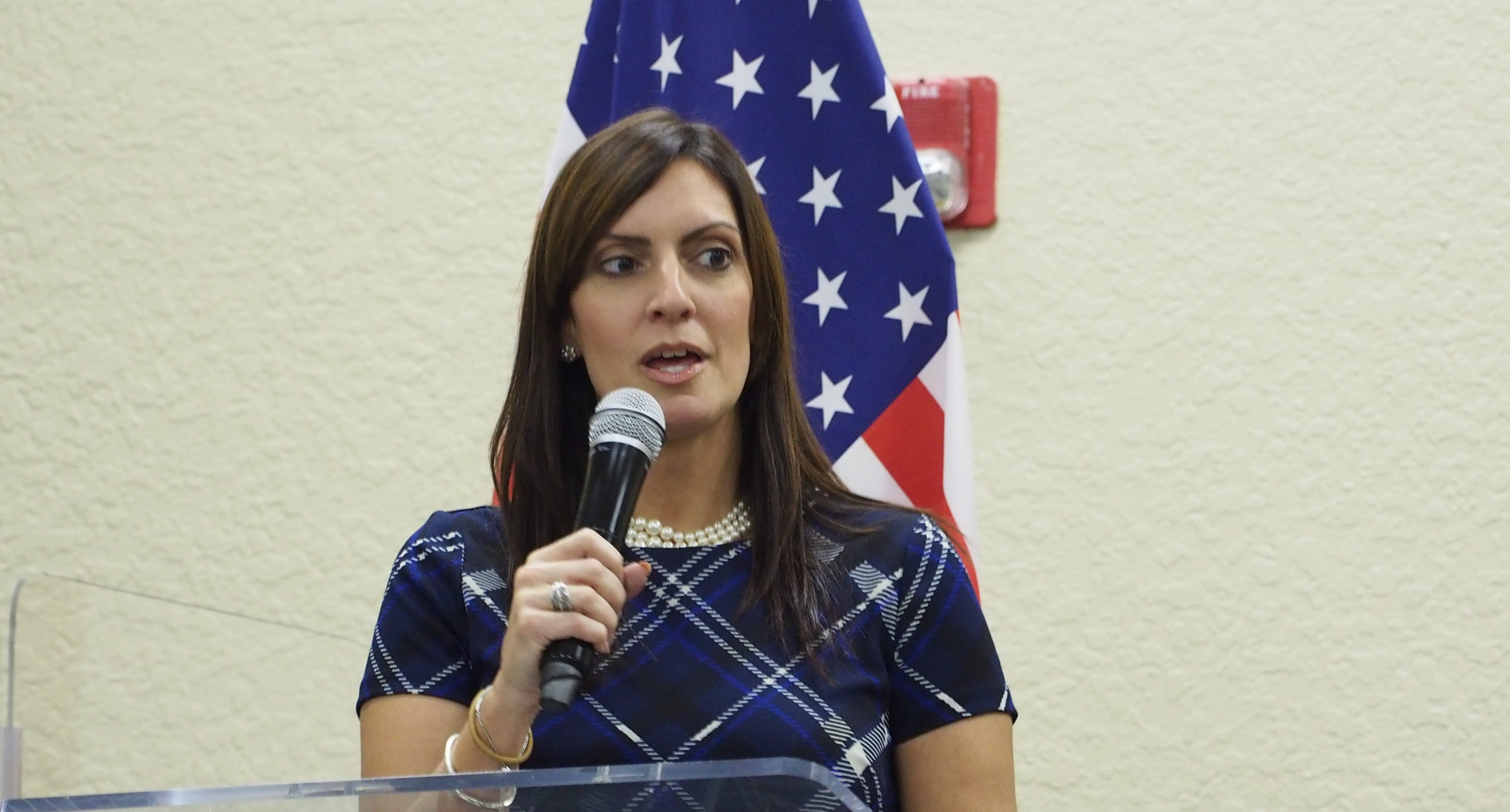 The proposal is inside a budget implementing bill.
As Lt. Gov. Jeanette Nuñez contemplates opening an office in South Florida, her predecessor, Carlos Lopez-Cantera, is questioning whether the move would run afoul of the state Constitution.
Lopez-Cantera made the remarks in a talk with the Sun Sentinel regarding the proposal. While serving under former Gov. Rick Scott, Lopez-Cantera said he researched opening an office outside Tallahassee. But he concluded that research showed the idea may be unconstitutional.
Article II, Section 2 of the Florida Constitution reads, "The seat of government shall be the City of Tallahassee, in Leon County, where the offices of the governor, lieutenant governor, cabinet members and the supreme court shall be maintained and the sessions of the legislature shall be held."
The proposal for placing Nuñez' official headquarters in South Florida was made inside the budget implementing bill. Gov. Ron DeSantis' administration says the Legislature has the authority to authorize such an office. Indeed, that body recently allowed Supreme Court judges who live outside Tallahassee to maintain an official headquarters in their home county.
The proposed arrangement would allow Nuñez to be reimbursed "for transportation expenses … between the Lieutenant Governor's official headquarters [in South Florida] and the State Capitol to conduct state business."
The Florida Democratic Party (FDP) has pushed back on the idea, blasting out Lopez-Cantera's comments in an email Friday morning.
"The lieutenant governor should follow Florida's Constitution and do the people's work in Tallahassee instead of asking taxpayers for a handout to raise her political profile," FDP spokesperson Kevin Donohoe told the Sun Sentinel.