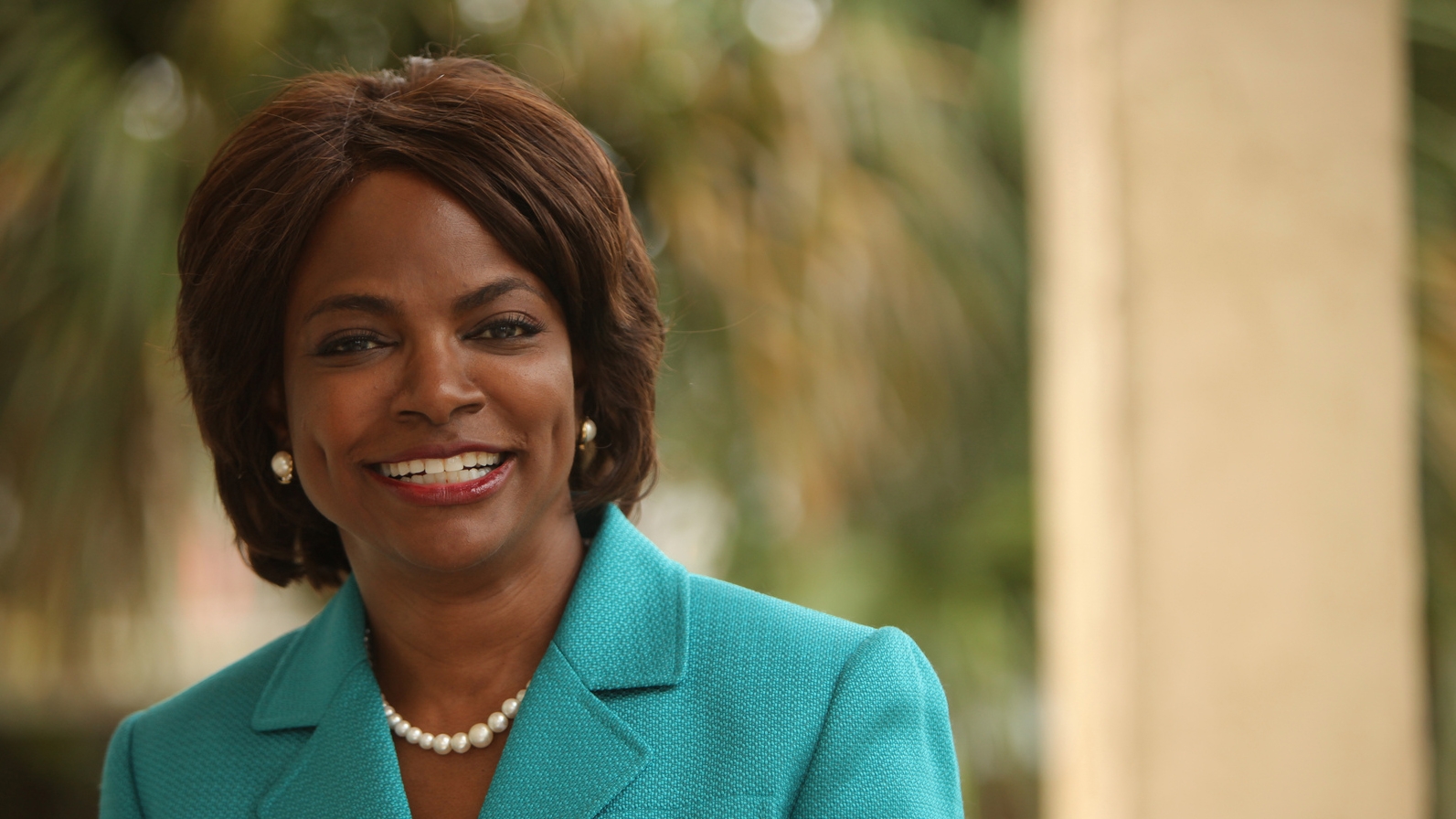 Orlando's federal counter-terrorism grant was more than doubled.
Democratic U.S. Rep. Val Demings' efforts to renew and improve Orlando's qualification as a potential high-profile terrorist target has led to a $3.25 million grant under the federal Homeland Security Urban Area Security Initiative, more than twice what the city received last year.
Demings and other members of the Central Florida congressional delegation, which had included her predecessor, Republican U.S. Rep. John Mina, had fought for several years against Homeland Security rules adopted in 2014 that had dropped Orlando and a handful of other cities from the program. Last year she got a rider approved in legislation that expanded the definition of potential urban targets, and Orlando got $1.5 million.
This year Demings and fellow central Florida Democratic U.S. Reps. Darren Soto and Stephanie Murphy pushed to have the cities' qualifications expanded yet again, and that led to a grant that was more than doubled from last year, Demings office announced Friday.
"Last year Orlando scored a major victory when we were re-added to the list for vital terror-prevention funding. I am thankful that we were able to replicate that success this year," Deming stated in a news release. "Orlando's record-breaking growth has been astronomical—a success story which has expanded the limits of our economy, appeal, and opportunities. This funding is a critical element in protecting that success. I will continue working with our partners to ensure every resident and visitor to Orlando will be safe to enjoy all of what our incredible city has to offer."
The grants provide funding for cities to conduct terror-prevention planning, organization, equipment, training, and exercises in urban areas which could be targeted.
For three years Orlando had been dropped from the program because it did not meet strict population qualifications, even after the Pulse nightclub massacre of 2016, which left 49 people dead and 53 others wounded.
But a concerted push by the area's delegation, plus Demings' husband Jerry Demings, who was then Orange County sheriff and now is Orange County mayor, and John Mina, who was then Orlando police chief and now is Orange County Sheriff,  who testified side-by-side before Congress in 2016, eventually led to adoption of Congresswoman Demings' amendment. That measure required Homeland Security to take into account tourist visitors and other factors, such as the large congregations of people found in Orlando's tourism district. Other mid-sized cities such as Tampa and San Antonio, Texas, also benefitted.
This year, Demings, also a former Orlando police chief, Murphy, and Soto successfully pushed to have the weight on those tourism and congregation factors increased, her office reported.
"There is nothing more important to me than keeping our community safe. As chief of police, I oversaw UASI-funded preparedness programs," she stated. "I'm glad to have the chance to renew this program and ensure that our neighbors, friends, families and visitors can safely and freely experience the best of Orlando, from schools to nightclubs, business parks to amusement parks.
In the release, Murphy stated, "The Pulse nightclub shooting was a stark reminder that Orlando is vulnerable to acts of terrorism, and the federal government has a responsibility to provide the necessary support to help protect our city. Whether they are residents or visitors, members of our community deserve to feel safe. That's why I joined my colleagues in fighting to secure this anti-terrorism funding so that law enforcement has the tools it needs to prevent further tragedies and maintain public safety."
And Soto stated, "Nothing is more important than the safety and well-being of our citizens. Our community knows all too well the necessity of being ready for the unthinkable after enduring the pain of the Pulse nightclub shooting. As Orlando continues its growth as a thriving, bustling global city and welcoming thousands of tourists and new residents each year, it is imperative we ensure safety and prevent terror. We're thrilled to receive additional funds for our area."