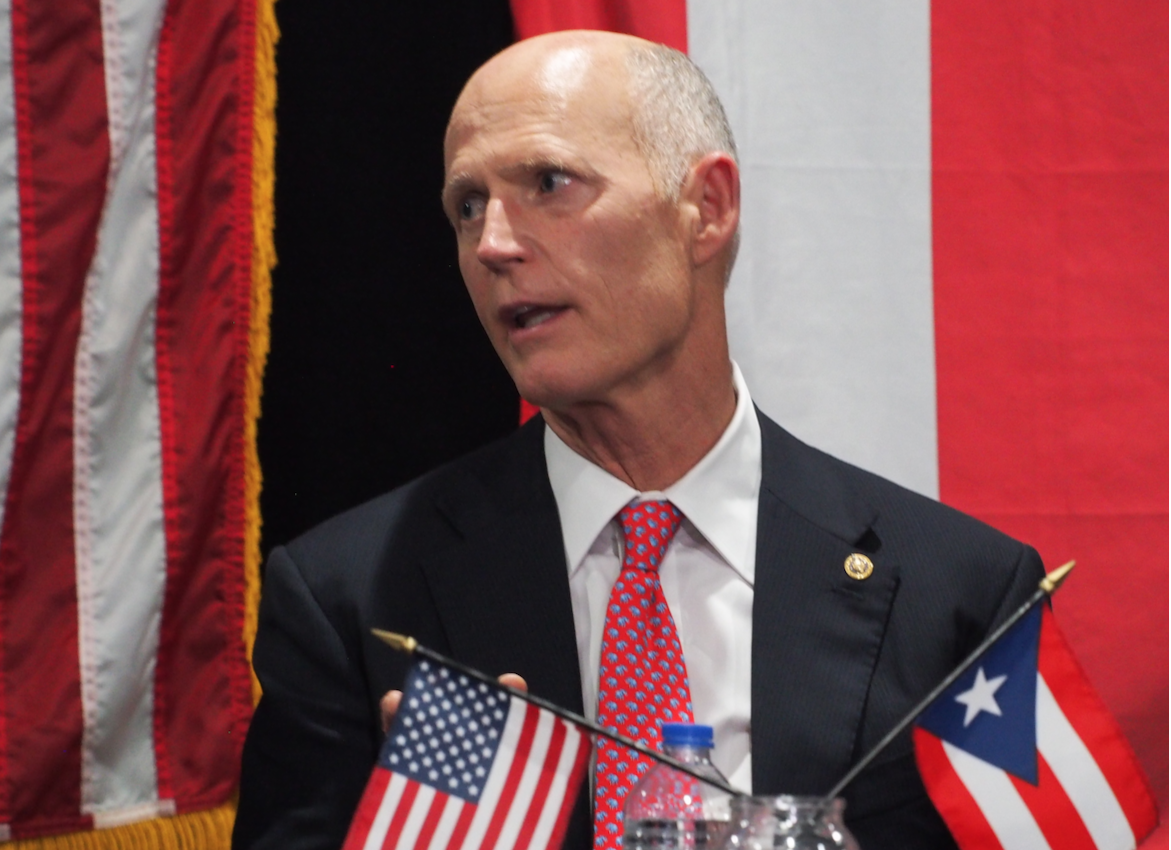 Rick Scott to discuss Venezuela with Latin American leaders.
Florida's Republican U.S. Sen Rick Scott is heading to Latin America for discussions with leaders in Panama, Colombia, and Argentina about the crisis in Venezuela, narco-terrorism, and immigrants heading toward the U.S. southern border.
Scott, among the most outspoken hawks in the U.S. Senate denouncing the regime of Venezuelan dictator Nicolás Maduro and urging increased United States intervention, announced that his trip next week is to offer support to countries that have shown similar opposition to Maduro.
Florida is home to a large and growing diaspora of Venezuelan refugees.
Scott's five-day trip will include meetings with local elected officials, security officials, and American officials in the embassies. It'll be his second overseas venture, following a trip last month to Germany for an economic conference.
Scott plans to also discuss ways the United States can work with each country to address Venezuela and freedom and democracy throughout Latin America.
"As Americans, we understand the value and importance of freedom and liberty in our everyday lives, and it is our duty to support those who are oppressed by dictators and denied the right to live their lives freely," Scott stated in a news release. "When I ran for the U.S. Senate, I promised to do everything I can to fight for freedom and democracy in Latin America and throughout the globe. Now, I'm traveling to Latin America to show the people of Venezuela that the United States stands with them in their fight for liberty. I look forward to partnering with our allies in Latin America to end the Maduro regime and support those who are fighting for human rights, freedom and democracy."He'll also discuss the ongoing efforts to rid Latin America of the narco-terrorists that are wreaking havoc on their countries and creating a flood of migrants to our Southern border, as well as continued economic cooperation between Florida and our neighbors, according to the release.