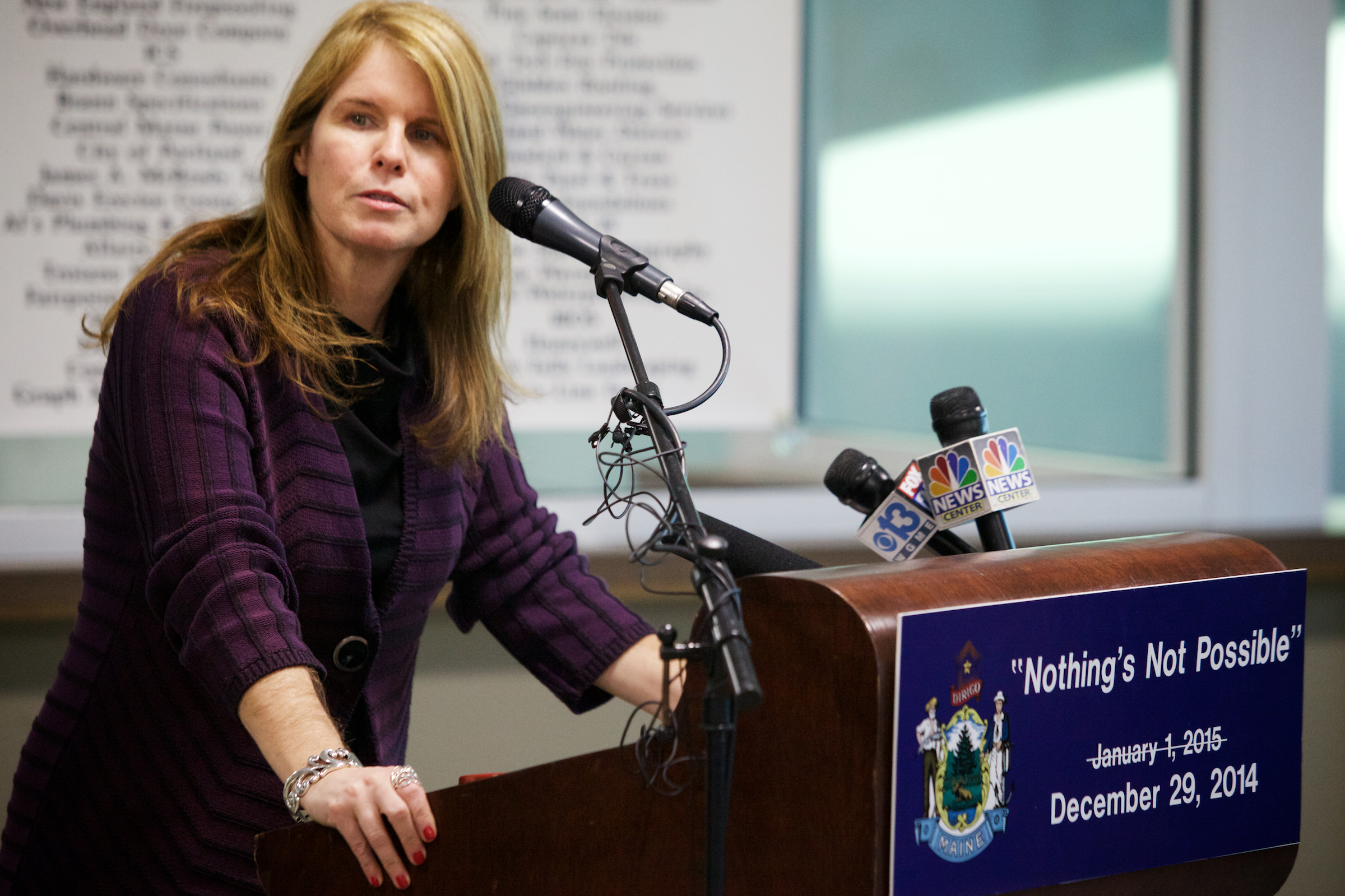 The state is taking heat for trying to cut costs.
During her Senate confirmation process, Agency for Health Care Administration Secretary Mary Mayhew made a surprise announcement that her agency was going to pull the plug on proposed rate reductions for behavioral analysis providers, who treat children with autism.
The announcement reassured some senators who were concerned that Mayhew, who earned the nickname "Mary Mayhem" during her tenure as a health-care administrator while in Maine, isn't the right choice to head the agency that's in charge of the state's $29 billion Medicaid program.
But Mayhew's feel-good Tallahassee announcement hasn't trickled down to other areas of the state, where behavioral analysis providers and parents of autistic children are now staging protests.
AHCA responded on Friday by reiterating that "no changes to behavior analysis reimbursement rates will occur during 2019."
And it's also delaying until Sept. 1 a requirement that behavior analysis provider groups hire a medical director.
But the agency is moving ahead with changes — on a "pilot" basis — that will accomplish the goal of cutting costs.
The state is going forward with proposed changes for getting services authorized. According to an announcement, AHCA in July will begin using a multidisciplinary team model for authorizing behavior analysis services in Brevard, Orange, Osceola, Seminole, Duval, Flagler, Nassau, St. Johns, Volusia, Baker and Clay counties.
And, beginning Sep. 1, AHCA will move ahead with an electronic visit verification program for behavioral analysis services in Palm Beach, Broward, Miami-Dade, Monroe, Indian River, Martin, Okeechobee, and St. Lucie counties.
Kate Sallade, a board-certified behavior analyst in Deltona, said that while she appreciates the announcement that the rates won't be changed during 2019, she worries that the state won't agree to commit to walking away from the proposed cuts.
While the state is backing off reducing "rates," that doesn't mean payments won't be affected, Sallade said. "Every change they have made has reduced what we can bill for," she said.
When Mayhew announced earlier she wouldn't reduce rates, she also made the commitment to hold additional meetings across the state on the issue. She has been true to her word.
Sallade, who has an autistic son, has been at those meetings and has reached out to concerned parents who, she says, haven't been made aware of the public events.
"No one will know unless people like me drum up a lot of noise and really cause a ruckus," Sallade told the News Service of Florida.
AHCA announced on Friday that the public meetings that have been scheduled to be held in Miami, Fort Lauderdale and Pensacola have been changed from face-to-face meetings to a webinar format, to  "ensure that everyone who wants to participate can do so."
___
Republished with permission of The News Service of Florida.