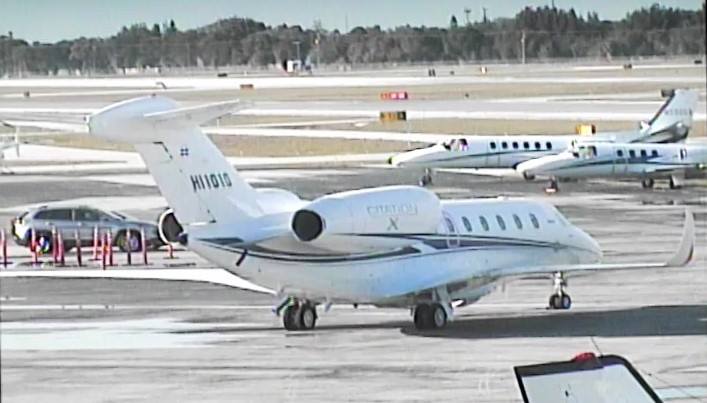 New program could create high-paying jobs in field.
Air travel has long served as a major economic booster for Sarasota. Now the local airport could be a magnet for plan mechanics learning their craft.
The Florida House and Senate agreed to budget $3 million for the Sarasota Bradenton International Airport. The money will go to establishing a training school on the grounds there.
The airport has been in discussions with Manatee Technical College about offering Aviation Airframe and Powerplant mechanic training to meet market demand, according to lobbyist Alan Suskey.
That requires an Aviation Maintenance Technician School at SRQ in specialty hangars that meet Federal Aviation Administration specifications.
State Rep. James Buchanan, a Venice Republican, and Sen. Joe Gruters, a Sarasota Republican, sought $5 million for the effort this session for the project.
That would help pay for two dedicated 20,000-square-foot hangars for a mechanic school, along with an attached 5,000-square-foot office and classroom facility.
The airport still hopes the rest of the money materializes, whether this year or in the future. But the $3-million allocation allows the first hangar to get going.
"This is a big deal for Sarasota," said Gruters, chair of the Senate Commerce and Tourism Committee.
"This is about workforce development and creating opportunities in the community. It's a great chance for people to explore that field. There are lots of opportunities, lots of vacancies and people can make good money."
Indeed, the U.S. Bureau of Labor Statistics reports the median salary for an A&P mechanic at $61,020 a year. And according to the Boeing Airlines Pilot and Technician Outlook for 2018 through 2037, an estimated 754,000 technicians will be needed.
Plenty of those jobs will be in Florida. The 2018-19 Florida Statewide Demand Occupations List shows 1,278 annual openings in the field.
And overall, Gruters sees the program boosting the visibility for SRQ overall.
"The airport has always been a big economic driver for the community," he said.