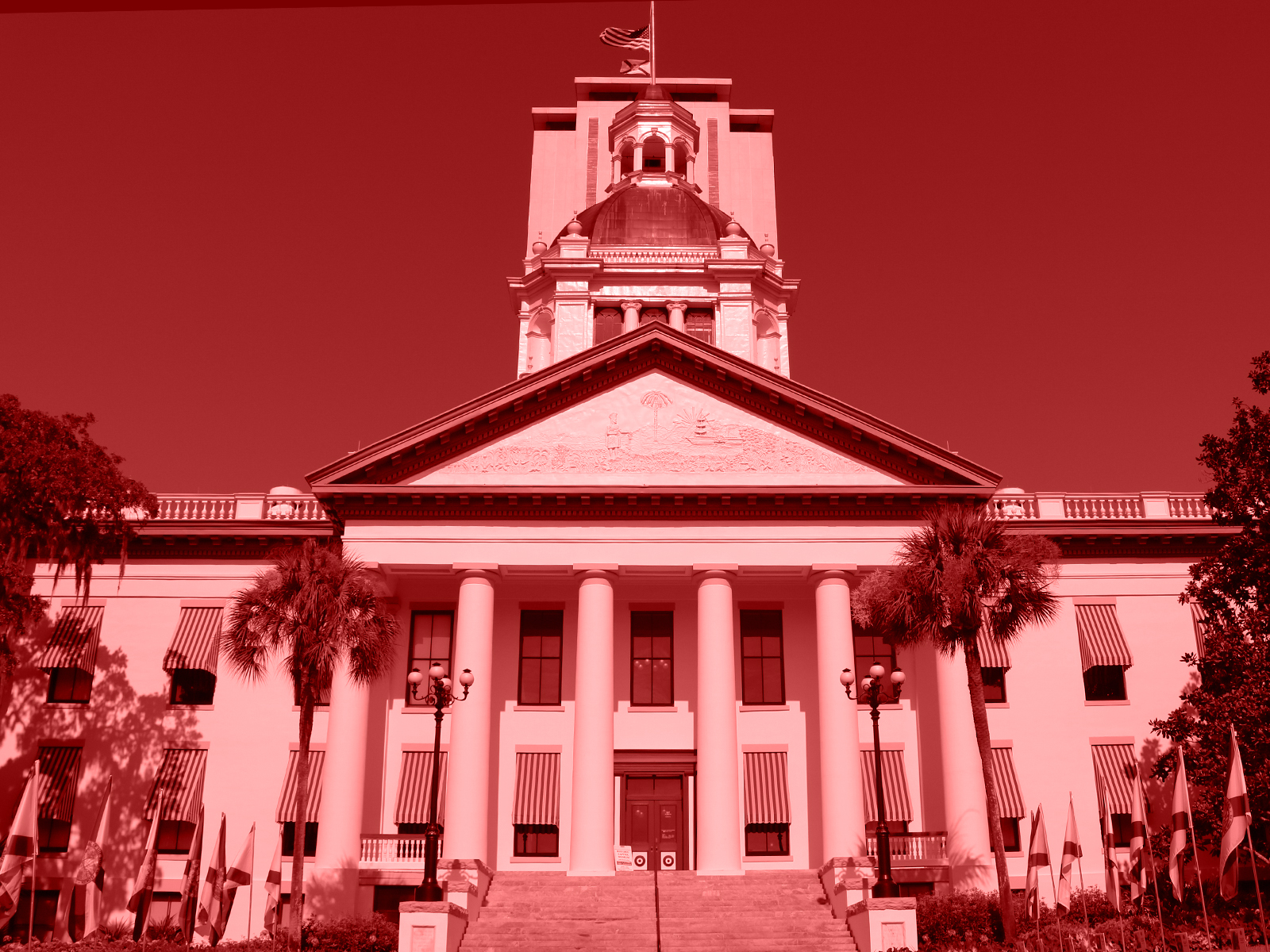 Sixty Days — our daily dispatch from the fourth floor.
Sixty Days — A prime-time look at the 2019 Legislative Session
The Last 24
Good Thursday evening. It's what's not moving rather than what is that's defining the final hours of the Legislative Session. Today's familiar refrain in the Senate: "Show the bill temporarily postponed." Bills are mortal, folks. If they're not on Gov. Ron DeSantis' desk by Friday, they die. What's still left? More than you might think. For example, the Legislature still hasn't agreed on a controversial measure that would implement Amendment 4 — which restored voting rights to formerly incarcerated felons. Lawmakers already missed the deadline on the budget, which they'll vote on during a (hopefully) brief Saturday session. But hey, we've got something for you that's never late: Sixty Days, your evening Session recap.
Debate ready: The House took up the 2019-20 fiscal year budget for questions, priming the $91.1 billion spending plan for debate Friday.
Closer look: Lawmakers found nearly $2 billion this year to spend on our storm-battered friends in the Panhandle.
Now or never: The Senate deliberated the House's tax-cut package, which is shaping up to include two tax holidays
Sewage stays: Sweeping water legislation that in part sought to regulate sewage sludge is dead.
See ya next year?: The Senate indefinitely postponed a bill that would reduce barriers for various professional and occupational licenses and even eliminate some.
Feel good: Sen. Travis Hutson followed through on a priority for the Senate's late member Dorothy Hukill by ushering a student financial literacy requirement through the process this year.
Start diggin': The Legislature sent to DeSantis' desk a bill that seeks to kick-start plans to put more power lines underground.
Consolidation is near: DeSantis can now act on a bill that would protect "branch campuses" under the University of South Florida's accreditation.
Epilogue: A plan to dissolve the Miami-Dade Expressway Authority could prompt a legal battle.
Quote of the Day
"I would ask that this bill be temporarily postponed, as we push that barge out to sea never to find a port." — Sen. Rob Bradley, remarking on a criminal justice package (much of which had been transferred to a different bill) that will stall this Session.

Your Metz Husband Daughton-sponsored question of the day is:
When did astronauts return from space directly to Florida for the first time?
As always, click here to tweet your answer to @MHDFirm. The first person with the correct answer will get a shout-out in tomorrow's 60 Days!
Last time, we asked: What current Florida sheriff's cousin was inducted in the Rock & Roll Hall of Fame in 2002?
Answer: "Alachua County Sheriff Sadie Darnell was a first cousin to the late Tom Petty, who was inducted with his band The Heartbreakers."
Congrats to Florida Secretary of Juvenile Justice Simone Marstiller (@SMarstiller) who was the first to tweet the correct answer!
Bill Day's Latest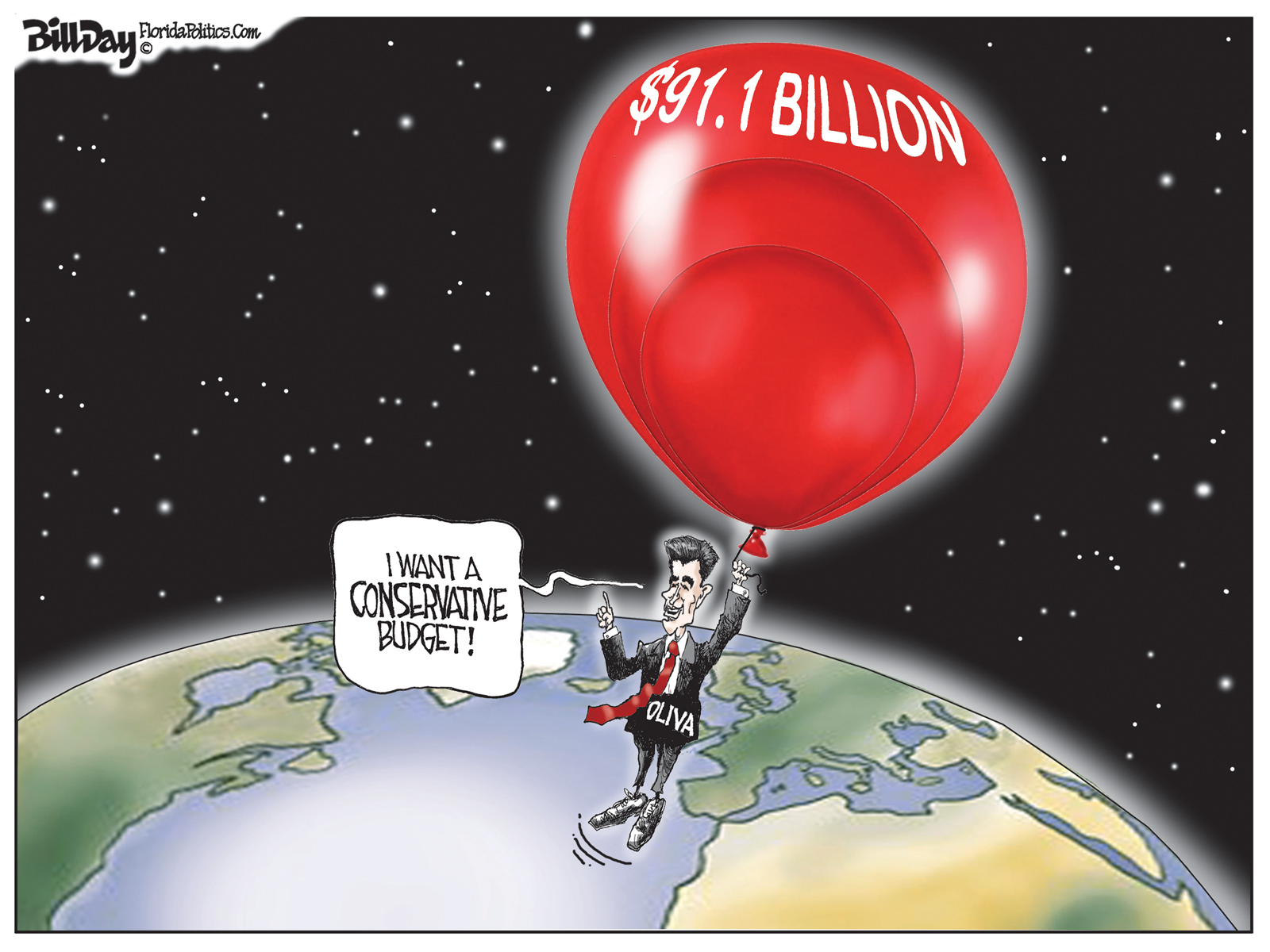 3 Questions
Session's end brings the tradition of guessing the precise time that the Legislature will adjourn "Sine Die" on the last day. No doubt many predictions were blown with news that Sine Die would be postponed till Saturday because the state budget hit the desks too late for the scheduled end Friday. In any event, we speak with communications savant Kevin Cate, the founder of the Twitter-based game, who tells us about #CateSineDie.
Florida Politics: How did #CateSineDie get started?
Kevin Cate: We started doing it in 2013, but like most good ideas, it's not new or original. I stole the idea from Michael Carlson. We did this for fun in (former CFO) Alex Sink's office when we worked together back in the day. #CateSineDie just made it so everyone could play.
FP: For the uninitiated, how does it work?
Cate: Tweet #CateSineDie with the date and exact time you think the hanky will drop, officially ending the 2019 Legislative Session. But if you haven't by now, sorry; the deadline to enter already passed. At least you know for next year.
FP: What is this year's prize?
Cate: We let the winner choose a (legit) charity, and we donate $300 to it. Plus, as a super bonus this year, we printed some sweet session socks by DivvyUp — a Tallahassee-based custom sock company that does some really great charity work, too. So if you're one of the 10 closest without going over, we'll give you a pair.

Lobby Up
Lawmakers have passed loads of transportation bills during the 2019 Legislative Session, and Uber is on the winning side of nearly all of them. Among the ride-sharing company's wins was HB 411, which allows transportation network companies to drive Medicaid recipients to and fro in nonemergency situations; HB 453, which will enable scooters — such as those provided by Uber's JUMP rental subsidiary — to ride on the road; and HB 311, the autonomous vehicle bill that supports say makes the Sunshine State the most AV-friendly state in the union.
They scored a bonus win, too. The massive toll road plan, Senate President Bill Galvano's top priority this year, includes a chunk of change that will let TNC's provide cost-effective, door-to-door, on-demand, and scheduled transportation services to give Floridians better access to jobs training, employment and health care.
Uber's successful Legislative Session was, of course, helped along by their in-house team of Javi Correoso, Kasra Moshkani and Stephanie Smith with an assist in the comms department from Christina Johnson of On 3 Public Relations. But Uber had no shortage of backup, thanks to the other two dozen lobbyists they had on retainer this year:
— Katie Webb, Jodi Davidson, Nicole Graganella and Trevor Mask of Colodny Fass.
— Charlie Dudley, Jorge Chamizo, Cory Guzzo and Melissa Ramba of Floridian Partners.
— Marty Fiorentino, Davis Bean, John Delaney, Joseph Mobley, Mark Pinto and Shannan Schuessler of The Fiorentino Group.
— Dean Cannon, Chris Carmody, Katie Flury, Kirk Pepper and Robert Stuart of GrayRobinson.
— Jennifer Green, Melanie Bostick and Tim Parson of Liberty Partners of Tallahassee.
— Sean Pittman of the Pittman Law Group.
— Ron Pierce, Kaitlyn Bailey, Edward Briggs and Natalie King of RSA Consulting Group.
Breakthrough Insights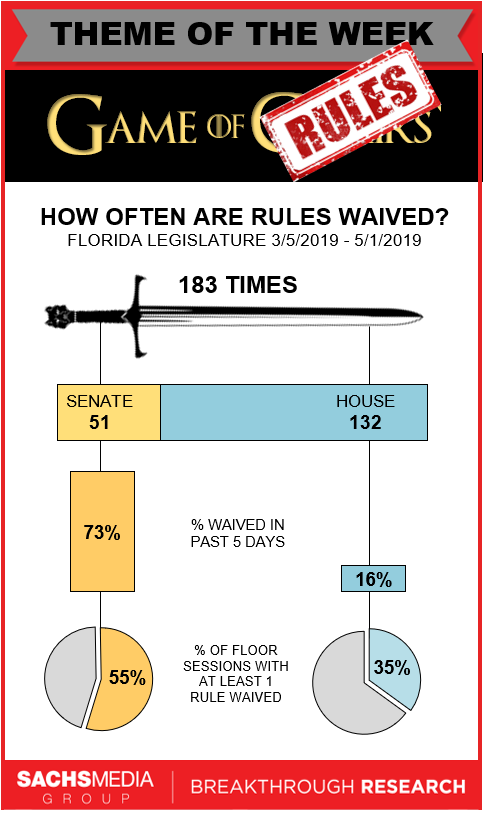 The Next 24
Friday was to be the scheduled end of the 60-day Session. But alas, a delay in finalizing the 2019-20 state budget means lawmakers will have to come back Saturday to vote on it because of a constitutionally mandated 72 hour "cooling off" period. (The state's fiscal year is July 1-June 30.)
Nonetheless, for now the Senate is scheduled to hold a floor Session Friday beginning at 10 a.m., Senate Chamber; the House is set to hold a floor Session at 10:30 a.m., House Chamber.
The expected adjournment, or "Sine Die," of the 2019 Legislative Session is Saturday.