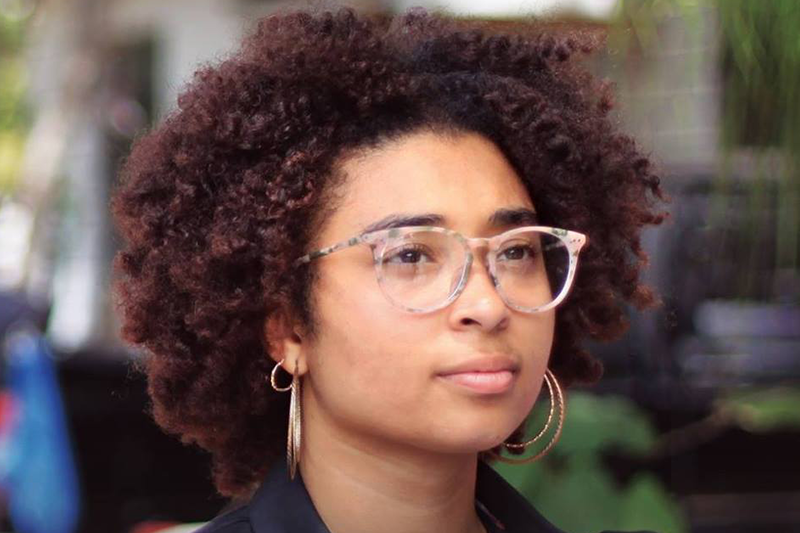 This will be the young Uhuru activist's second bid.
Eritha "Akile" Cainion will run again for St. Petersburg City Council, the former candidate plans to officially announce Wednesday.
Cainion ran in 2017 for the District 6 seat covering parts of South St. Pete including old Southeast. Gina Driscoll won that seat, replacing Karl Nurse.
Now Cainion is running for District 7, which includes the midtown section of the Southside. She was arrested last year for resisting arrest without violence and disorderly conduct after an altercation she described as involving a "hostile" police officer. Those charges have since been dropped.
Cainion plans to run under the slogan "Make the Southside black again," an apparent play on President Donald Trump's "Make America Great Again."
The 22-year old activist is a member of the Uhuru group based in South St. Pete. It's a socialist group that seeks reparations for African-American individuals to compensate for years of institutional racism and resulting poor socio-economic status.
Cainion's theory behind her slogan, which is likely to ruffle some feathers, stems from a drive to stop the city from gentrifying the mostly black neighborhoods in District 7. That will become particularly relevant as the city continues to take steps toward redeveloping the Tropicana Field site, which closely neighbors District 7.
Cainion overwhelming lost her race in 2017, but her candidacy, along with mayoral candidate Jesse Nevel, made international news as the two disrupted City Council and mayoral forums with impassioned pleas for equality in oppressed communities, which at times included inflammatory remarks against incumbents and other candidates. One altercation in particular went viral. In that case, mayoral candidate Paul Congemi told other candidates to "go back to Africa," infuriating the African-American community.
Cainion will take on popular incumbent Lisa Wheeler-Bowman who won her seat in 2015 against Will Newton whose brother previously represented the district.
Wheeler-Bowman became notable in the community after her son was killed as a result of gun violence. Wheeler-Bowman helped break down the area's "no-snitch" code to find her son's murder.
Chico Cromartie, a local political analyst who interned in Nurse's office, is also running.