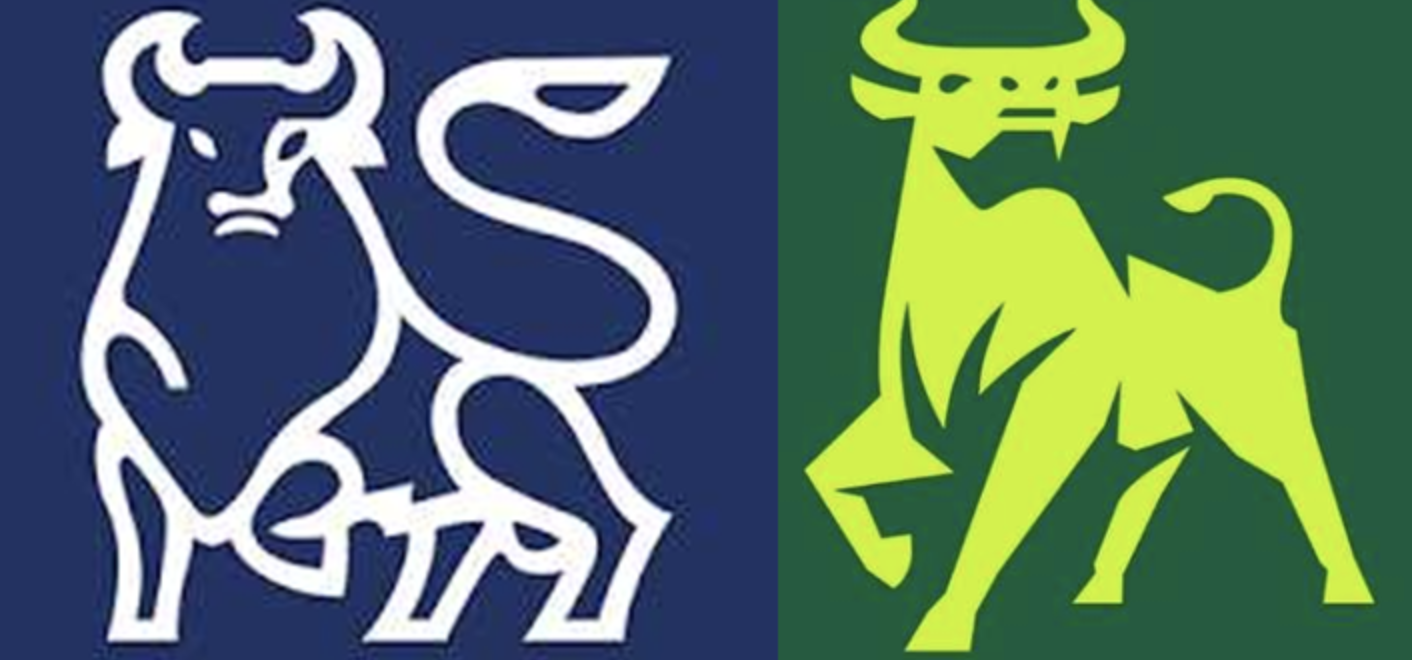 It looked curiously like the Merrill Lynch logo.
The University of South Florida is scrapping its new logo after less than one year. They'll resort to the historic "bull U" the school's athletics department has used for 15 years.
USF introduced a new academic logo last year they hoped would present the school's pride and optimism better than the bull U that dominated athletics. The logo showed a full bull instead of just the head in the shape of a U and it tweaked colors to include a brighter shade of green with a lighter, yellowish green. It looked curiously like the Merrill Lynch logo.
Students and alumni hated it.
"As you know, there has been a great deal of controversy over the bull image and the new color palette. We heard this from many of you over the past six months through email, on social media and in person. We know that the feedback comes from a place of great pride and passion for USF, and we have listened," Joe Hice, Vice President of Communications and Marketing, wrote in an email announcing the change.
The new, now defunct logos are still all over campus, lining roadways both on campus and along Fowler Avenue. The school said it's going to begin implementing changes back to its original logo immediately and work through the summer.
That will bring the school's color pallet bad to its iconic dark green and gold. The school spent more than $50,000 on its rebranding campaign.
But Hice defended the campaign.
"We wouldn't be Bulls if we didn't take risks. That's part of our nature; to push boundaries; to venture in new directions; to try new things. Even if we have to turn back, we grow and we learn," Hice wrote.
He touted the school's recent successes including gaining preeminent status, reaching the $1 billion mark in its fundraising efforts and starting construction on the new USF Health Morsani College of Medicine.
The school will continue its "A Future Without Limits" marketing campaign despite the back slide on its logo.
"Since we launched the effort this Spring, the USF story has been featured in print and digital media throughout the nation and around the world. More than 25 million people have seen our ads. They are taking notice and asking to learn more about USF," Hice said.