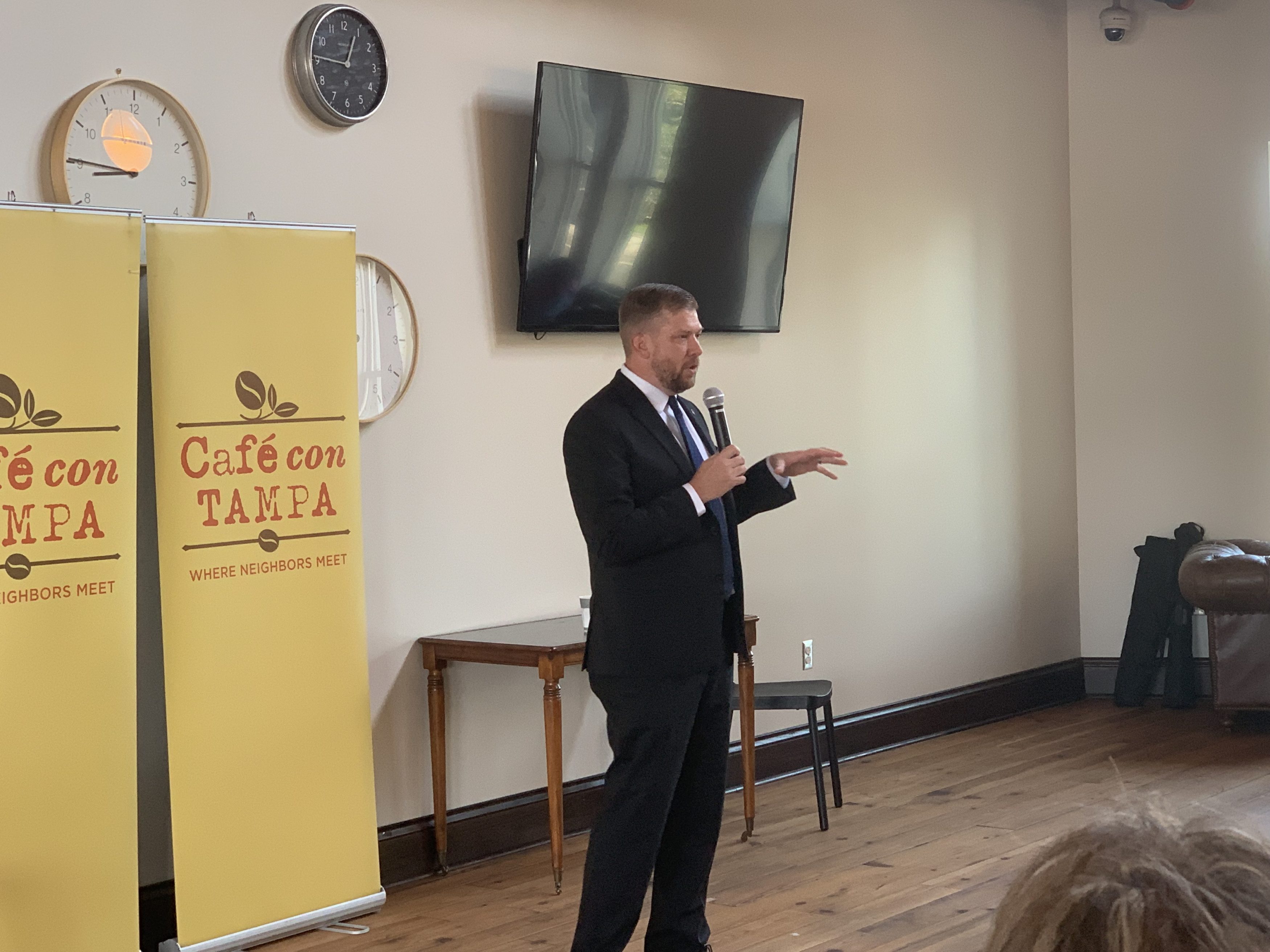 "It's a good market even in periods of economic decline."
Tampa International Airport could land a new international flight to Bogotá, Colombia within a year, a top airport official said Friday. 
The destination is the airport's current top international priority, according to Kenneth Strickland, TPA's manager of research and evaluations. He spoke at the latest Café Con Tampa community forum. 
The airport is losing 70 percent of the Colombia air travel market in Florida to Orlando and South Florida, making the destination ripe for the picking.
"It's a good market even in periods of economic decline," Strickland said noting there are 36,000 Colombians living in the Tampa Bay region. "You can always count on people going home and visiting their parents."
Strickland and his team is working with Spirit Airlines for the potential flight. He said the airport is also working on a new flight to Lima, Peru.
Strickland's talk was entitled "On the Offensive: How Tampa Bay stopped being nice, and started winning international flights."
"I think the Tampa Bay region in general just got far more aggressive about building our portfolio," Strickland said.
Strickland used that aggressive style and paired it with data-driven marketing efforts to begin attracting new international flights to the area and shifting the perception that Orlando was Florida's main hub for international travel.
Since 2011, the airport has added several new flights including Zurich, Switzerland; Panama City, Panama; Frankfurt, Germany; Reykjavik, Iceland; Amsterdam, Holland; and a new airline with direct service to London.
The airport also began flights to Cuba in late 2011.
An airport economic impact study found that international flights since 2012 have yielded $1.4 billion in visitor spending, which resulted in $85 million in sales tax revenue alone.
Strickland said the airport and its increasing portfolio of international flights also boosts the area's corporate attraction efforts.
"The people that we bring in to our beaches then want to invest here," Strickland said. "That's why our economic development groups are able to recruit so many companies here."
Much of Strickland's international flight expansion strategy relies on present day politics, too.
Strickland and his team build a data set that makes a logical pitch based on quantifiable facts. They show how many people might use a new flight. They compare nearby markets and paint a picture of success.
By that point, Strickland said, the airlines are typically looking at three or four different markets.
"That's when we really sort of pull out the big guns and those are our local marketing groups," Strickland said.
Locally, that is Visit Tampa Bay, which partners with the state's tourism marketing arm, VISIT FLORIDA.
For years VISIT FLORIDA has been on the funding chopping block in Tallahassee. The group narrowly averted demise this year. The group was set to expire this October, but lawmakers voted at the last minute to fund $50 million to keep it on life support through June of next year.
"You have people that truly believe that Florida just sells itself," Strickland said.
But that's not the case. He pointed to the waning tourism activity along Florida's Gulf Beaches following the 2010 oil spill.
Tampa Bay area beaches weren't afflicted with the notorious tar balls floating ashore in other areas, but tourists didn't know that. It was tourism marketing efforts that revived the area's tourism activity.
Likewise, Strickland said Tampa International Airport would not have landed the new Amsterdam flight had it not been for Visit Tampa Bay.