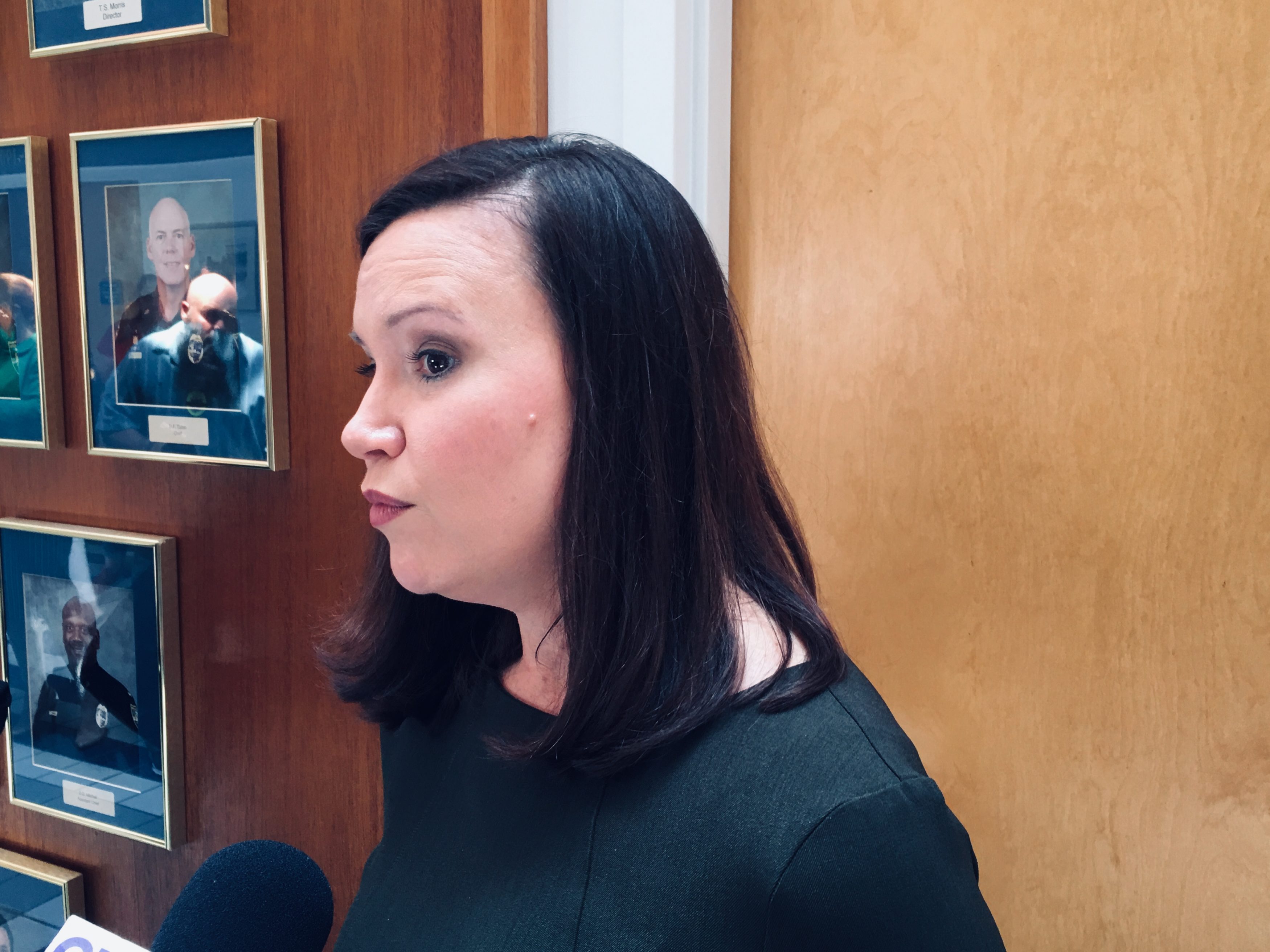 "We're diligently reviewing it."
Attorney General Ashley Moody, in Jacksonville Friday, elaborated on why she was not a signatory to a letter from 33 Attorneys General demanding federal clarity on cannabis finance.
"We are a bipartisan group of state and territorial attorneys general who … urge Congress to … advance the SAFE Banking Act or similar legislation that would provide a safe harbor for depository institutions that provide a financial product or service to a covered business in a state that has implemented laws and regulations that ensure accountability in the marijuana industry," the letter contended.
In Florida as in elsewhere, the cannabis industry and advocates have been frustrated by a lack of access to banking. As Agriculture Commissioner Nikki Fried found, that even extended to campaign contributions.
That dynamic has led several banks to block business with the industry altogether for fear of violating federal law. That includes SunTrust, which recently announced it was closing an account belonging to the Medical Marijuana Business Association. While some banks have begun opening their doors, others wait for clarity.
When contacted for a statement Thursday, Moody's office provided the Florida Phoenix with a non-answer: "It is unfortunate that businesses operating legally in Florida are unable to open bank accounts and are being forced to rely only on cash transactions. Our office is currently reviewing the legal implications of this request."
Moody, in Jacksonville Friday, said she had no timeframe for completing that review, but she did stress that the gist of the letter was "to try to make banking easier for those who are engaged in legal activity in Florida."
"I promised when I became Attorney General that I would make decisions after careful legal review and thoughtful deliberation. I'm trying to live up to that," Moody said.
"We are going through the legalities of that," Moody said. "How monies that might be illegal in another state, if they're transported into Florida where it's legal here, what the legalities of that might be."
One potential point of confusion there: Florida's medical cannabis industry has many operators in different states, but given the corporatist bent, those operators are not functioning in states without a legal framework.
"We're looking at it and I hope to have an announcement soon," Moody said. "We're diligently reviewing it. Sometimes we get proposals for these letters and we have a date to look it over.
"(That's) one thing I was very specific about when I took this job," she added. "I take it very seriously. I pledged that I would use my background as a lawyer, a prosecutor, a judge to make very reasoned decisions. And that's what I'm trying to do on behalf of Floridians."
Moody's Cabinet peers have taken stronger positions in favor of the medical cannabis industry than she has.
Beyond Democrat Fried, CFO Jimmy Patronis called in March for "Congress to step up and immediately approve legislation which will increase banking options for our country's marijuana businesses."
That's the same legislation, of course, Moody is still "reviewing."
Gov. Ron DeSantis, meanwhile, has expanded licensure and allowed for smokable marijuana already in his first few months in office.
The industry is growing: More than $2 billion in annual revenue is expected in the next five years, with patients over 50 years old driving the boom.
Despite strong advocacy for medical cannabis from her Cabinet colleagues, however, Moody says none have broached the banking topic with her.
___
South Florida correspondent Ryan Nicol contributed to this post.