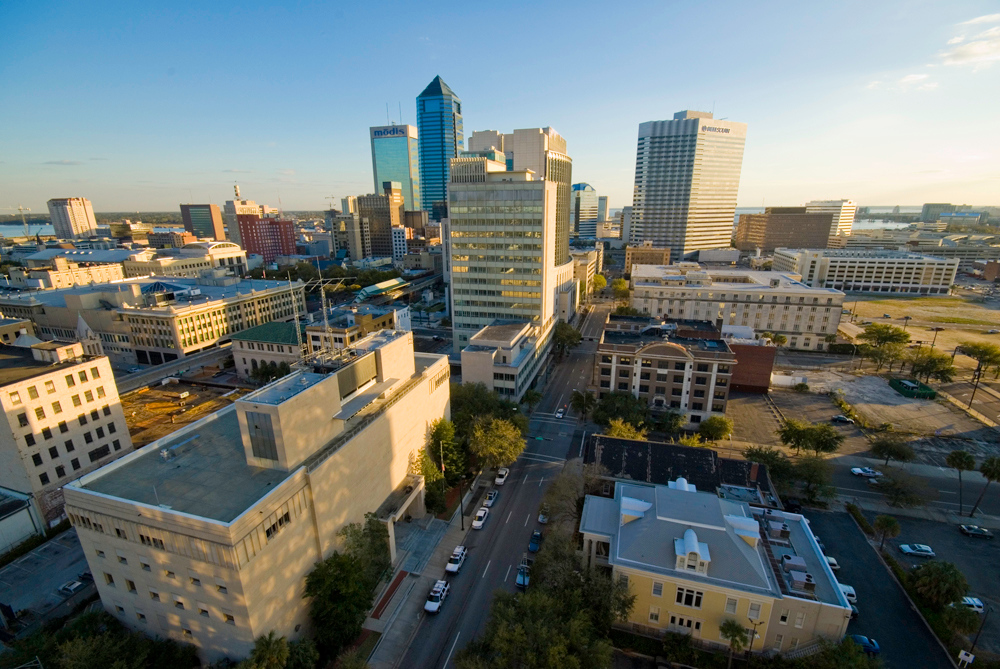 Next up: A battle between the Duval County School Board and Jacksonville City Hall.
Line in the sand
After an underwhelming local election season, local political observers now turn their attention to the upcoming battle between the Duval County School Board and Jacksonville City Hall.
The field of play is a proposed referendum to levy a half-cent discretionary sales tax to offset a $2 billion capital hole.
As you see below, the School Board is optimistic. The chair said they drew a "line in the sand."
However, as with many lines in the sand, its permanence depends on how it stands up to the tide.
Sources familiar with the thinking of the Mayor's political and policy operations believe that the School Board rushed in this case, moving forward without considering the broader political context.
This reasoning likely will extend to City Council members, given Council President Aaron Bowman wanting to deliberate the idea.
For Curry, this provides a unique opportunity.
The School Board is the only political entity in the city that the Mayor hasn't been able to put his stamp on. And in the last round of elections, pro-business candidates weren't able to win.
The power base in this city is charter-friendly, while some squawk that Duval Schools Superintendent Diana Greene isn't friendly enough to that sector.
Others point out the treasure trove of oppo from when she was Manatee Schools Superintendent.
While just 50 percent of the vote is needed (last minute changes to HB 5 in the Legislature switched that number from a two-thirds supermajority), it is an open question that even if Council moves the bill on the ballot, tax advocates can get that threshold.
The referendum doesn't seem to be Lenny Curry's idea. Whether that's meaningful or not remains to be seen.
'Big wins': Legislative roundup
As the Legislative Session wrapped, Florida Politics interviewed some of the region's most prominent Representatives and Senators.
Senate budget head Rob Bradley lauded the tone of the just concluded Legislative Session.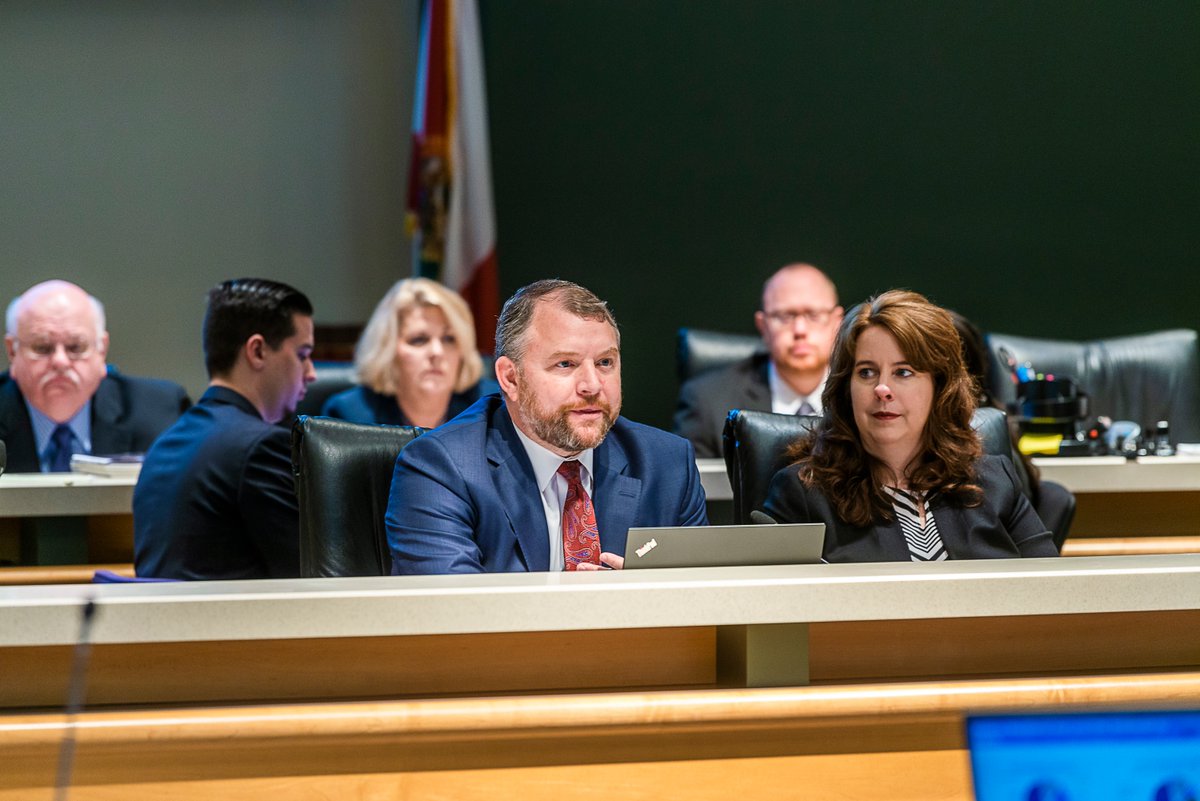 "Tone matters. Senate and House leadership established very early on that this year was going to be different," Bradley said.
The goal: "open, honest and clear communication at all times."
"We never wavered from that vision, and it paid off," Bradley added. "It was the most productive Session and best budget we've seen in years."
Sen. Aaron Bean did a deep dive into the health care space, talking about the "triple whammy" hospitals faced, and also dissing Big Pharma for misrepresenting the prescription drug importation plan that Bean carried in the Senate, and that the White House is now on board.
Rep. Paul Renner talked about progress on the criminal justice front, including clarifying what he saw as misconceptions on Amendment 4, which restores suffrage to reformed felons. He also addressed his prodigious pre-Session fundraising, the best in the House.
"I raise money so we can continue down this path," Renner said. "More freedom, not more government solutions. Low tax, low regulation, smart policies."
Finally, the city of Jacksonville saw some "big wins" in the budget.
"Many big wins here, most related to public safety which is the Mayor's top priority," noted spokesperson Nikki Kimbleton.
Curry's team spent considerable time in Tallahassee before and during the legislative session, with Curry and a senior staffer meeting with House and Senate leadership just before the conferencing meeting.
School tax showdown
Per WOKV, Tuesday was "historic" for the Duval County School Board, which pushed through with an ask for the Jacksonville City Council to schedule a referendum.
The goal is a half-cent sales tax, intended to let the district address a nearly $2 billion capital replacement and renovation backlog.
"Today is historic. It's historic because we're daring to do what has not been done before. Today draws a line in the sand that allows us as a community to decide if we will invest in public education like our surrounding counties have decided to do. Today marks the beginning of new hope and new direction for Duval County Public Schools, and we get to determine what that future looks like," says School Board Chairwoman Lori Hershey.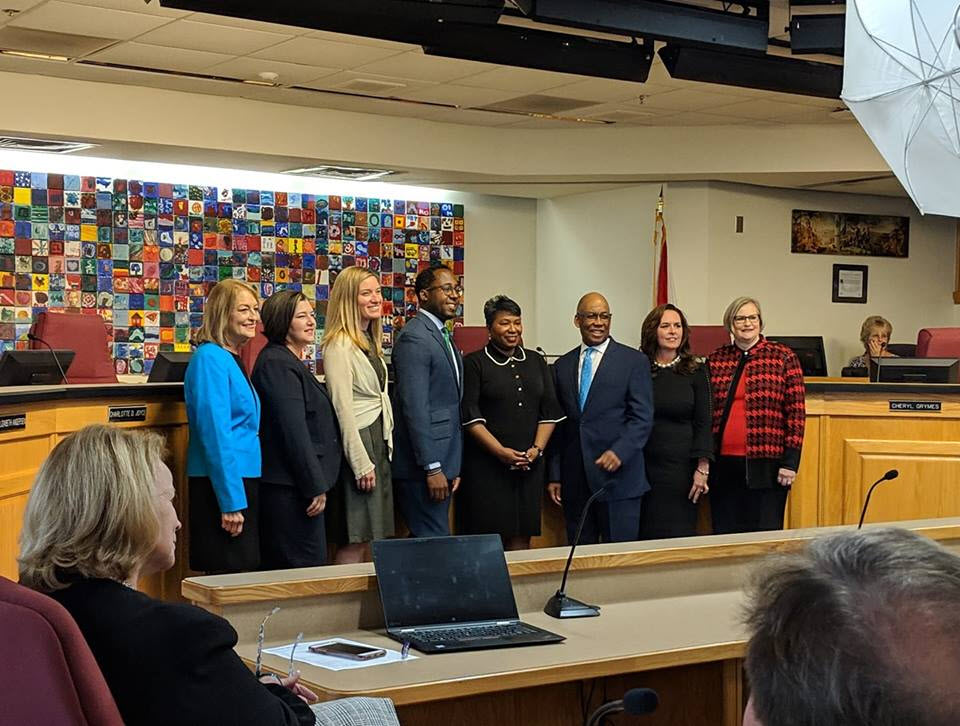 The Jacksonville City Council has to approve the timing of a referendum, and even if one happens.
If it does not happen this year, a new law (HB 5) requires that the vote must occur during the general election, meaning that it will compete with the presidential race for oxygen in 2020.
Boyer in the mix
Next Wednesday will tell the tale regarding whether current Jacksonville City Councilwoman Lori Boyer moves on to become the new head of the Downtown Investment Authority.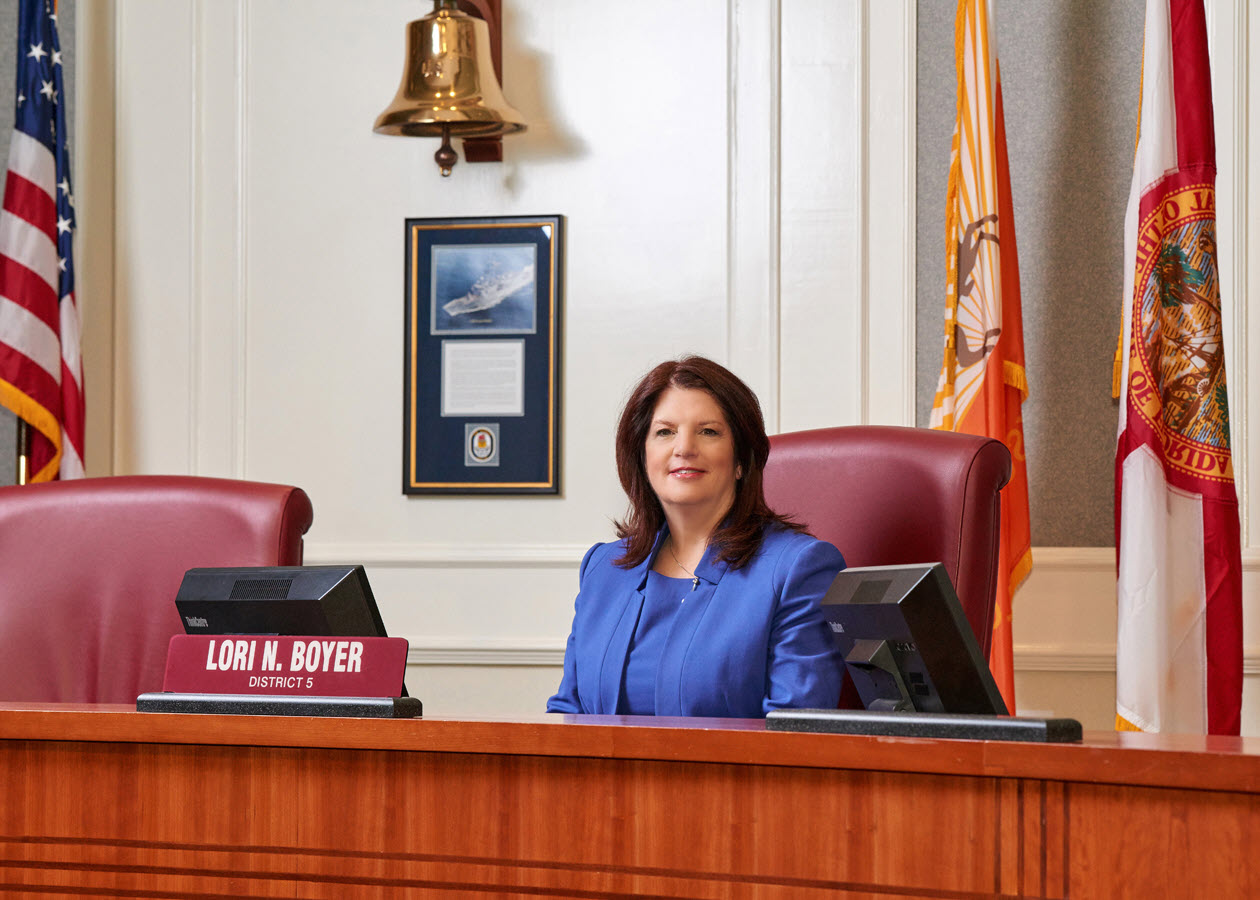 Brian Hughes, chief of staff for Mayor Curry, currently helms DIA. Boyer is the insider candidate pitted against two imports in the final round of interviews May 15, reports the Jacksonville Daily Record.
The Councilwoman is not running from her institutional knowledge in the pitch.
"I know that there are those who perceive there is a great value to bringing in new ideas from other places. And I don't disagree with that," she said.
"There is a lot of value you can learn from other things and other locations. There's also, though, a lot of history and a lot of understanding of people and places and what the rules are here that make it easier to operate here," she said.
Boyer would not be allowed to lobby the City Council for two years, per a decision from the Florida Commission on Ethics. While the city lawyer saw it differently, the outside perspective saw potential conflicts of interest involving a former Councilwoman lobbying the body she was just leaving.
Runoff roundup
Jacksonville wraps up its 2019 election cycle Tuesday, with five Council races on the ballot.
In terms of fundraising, District 8 Democrat Ju'Coby Pittman, District 10 Democrat Brenda Priestly-Jackson, District 14 Republican Randy DeFoor, at-large Group 1 Republican Terrance Freeman, at large Group 3 Democrat Tommy Hazouri all won the resource wars over their opponents.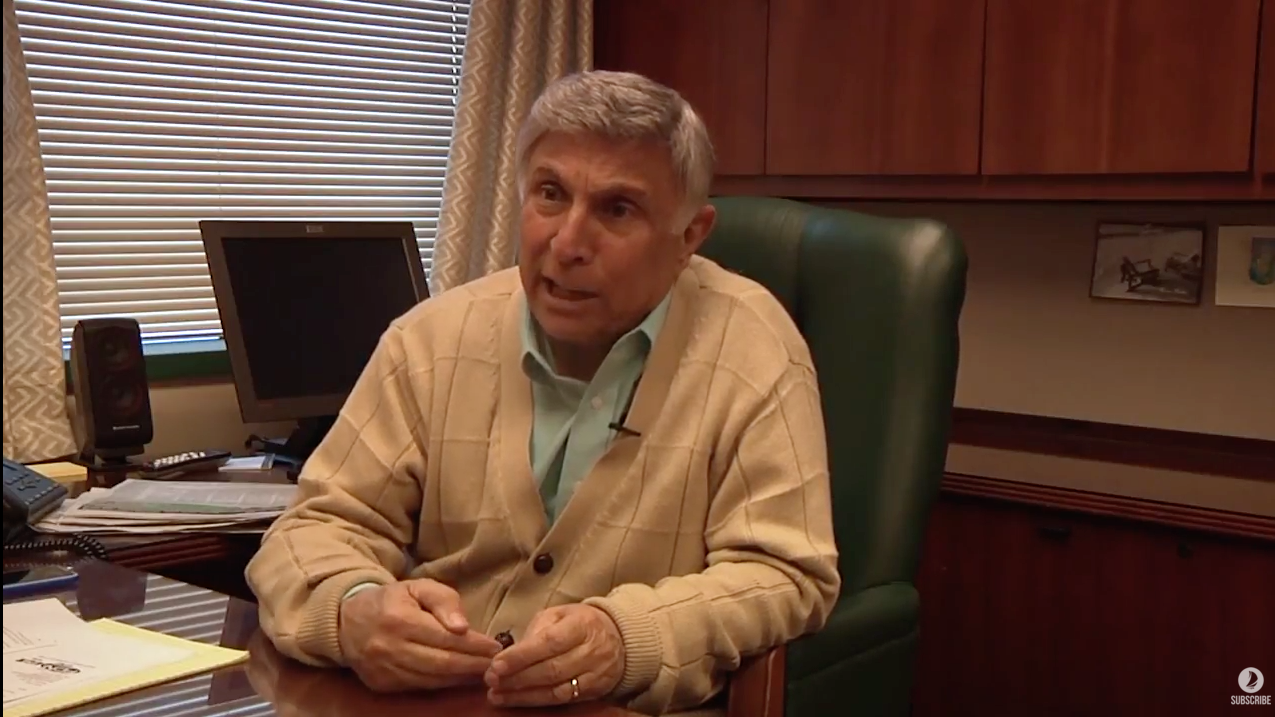 Polling we have seen shows DeFoor, Freeman, and Hazouri all headed for big wins. While we have yet to see credible polls for 8 and 10, the advantage seems to be with Pittman (a Democrat appointed to the seat by former Gov. Rick Scott) and Priestly-Jackson (a former chair of the Duval County School Board).
DeFoor, Freeman, and Hazouri have the most active TV buys in the market right now, and in 14 DeFoor is saturation-bombing Republicans with mailpieces.
Early voting wraps up Sunday. Results will be known Tuesday just after 7 p.m.
Thus far, Republicans have a turnout lead, but not a simple majority of votes.
Charter review imminent
Jacksonville City Council President Bowman is filing legislation to appoint the upcoming Charter Review Commission.
An assemblage of once and future politicians and influencers, the CRC will be in a position to recommend potential Charter changes.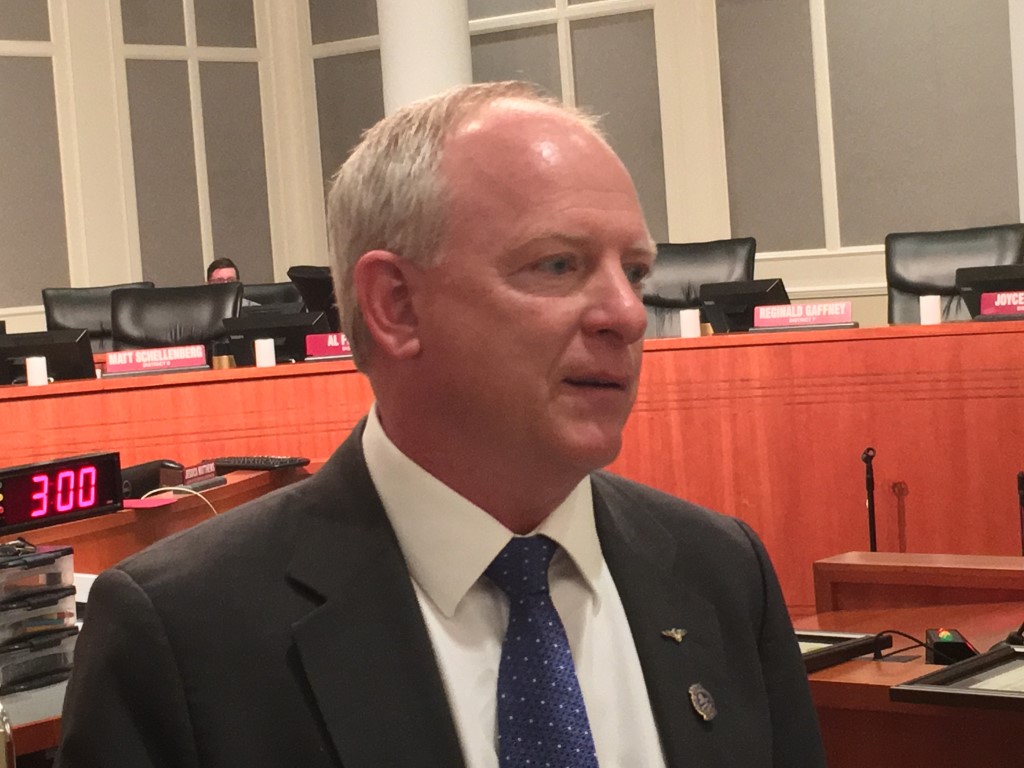 The names submitted for consideration are Lindsey Brock, Frank Denton, Charles Griggs, Chris Hagan, Nick Howland, Heidi Jameson, Ann-Marie Knight, Nelson McCoy, Betzy Santiago, Matt Schellenberg, and Scott Shine.
It's hard to imagine any radical changes from this group, but time will tell.
Cash bail fail
Via the Jax Lookout, former Folio Weekly editor Claire Goforth turns a harsh spotlight on Jacksonville and cash bail.
"Instead, in Jacksonville, the Department of Corrections reports that in December 2018, an average inmate population of 564 defendants was detained pretrial on misdemeanor charges, representing nearly 20 percent of the total average jail population," Goforth wrote. "This is a significantly higher number of misdemeanor pretrial detainees than any other county in Florida; the next highest was Orlando's Orange County, which detained 256 misdemeanor defendants pretrial that month, despite having a much larger population than Jacksonville."
"For pretrial detention, our focus is on those defendants who pose a threat to the safety of the community or are a flight risk, meaning they are unlikely to appear for trial," the State Attorney's Office wrote Goforth.
The result of this: encumbrance of finite resources: "[O]f the 2,986 inmates being held on March 29, 1,986, or nearly two-thirds, had not yet been sentenced; 253 unsentenced inmates were facing misdemeanor charges. Of these, many will ultimately take a plea to secure release."
Warehouse wave
The Jacksonville Daily Record reported this week on Northeast Florida's low warehouse vacancy rate, a function of the area's success in creating fulfillment centers.
The local vacancy rate (3 percent) is well below that nationally (4.9 percent).
Jacksonville's Westside, with fulfillment centers for Amazon and other global brands, is especially challenged.
Imeson and Pickettville Road areas will see a further uptick in warehouses, with build-outs in various stages.
Convenient to I-295 and close to I-95, without much population density compared to areas closer to the urban core, this is a logical place where cheap land meets endless opportunity.
Homestead crackdown
Via the St. Augustine Record, a crackdown on potentially improper homestead exemptions may be imminent.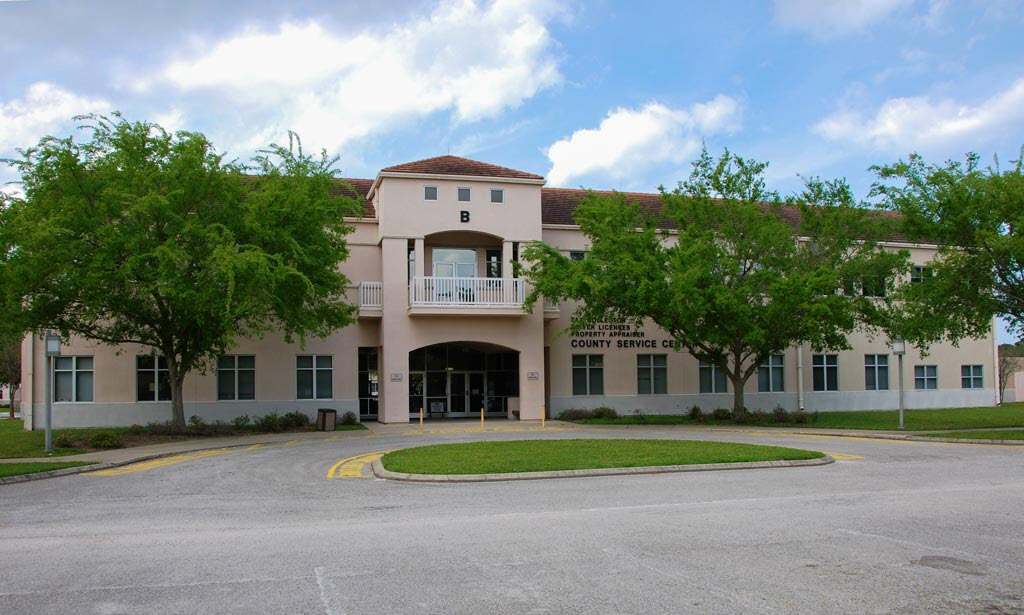 St. Augustine Beach commissioners are the latest locals to support St. Johns County Property Appraiser Eddie Creamer's push to audit homestead exemptions.
A third-party auditor would get 20 percent of the cut, and Creamer notes that the payoff could be significant.
"That lien is for all back taxes, plus a 50 percent penalty plus 15 percent interest for the time that the exemption was improperly claimed," Creamer said.
Last call
In Fernandina Beach, the Mayor apparently doubles as a bartender, a strategy that likely helps with GOTV, but requires some safeguards apparently, given this Action News Jax report.
"While bartending at the Palace Saloon (his other job) over the weekend, Mayor Johnny Miller served two minors during a sting," AN Jax reported.
"I made a mistake. I've worked as a bartender for over 15 years and have never made a similar mistake. The laws are in place to protect against underage drinking, and I failed. It is imperative that those that serve alcohol take the time to recognize the age and condition of customers. I promise to do better," Miller said.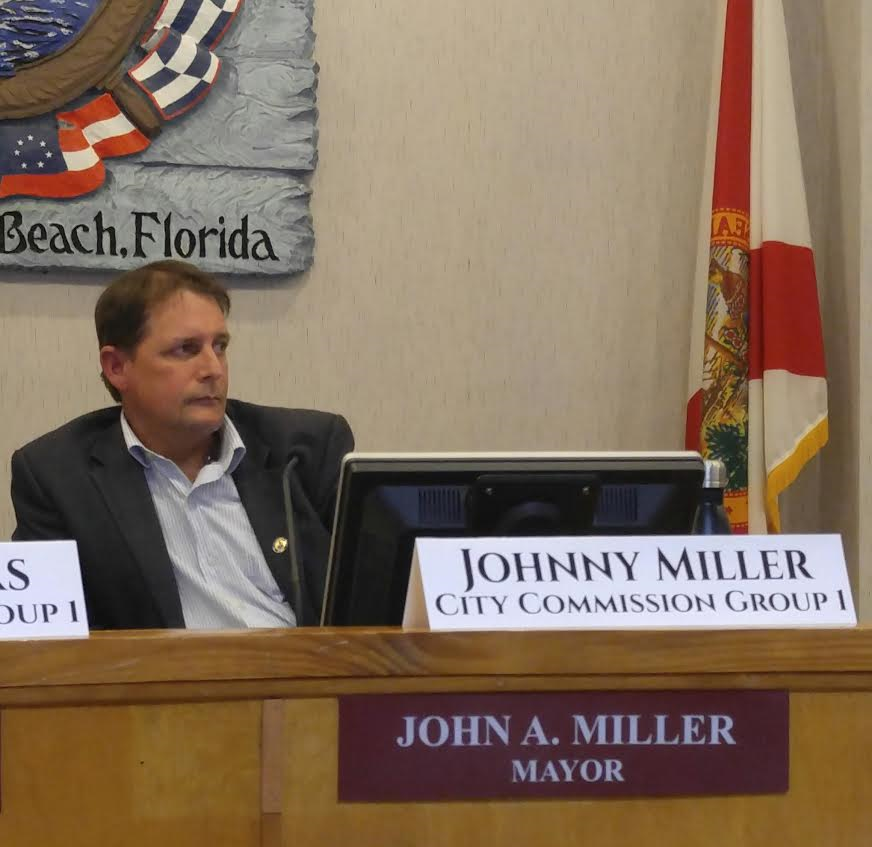 Indeed.
Miller may be well-advised to bring his chief of staff or the like to his next shifts to check identification.
Freedom of speech
Lake City usually doesn't make this roundup. But a recent traffic stop over an illicit bumper sticker was too good to leave out.
The Lake City Reporter described a Sunday afternoon traffic stop that turned into an obscenity charge.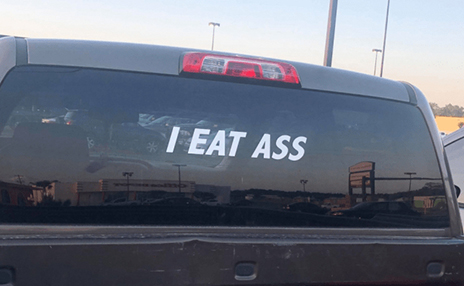 A profane bumper sticker led the apprehending officer to point out Florida Statute 847.011, which deals with possession and distribution of obscene material.
The eventual arrestee, Dillon Shane Webb, continued to argue with the officer, refusing to modify the sticker's content, and ended up going to jail.
Webb faces two misdemeanor charges.
JTA recognized for regional excellence
Jacksonville Transportation Authority, along with the Northeast Florida Regional Council, has won the 2019 Excellence in Regional Transportation Award from the National Association of Development Organizations (NADO).
Joining JTA were other regional organizations: including the Baker County Council on Aging, Clay County Planning Department, Florida Department of Transportation, Nassau County Council on Aging and Nassau Transit, Northeast Florida Regional Council, North Florida Transportation Planning Organization, Ride Solution (Putnam County), St. Johns County Council on Aging and St. Johns County Planning Department,
NADO is a Washington, D.C.-based organization that identifies regional mobility solutions, expanding the availability and accessibility of transportation in the region.
"The Excellence in Regional Transportation Awards highlight the important results of programs and projects like Northeast Florida Regional Transit Working Group," said NADO President Scott Koons. "Such initiatives are central to fostering quality of place, facilitating economic vitality, and improving mobility in our nation's communities by promoting effective transportation planning and networks."
"This award is the result of hard work and partnership among multiple agencies," said JTA CEO Nathaniel Ford Sr., "which focus their time, energy and resources to make the region a better place. This is an honor for JTA and our partners who work tirelessly to address North Florida's mobility needs," said Ford.
NADO's Excellence in Regional Transportation Awards showcase organizations for noteworthy projects and practices in rural and small metropolitan transportation planning, program delivery, and special initiatives.
Jags face tough odds
Just two weeks after the NFL draft, Las Vegas is taking bets on who will make it to the Super Bowl. The Westgate Las Vegas Superbook has released their odds on which teams will win the six divisions and the two conferences to reach the big game next February.
After finishing last in the AFC South last season, the odds have the Jaguars moving up one spot to third this year. Oddsmakers made the Indianapolis Colts the favorites to win the division followed by the Houston Texans with the Jaguars coming at 5-1 to win the division.
The Tennessee Titans are tagged to finish fourth in the division.
Jacksonville is given 30-1 odds to win the AFC and 60-1 to win the Super Bowl. The AFC co-favorites are the Kansas City Chiefs and New England Patriots.
The Jaguars, under Coach Doug Marrone, are in a division where the other three members made the playoffs last year. This came just one year after Jacksonville was only five minutes away from making the Super Bowl.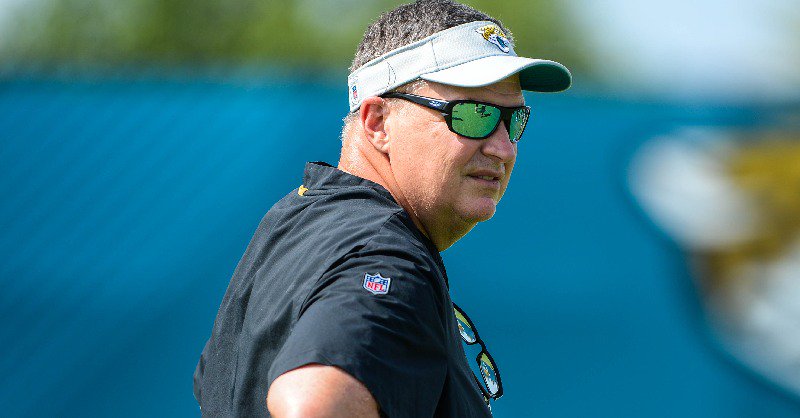 Beating the odds will not be easy, mainly because their schedule is demanding. The Jags' 2019 opponents had a 136-120 record for a .531 winning percentage, the third-toughest schedule among all NFL teams.
The only two teams with more difficult schedules are the Oakland Raiders and Denver Broncos. Division foes Houston, Indianapolis, and Tennessee have the fourth, seventh and ninth-toughest, respectively.