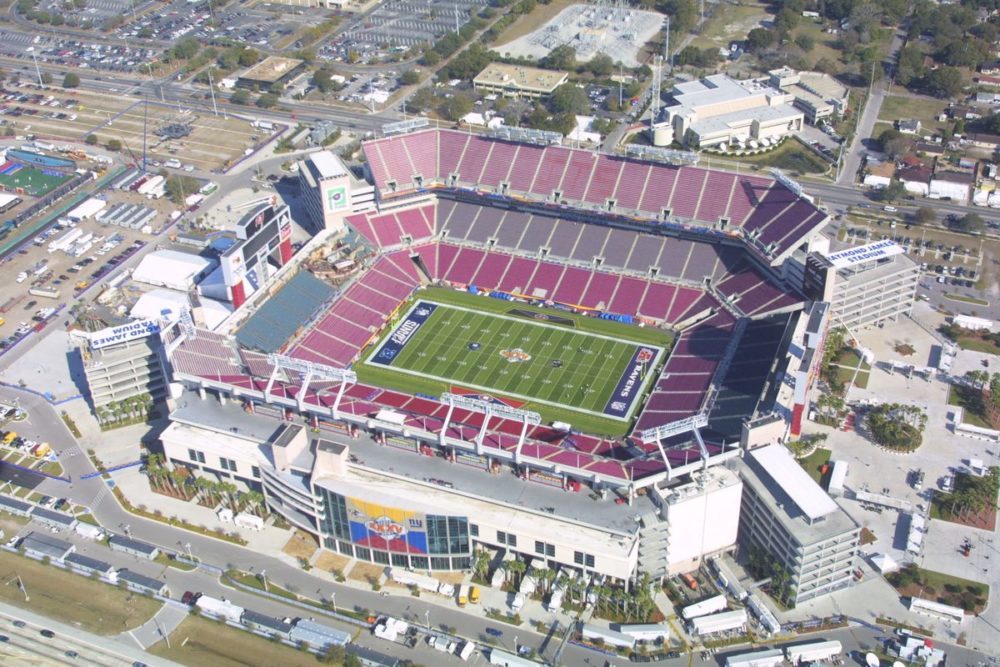 "We are very concerned about the upcoming Super Bowl."
On Friday afternoon, Attorney General Ashley Moody's Statewide Council on Human Trafficking convened in Jacksonville.
The approach — as ever — is multidisciplinary, with stakeholders on many fronts, from the executive branch and the Legislature to private sector partners.
Friday's meeting saw considerable focus on events likely to be a hotbed of human trafficking arrests — upcoming Super Bowls in Miami and Tampa, as well as a Wrestlemania in Tampa.
A 2019 sting in Atlanta at its Super Bowl swept up 169 traffickers.
After the meeting, Moody told Florida Politics that her office would have a role in "multi-jurisdictional cases."
"I will be participating," Moody said, along with specialists already in-house.
Pasco County Sheriff Chris Nocco, heading up the group's subcommittee on criminal justice, noted that law enforcement officers will work together to help Miami-Dade get ready for the Super Bowl.
Major events like that are human trafficking hubs.
Nocco noted that some police officers are reluctant to become human trafficking specialists, but added the confluence between organized drug gangs and human trafficking.
Intelligence and information sharing is also key. But public resources alone won't turn the tide against this practice.
With the Super Bowl headed again to Florida, Uber (a strategic partner) rolled out a driver education campaign for the 2020 event in Miami.
Uber public policy manager Stephanie Smith noted that the company will host training sessions on how to identify trafficking victims and scenarios, building on previous success in Florida and elsewhere.
In Atlanta, an in-person driver training "sold out within an hour," with a waiting list.
Cooperating with state authorities and the NFL planning committee, the goal is to ramp up more of these trainings, including in languages like Spanish and Creole.
Moody said that Uber partnership was another way of stopping human trafficking.
"Training drivers to recognize human trafficking … training hotel workers," Moody said, is a huge part of the strategy, especially in Florida, a tourism nexus.
Beyond Super Bowl worries, one speaker noted that Tampa's Wrestlemania in 2020 will be another potential nexus. And another suggested that the Daytona 500 and Bike Week were loci of potential trafficking.
Big events. And a big problem, but with solutions being rolled out, including major legislation that cleared the House and Senate.
"The human trafficking bill that passed both chambers is an example of why you don't quit until the end of Session," Moody said.
Moody said that signage will help.
"Most of the calls that come in are from victims," the AG said in a post-event gaggle. "Anytime we can get signs up … that's going to help."
"We are very concerned about the upcoming Super Bowl," added Lt. Gov. Jeanette Nunez, suggesting that the legislation will be one more tool in the toolbox.
Rep. Heather Fitzenhagen, the sponsor of the legislation, noted that the bill included a database of sex traffickers, new regulations for massage parlors, training for law enforcement, and direct support for survivors via DCF.
"Recognizing the symptoms is one of the first ways we can combat human trafficking," Moody said. "Anything we can do to train workers to spot this is going to help."