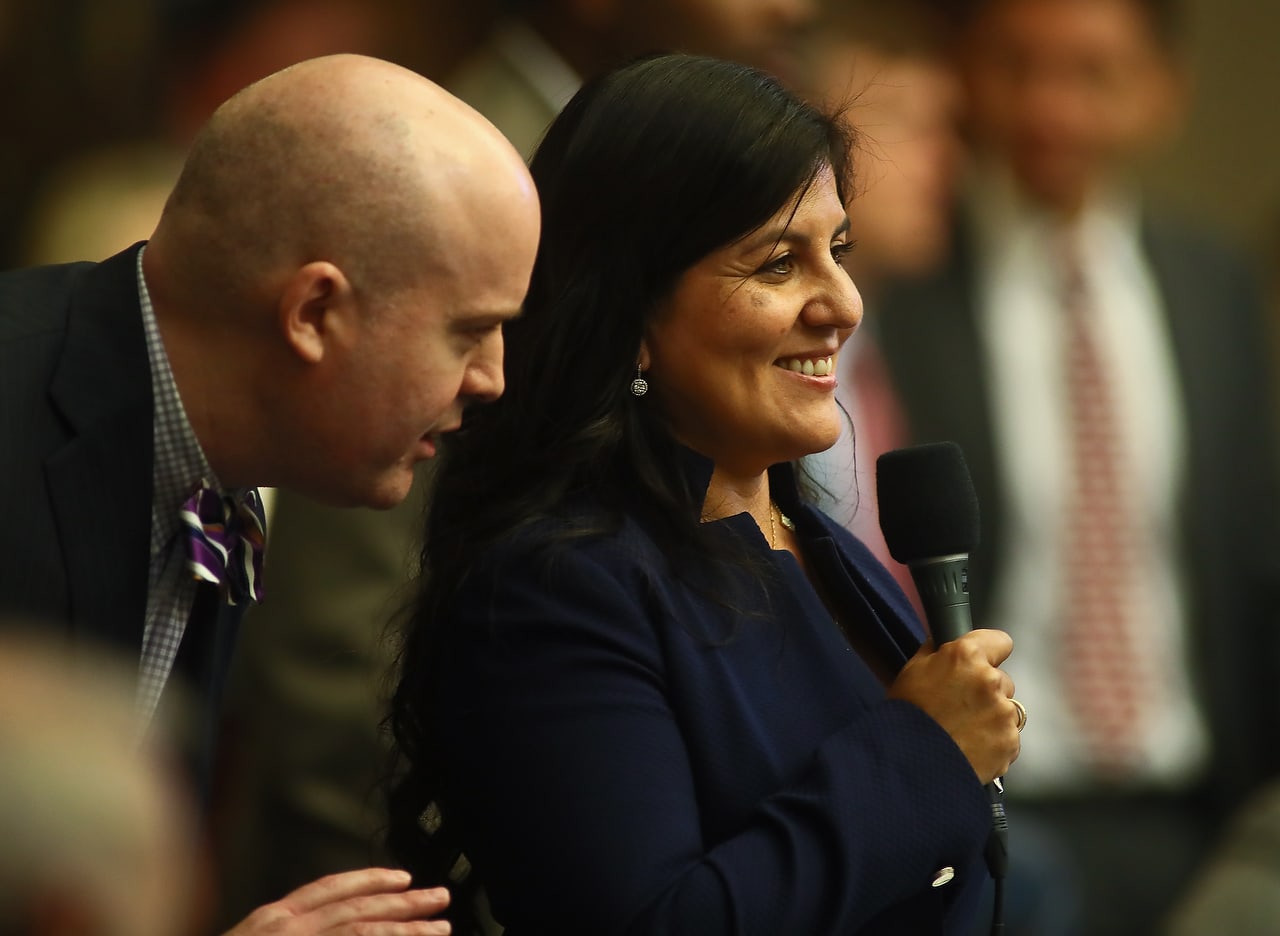 "We still have a lot of unfinished business."
GOP state Rep. Jackie Toledo denies rumors that she will leave her House District 60 seat in favor of running for Hillsborough County Commission.
La Gaceta publisher Patrick Manteiga wrote last week about rumors he heard that Republicans were trying to convince Toledo to run for Hillsborough County Commissioner Sandra Murman's District 1 seat so that Murman, in turn, could run for Toledo's House seat.
Toledo said she has no plans of doing that: "I am proud to have led the efforts during the recently completed session to make our roads safer and pass a distracted driving bill that will save lives.  
"I'm also pleased my bill allowing micro-mobility technologies like electric scooters passed and I was able to help secure more than $12 million in state funding to complete USF's downtown medical school," Toledo added. "But we still have a lot of unfinished business."
Toledo said she's looking forward to continuing her work "looking out for all Floridians and helping make their lives better." She's also planning a campaign kickoff event for House District 60 next month.

Murman is already raising money to run for the Hillsborough County Clerk of Court job incumbent Pat Frank is leaving next year, but Mantiega wrote "no one believes she will run for the seat."
Murman was not immediately available for comment, but she's already banked nearly $200,000 to run for Clerk. That would be a hefty haul for someone not planning to stay in the race.
She will face some tough competition though. Murman's Hillsborough County Commission colleague Les Miller is also running for Clerk and he's doing so with Frank's endorsement.
Former Hillsborough County Commissioner Kevin Beckner who ran unsuccessfully against Frank in 2016 is also rumored to give it another go. Hillsborough County School Board member Cindy Stuart is also a potential candidate.
Based on Manteiga's "as we heard it" piece, Toledo's decision to stay put is probably wise. He speculated Murman's District 1 "is likely to lean Democrat" in the 2020 election.
According to the Hillsborough County Supervisor of Elections, District 1 favors Republicans over Democrats about 63,000 to 40,000 voters. However, there are 36,000 voters with no party affiliation, which could sway in Democrat's favor in the era of Trump.
The District includes South Tampa, Westshore, southwest Hillsborough, Town 'N' Country and Westchase.