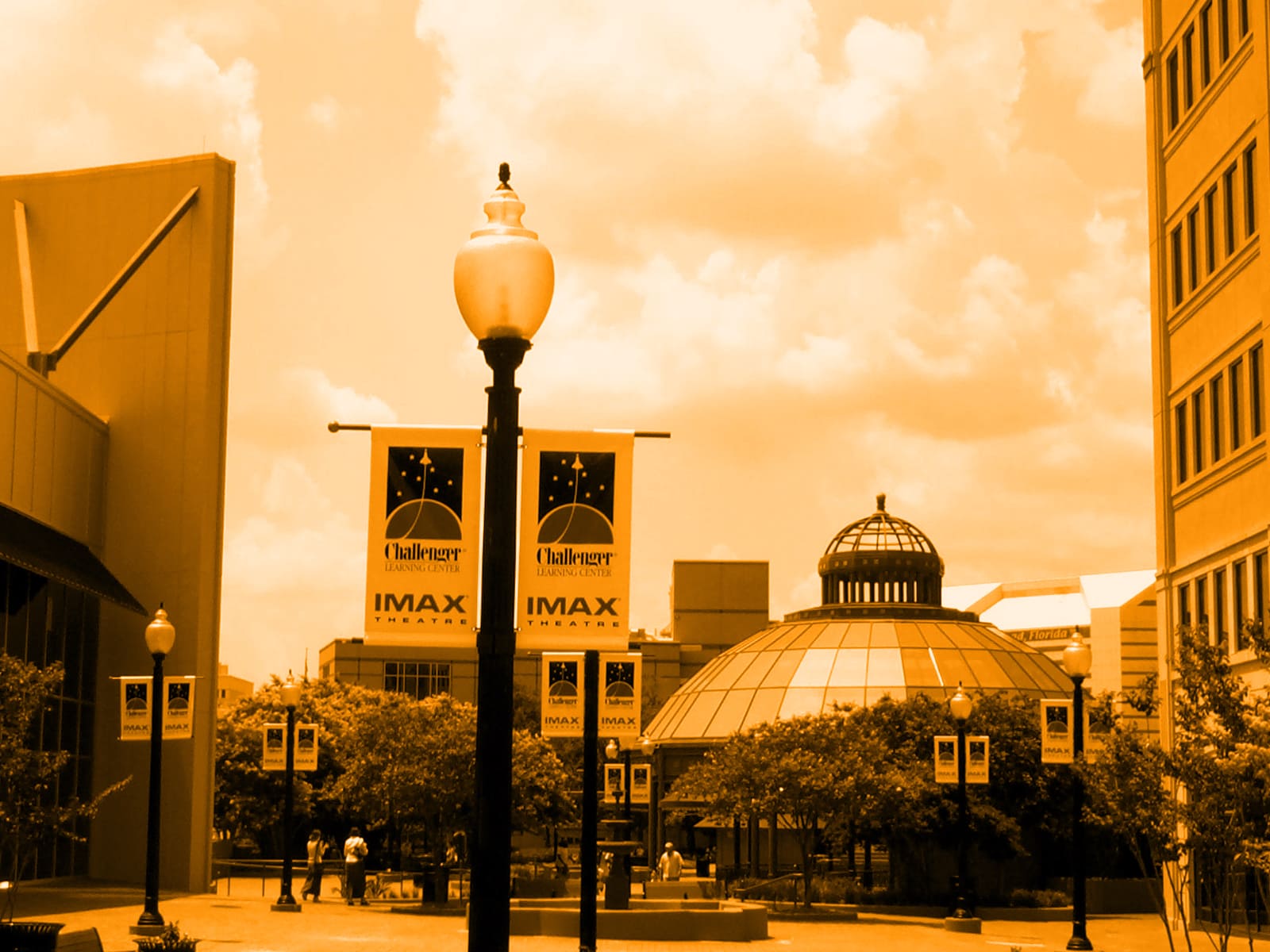 All the news that fits, and more: Your first look at Sunshine State politics and policy news.
If the primary election were today, Joe Biden would carry the Sunshine State in a landslide.
A new poll out of FAU found the former veep with 39 percent support in the crowded field of Democrats looking to knock off President Donald Trump.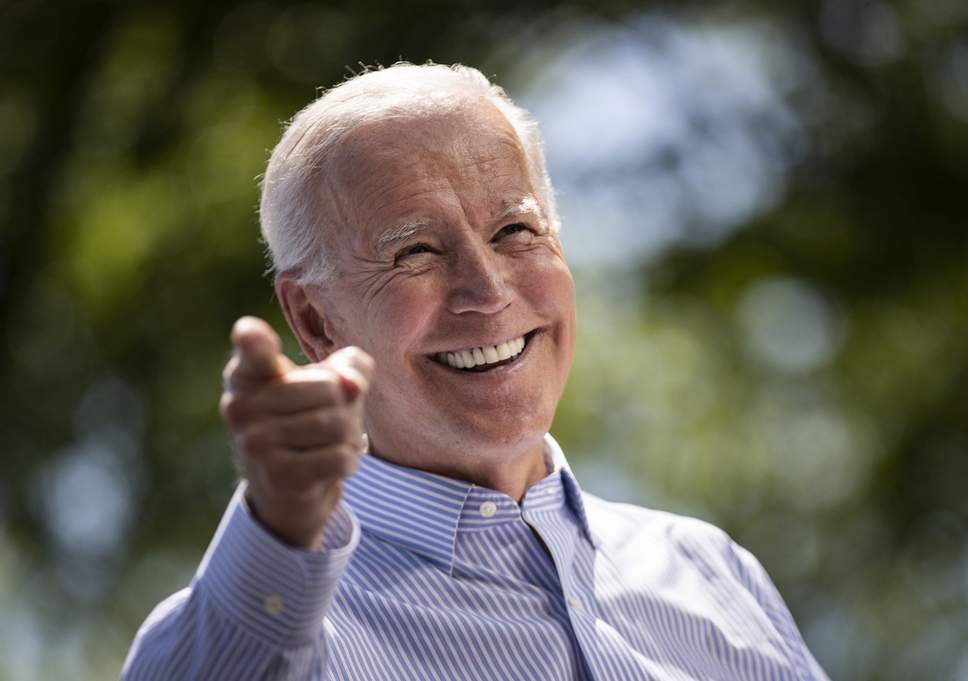 No one else is close — U.S. Sens. Bernie Sanders and Elizabeth Warren are locked at 12 percent, followed by Pete Buttigieg at 9 percent.
Same goes for a hypothetical GOP primary. If Marco Rubio or former Ohio Gov. John Kasich gave it another go, neither would claw their way out of single digits.
There's still plenty of time for the competition to catch up, but if Florida gets the septuagenarian scrum it wants on Election Day, it's anyone's guess who'll come out on top.
Trump's popularity among Florida voters has ratcheted up to 47 percent, putting him above water by three points. FAU also found Biden does well across the board, and particularly so among moderate Dems.
If it's Trump vs. Biden at the top of the ticket, Floridians are split 50-50 on who'll get their vote.
Then again, that's nothing new.
"Joe Henderson: New Florida poll good news for Trump, warning for Dems" via Florida Politics — That poll from Florida Atlantic University shows Trump has pulled ahead of every Democrat presidential candidate except Biden in our state. The two of them are essentially even. Couple that with some composite numbers on FiveThirtyEight.com. They show the President's approval ticking up — still underwater, but nationally 3 points higher than in February. This is after Trump changing his mind (shocking!) about releasing the unredacted version of the Robert Mueller report. It's also after Democrats have been ramping up impeachment talk. While Democrats scream about impeachment, people are too busy making a living to listen. The new poll is really saying that for Trump, Florida could be the tip of the sword.
— SITUATIONAL AWARENESS —
—@RealDonaldTrump: Much of the Wall being built at the Southern Border is a complete demolition and rebuilding of old and worthless barriers with a brand-new Wall and footings. Problem is, the Haters say that is not a new Wall, but rather a renovation. Wrong, and we must build where most needed
—@RepDMP: I am an immigrant, not an extraterrestrial. No one who comes here to work and contribute to our nation should be treated with disrespect.
—@RepTedDeutch: President Trump's blockade of subpoenas is unprecedented. Trump just lost in the courts for the second time this week. This isn't a food fight between two branches. It's the President going completely outside the bounds of our constitutional system of checks and balances.
—@Helenaguirrefer: @GovRonDeSantis signed a bill that allows local school boards the option to expand school security. This person was not authorized by the school to carry a firearm much less leave it exposed to students. She violated the law and should not be allowed near a school.
Tweet, tweet:
🤔
Top of Cabinet meeting agenda: This is a Cabinet meeting.
Bottom of Cabinet meeting agenda: This is not a Cabinet meeting. pic.twitter.com/Laqb5RmstF

— Gray Rohrer (@GrayRohrer) May 22, 2019
—@Daniel_Sweeny: The list of lobbyists represents most of the heavy hitters too — you've got lobbyists from GrayRobinson, Capital City Consulting, Greenberg Traurig, Becker, etc., etc.
—@FLSecofState: Today I spoke to Supervisors of Elections about working together to enhance election security in #Florida. My number one priority is a safe, secure and accurate election in 2020 and the protection of voter information.
Tweet, tweet:
Great to see @NelsonForSenate honored with the Lifetime Achievement Award by the
@GLBTOrlando Center! Thank you for your leadership and commitment to EQUALITY! 🏳️‍🌈 pic.twitter.com/vS8jSf21oD

— Rep. Carlos G Smith (@CarlosGSmith) May 22, 2019
Tweet, tweet:
Thank you great friend and former Florida House speaker @DeanCannon for being here in @BrowardCounty with the @GRLobby Team to give us a legislative update on the 2019 session. #FLHD93 appreciates your service and look forward to more success in 2020. pic.twitter.com/IeX1Tz4yLF

— Chip LaMarca❗️ (@ChipLaMarca) May 22, 2019
— DAYS UNTIL —
Memorial Day — 4; Florida Democratic Leadership Blue conference and fundraiser — 15; U.S. Open begins — 20; Father's Day — 24; Florida Chamber Learners to Earners Workforce Summit begins — 26; First Democratic presidential debates in Miami — 34; Independence Day — 42; Second Democratic presidential debates in Detroit — 68; Florida Gators opens vs. Miami football — 93; St. Petersburg primary election — 96; USF open vs. Wisconsin Badgers football — 99; UCF Golden Knights open vs. Florida A&M football — 100; FSU Seminoles open vs. Boise State football — 100; Labor Day — 102; "Joker" opens — 134; Florida Chamber Future of Florida Forum begins — 158; Scott Maddox trial begins — 165; 2019 General Election — 166; 3rd Annual Florida Internet and Television FITCon starts — 168; Iowa Caucuses — 256; New Hampshire Primaries — 264; Florida's presidential primary — 299; 2020 General Election — 530.
— TOP STORY —
"Election fraud? Florida won't pledge to look for voters registered in multiple states" via Gary Fineout of POLITICO — A top state election official who works for DeSantis told local election supervisors that it wasn't clear when — or if — the state would become the largest member of the Electronic Registration Information Center, which currently includes 25 states and the District of Columbia. Member states exchange voting information and look for duplicate registrations. The state's reluctance to act has angered election supervisors who say they regularly get accosted by residents. "Voter fraud being on the minds of many, it's very frustrating to us to not have access to that tool," Pinellas County Supervisor of Elections Deborah Clark said. "I'm really sorry to see the state take a pass on this year after year."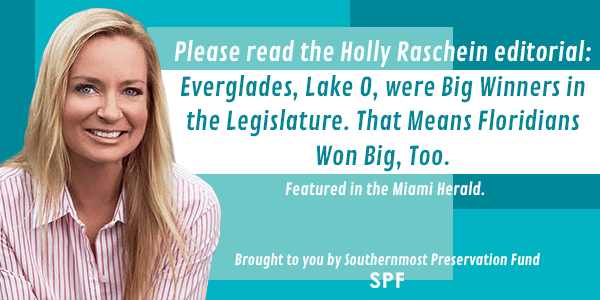 — THE ADMINISTRATION —
"Ron DeSantis prompts election security check after news of Russian breaches" via Danny McAuliffe of Florida Politics — DeSantis prompted the Department of State to evaluate election security just more than a week after the FBI disclosed to state officials that Russian hackers successfully breached two counties' election data ahead of the 2016 election. "In light of recent information that two Florida counties experienced breaches into their elections networks in 2016, the Governor wants to ensure Florida's election infrastructure at the state and local level is protected," said a news release from DeSantis' office. The order directs Florida's Chief Election Officer and Secretary of State Laurel Lee to make the review a top priority and "identify and address any vulnerabilities."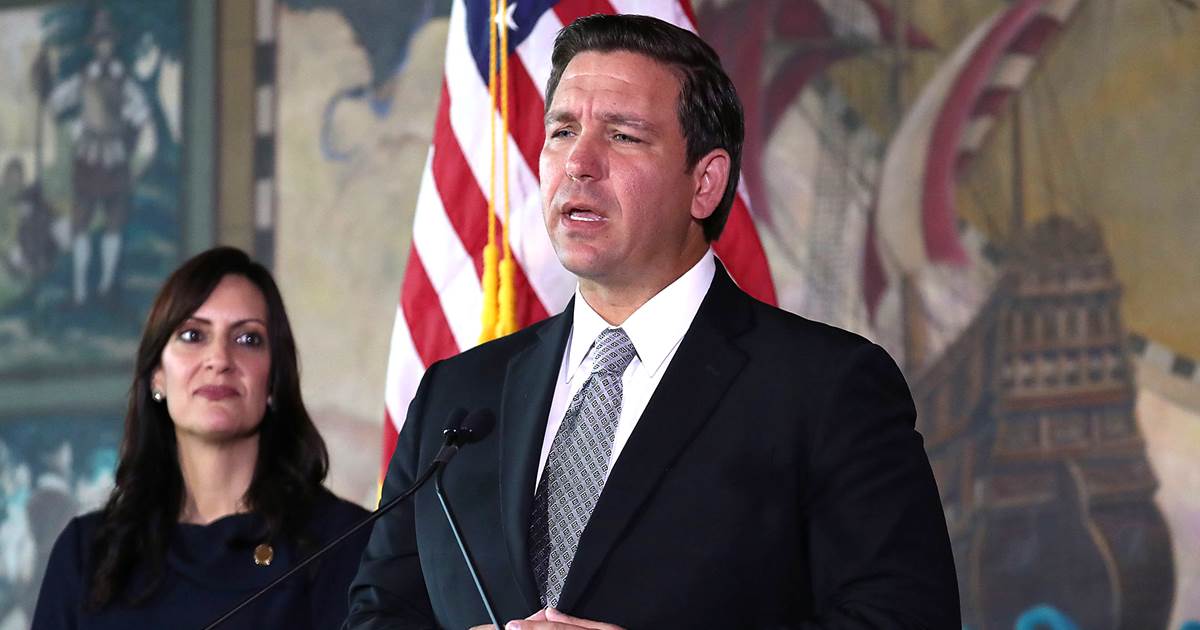 "DeSantis wants no 'boots on the ground' in Venezuela" via A.G. Gancarski of Florida Politics — Florida's current Governor broke with Sen. Rick Scott Wednesday, with questions whether the United States should take an activist role in Venezuela. It's a fight for the people of Venezuela. I'm happy to provide U.S. support to do what we can, but the idea that you're going to have U.S. boots on the ground, I think is something that probably isn't the wise course of action now." DeSantis also said he "thought that this was going to be resolved by now. It hasn't. It's been frustrating."
"Crew of nearly 100 to join DeSantis to Israel, with sparse Cabinet meeting set" via Gray Rohrer of the Orlando Sentinel — The list of participants in the weeklong trip, includes elected officials, state workers, business executives, professors and religious officials, according to a release from DeSantis' office. DeSantis and Cabinet members will be joined by GOP legislative leaders like state Sen. Wilton Simpson and Rep. Chris Sprowls, as well as Democratic lawmakers from Broward County like Reps. Joe Geller and Sen. Lauren Book. The trip will include business development meetings with Israeli companies, but DeSantis has said it will include an official Cabinet meeting as well. Open government advocates have questioned how it could be in compliance with open meetings laws since it is taking place in a foreign country.
"Developers, insurance interests, hedge fund, and more funnel cash to DeSantis political committee" via Michael Moline of Florida Phoenix — DeSantis' political committee has collected $420,000 since the first of the year, including $135,000 in April, drawing upon donations from developers, insurance interests, and former House Speaker Will Weatherford's hedge fund. Records show that Weatherford Partners LLC, or Weatherford Capital, kicked in $10,000 on April 16 to Friends of Ron DeSantis. Weatherford runs the fund from Tampa with his two brothers, Sam and Drew. American Bankers Insurance Co., which operates as Assurant, contributed $35,000. The most significant donation in February came from Comprehensive Health Management of Tampa, which performs back-office services for insurance companies, at $50,000. Florida Blue was one of four entities that gave $25,000 that month.
"Florida education commissioner suggests takeover authority for long-struggling schools" via Jeffrey Solochek of the Tampa Bay Times — Florida school districts that fail to follow state rules to improve persistently low performing schools might need to face the possibility of state takeover to force new approaches, said education commissioner Richard Corcoran. "We will find ways to hold these districts accountable," Corcoran told the State Board of Education during its meeting at Mort Elementary School in Tampa. That could mean never approving the districts' turnaround plans required in state accountability law, he suggested, or asking lawmakers to grant the Department of Education emergency powers to step in when districts refuse to comply.
"After more than a month of waiting, Florida's next health secretary 'likely' to start in June" via WTXL Tallahassee — Dr. Scott Rivkees will likely start next month as head of the state Health Department and Surgeon General. This comes after more than a month of waiting and wondering what Rivkees status is. The doctor, who currently heads pediatrics at the University of Florida College of Medicine, came under fire for being the subject of a university sexual harassment investigation, shortly after his April nomination. Some wondered if the allegations were the cause of the delay. The Governor's Office is saying, instead, it was Rivkees's need to finish some work at UF.
— POST-SESSION —
"Major insurance bill teed up for DeSantis" via the News Service of Florida — DeSantis received the measure (HB 7065), which would overhaul the insurance practice known as assignment of benefits. After lawmakers approved the bill last month, DeSantis quickly said he would sign it. Assignment of benefits is a decades-old practice that has become controversial in recent years, at least in part because of an increase in residential water-damage claims. In assignment of benefits, or AOB as it is known, property owners in need of repairs sign over benefits to contractors, who ultimately pursue payments from insurance companies. While insurers contend the practice has become riddled with fraud and litigation, plaintiffs' attorneys and other groups say AOB helps make sure claims are properly paid. They accuse insurers of often trying lowball amounts paid for work.
"Budget impact of drug imports, telehealth unclear" via the News Service of Florida — Members of the Revenue Estimating Conference met to evaluate several newly passed pieces of legislation, including bills related to importing prescription drugs from Canada and setting up a regulatory framework for "telehealth." The bills (HB 7073 and HB 7067) deal with fees that would be collected in prescription-drug importation programs and from out-of-state medical providers who use telehealth to deliver services to Florida patients. The economists said permits required for the drug-importation programs could range from $300 to $800 and inspection costs could be between $1,000 and $3,000. But they agreed the impact to the state finances was "indeterminate" because the programs aren't expected to be implemented during the fiscal year 2019-2020 budget.
"Ex-UCF president Dale Whittaker reveals lawmaker told him: 'I don't see a future of UCF with you in it'" via Annie Martin of the Orlando Sentinel — Former UCF President Dale Whittaker, revealing circumstances surrounding his February exodus, told the Orlando Sentinel he was forced out by the chair of a Florida House committee probing the university's improper spending practices. Facing a subpoena from the House Public Integrity and Ethics committee, Whittaker met for an hour with state Rep. Tom Leek in Daytona Beach, where the two talked about the University of Central Florida's future and the beleaguered president's possible resignation.  Whittaker said he told Leek during the meeting at the Ormond Beach Republican's law office that he was committed to fixing the university's problems and wanted to mend fences with the Legislature. "His response was, 'I don't see a future of UCF with you in it,'" Whittaker told the Sentinel in an interview. "And then he said, 'I care about you and your future. We can find a glide path for you to gracefully exit, but you have to commit to resigning now.'" Leek, who was appointed to chair the committee by House Speaker Jose Oliva, R-Miami Lakes, disputed Whittaker's account of the meeting, which was four days before he was going to testify before Leek's committee.
"Loranne Ausley to file bill to rename FSU law building after Sandy D'Alemberte" via Jim Rosica of Florida Politics — Democratic state Rep. Ausley of Tallahassee told Florida Politics she will file legislation for the 2020 Legislative Session to rename Florida State University's law school building after the late Talbot "Sandy" D'Alemberte, who was once its dean. "It would be a great way to honor him," the House District 9 representative said Wednesday. The Florida legal legend died Monday at the age of 85. Among myriad achievements, he was dean of the College of Law from 1984-89 and FSU president from 1994-2003 and was an active law professor till he died.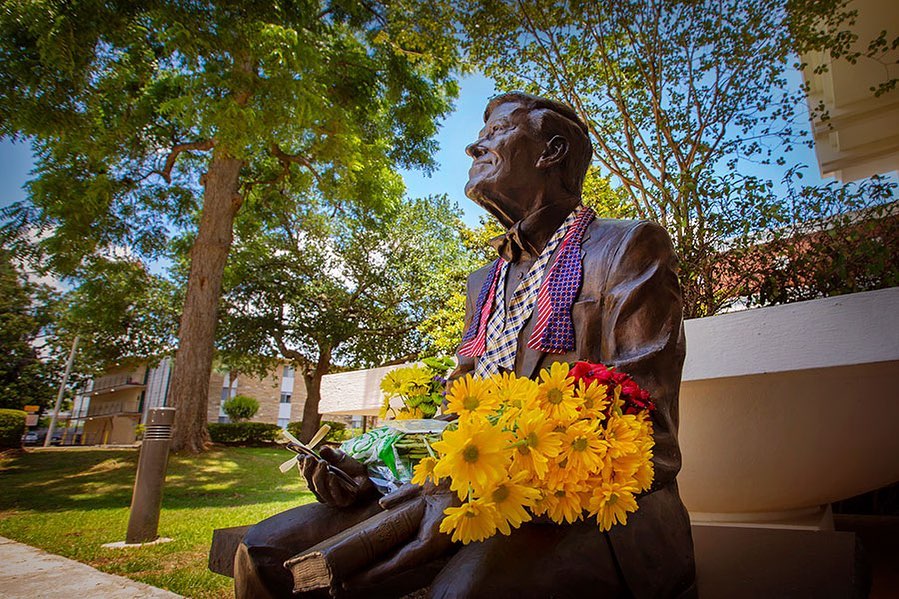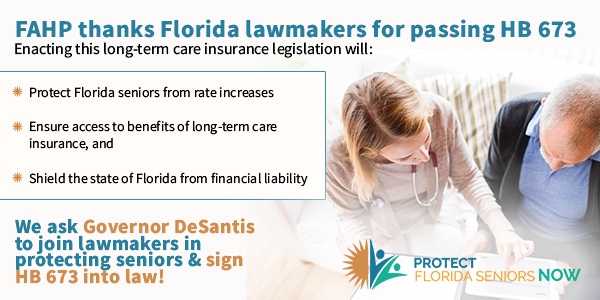 — STATEWIDE —
"Andrew Gillum case going back to ethics panel" via the News Service of Florida — After a settlement was reached last month, the Florida Commission on Ethics is scheduled June 7 to again take up a case involving Gillum. The commission released an agenda for the meeting, which will include numerous cases from across the state. In January, the commission unanimously found probable cause that Gillum, in his former role as Tallahassee Mayor, violated state ethics laws for allegedly accepting gifts from Tallahassee entrepreneur Adam Corey and undercover FBI agents posing as developers. The case involved allegations related to trips to Costa Rica and New York, a boat ride around the Statue of Liberty and a ticket to the Broadway hit, "Hamilton."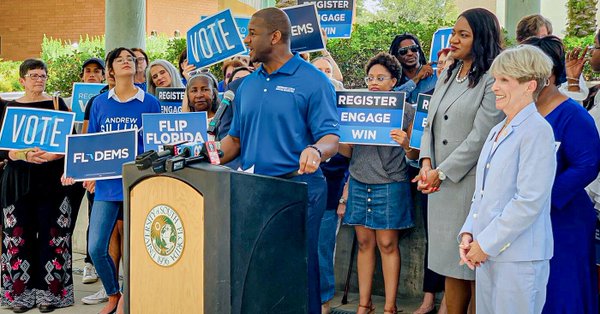 "Convicted serial Killer Bobby Joe Long to be executed" Rachael Thomas of the Fort Myers News-Press — Convicted serial killer Robert Joseph Long is scheduled to die by lethal injection at Florida State Prison after the Florida Supreme Court rejected a motion for a stay of execution. Long, now 65, pleaded guilty to killing eight women in the Tampa Bay area during eight months in 1984. He was sentenced to death in 1985 for the murder of 22-year-old Michelle Denise Simms. He also claimed to have raped at least 40 women. DeSantis signed Long's death warrant April 24. It was the first death warrant DeSantis signed since taking office.
"State inmate linked to R.A. Gray bomb threat, and threats to assassinate federal judges" via Jeff Schweers of the Tallahassee Democrat — Noah Stirn, 24, an inmate at Blackwater River Correctional Facility near Milton, was charged in U.S. District Court in Pensacola with federal interstate threats involving explosives and mailing interstate threats to injure. He was already serving a 10-year, four-month sentence for grand theft auto, witness tampering and witness intimidation with force when the federal charges were filed Monday. The Collier County Sheriff's Office also has lodged a detainer against Stirn for pending charges relating to a false bomb threat. A probable cause affidavit filed by FBI agents in federal court said that Stirn admitted to writing threatening letters to the Secretary of State, the Social Security Administration, and several U.S. courts in Pensacola, Miami, Gainesville, Panama City and Tallahassee.
"Sheriffs sign on to help with immigration enforcement" via Ana Ceballos of News Service of Florida — Since the May 6 launch of an initiative known as the Warrant Service Officer program, 10 local law-enforcement agencies have signed contracts that will soon allow their corrections officers to be certified to perform functions of U.S. Immigration and Customs Enforcement officers, such as serving federal immigration detainers. That brings the total number of local law enforcement agencies participating in federal immigration programs to 15, with officials saying that number will soon tick up. "I was told 37 that have agreed but that maybe have not completed the paperwork yet," said Polk County Sheriff Grady Judd, who is participating.
"Almost all parks open after hurricane damage" via the News Service of Florida — Camping returned to Three Rivers State Park, which was partially reopened last month as repairs continued after damage from Hurricane Michael in October. The reopening of the campground, which sits near the Georgia border along Lake Seminole in Jackson County, leaves Florida Caverns State Park near Marianna as the last of 31 storm-damaged state parks to remain closed. The state Department of Environmental Protection held a ceremony at Three Rivers State Park. "The reopening of the park's campground signifies that we are one step closer to recovering from the impacts of Hurricane Michael," Department of Environmental Protection Secretary Noah Valenstein said in a statement.
The only story that matters — "Florida DMS warns state workers may lose their office plants" via James Call of the Tallahassee Democrat — Boston ferns, peace lilies and palms may be banned from the offices of the Florida Department of Management Services. Workers were recently informed there have been complaints about the negative impacts caused by the flowers, house plants and cactuses they use to decorate their desks and offices. Tom Berger, director of the agency's real estate management division, sent a memo to the department's 800-some employees recently to acknowledge the complaints and to advise that a plant policy is in the works. "DMS is committed to provide cost-efficient, accessible, clean and safe work environments for all," Berger wrote. "However, if safety and/or health concerns arise before policy is fully established, we may ask that plants be removed from the workplace."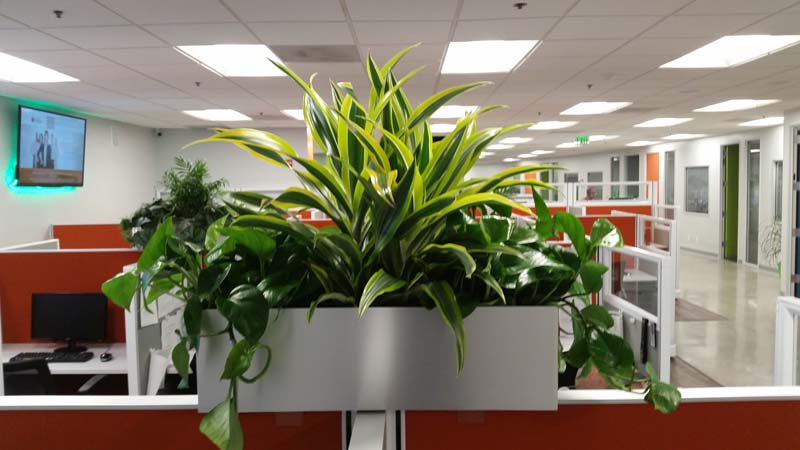 "Boating accidents, deaths down in 2018" via the News Service of Florida — Florida recorded 628 boating accidents in 2018, down 18 percent from a year earlier, according to a new report released by the Florida Fish and Wildlife Conservation Commission. Also, the state had 59 boating-related deaths, down from 67 in 2017. People falling overboard continued to be the leading type of fatal accident, contributing to 18 deaths last year. Drowning was the leading cause of death, accounting for 29 of the 59 deaths. Bekah Nelson of the Fish and Wildlife Conservation Commission said most accidents and injuries could be prevented if boaters pay attention to their surroundings and use basic safety measures, especially as Florida's waterways get busier.
"Flags at half-staff for former state Rep. Bert J. Harris, defender of property rights" via Florida Politics — DeSantis has ordered flags at half-staff for former Rep. Harris of Arcadia, a rancher and citrus farmer. DeSantis directed the U.S. and state flags to be flown at half-staff at the DeSoto County Courthouse in Arcadia, City Hall in Arcadia, and at the Capitol in Tallahassee from sunrise to sunset on Thursday. Harris, a Democrat, died Sunday. He was 99 … Harris is perhaps best known for the law bearing his name, the Bert J. Harris Private Property Rights Protection Act.
— MEDICAID & MATERNAL HEALTH —
A new report from the Georgetown University Center for Children and Families suggests the state's rejection of Medicaid expansion under the Affordable Care Act could be hurting pregnant or postpartum adults.
"The conclusions also took into account previously published research that showed states that expanded Medicaid eligibility had greater declines in infant mortality rates and that Medicaid expansion was associated with lower rates of maternal mortality, reflecting 1.6 fewer maternal deaths per 100,000 women," reports Christine Sexton for The News Service of Florida.
— More: Under the Affordable Care Act, or "Obamacare," states can expand Medicaid eligibility to adults within 138 percent of the federal poverty level, or $17,236 annually. But Florida and six other states with black populations of 15 percent or higher have refused the expansion, the report said. African-American women, according to the report, are three times as likely to die from childbirth complications compared to white women.
— Better than worse: Joan Alker, who leads the Georgetown Center, told The News Service that Florida should not restrict Medicaid eligibility further, something lawmakers have attempted to do.
— One perspective: The News Service sources Sal Nuzzo, a policy director at the free-market-minded James Madison Institute. "He said 'market-centered reforms' are needed, rather than expansion of Medicaid."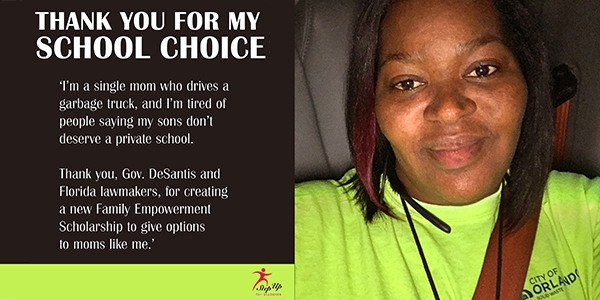 — LOCAL —
"Nate Monroe: What are city leaders learning on annual field trips?" via the Florida Times-Union — In the run-up to the annual field trip Jacksonville's civic, business and political leaders took last year to Denver, ostensibly to learn how to make a great downtown, there was an easy joke about who would be the first to take advantage of legalized recreational marijuana. So, it was a no-brainer these civic champions would heartily and publicly endorse a bill filed recently by a member of the Jacksonville City Council that would decriminalize small amounts of marijuana possession, right? Well, guess again. Councilman Garrett Dennis proposed the decriminalization policy — an often trollish opponent of Mayor Lenny Curry and Council President Aaron Bowman — so the legislation is likely going nowhere regardless of its merit.
"Embattled Clay County sheriff resigns from Orange Park Medical Center board" via Scott Butler of the Florida Times-Union — A day after stepping down from a school's board of directors, Clay County Sheriff Darryl Daniels has done the same with the Orange Park Medical Center while embroiled in the fallout of an extramarital affair. Carrie Turansky, director of public relations and communications for the hospital, could only say he has resigned. She could not say his reasoning or whether he was asked to leave. His photo was already removed from the wall where the board members' pictures are displayed. The St. Johns Classical Academy said Daniels resigned from its board to focus on his family and his job as sheriff.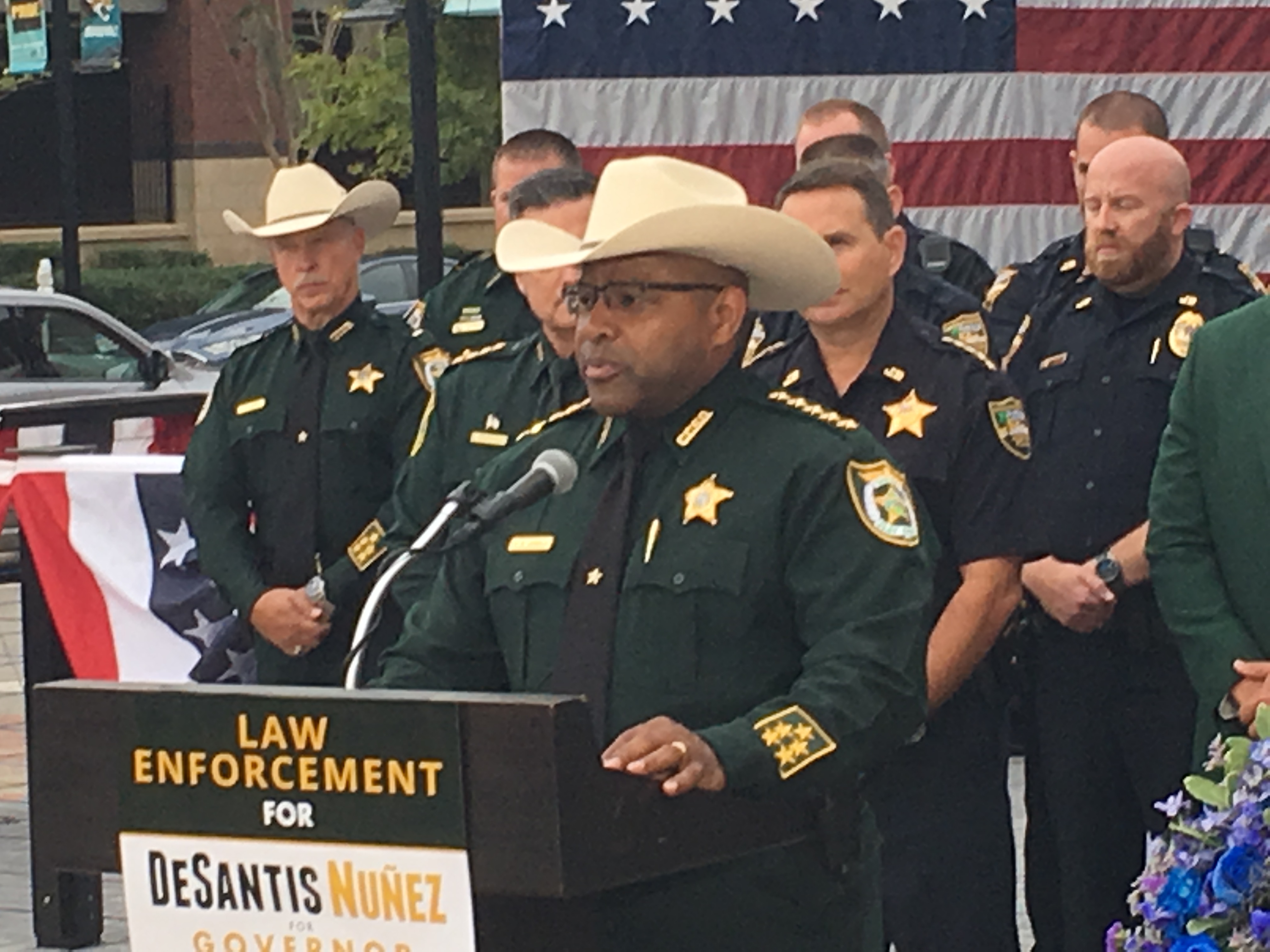 "Fallout from NCAA probation, self-imposed athletics ban ignites firestorm at FAMU" via Rory Sharrock of the Tallahassee Democrat — The NCAA's Division I Committee on Infractions cited the school for failing to monitor its athletics program with "a lack of institutional control" between the 2010-11 and 2016-17 seasons. Specifically, FAMU improperly certified 93 student-athletes on 162 occurrences in 12 sports. A social media firestorm ensued in its wake. Facebook and Twitter erupted with pointed posts from alumni and HBCU fans over the chaotic climate on Wahnish Way. Amid the anger, cynicism and disappointment were waves of encouragement and calls to rise above the fray and unite despite the latest setback. "NOW more than ever is the time to show that we are in a FAMULY!" head football coach Willie Simmons said on Facebook.
"Collier County did state-required voter roll maintenance. Now, voter protection attorney flags 'disproportionate' removal of Democrats" via Mitch Perry of Florida Phoenix — Brandon Peters' primary duty as the new Voter Protection Director for the Florida Democratic Party is to ensure that voters aren't disenfranchised — which is why he says he's concerned about the recent removal of inactive Democratic voters in Collier County. Florida's Supervisors of Elections are required by statute to perform what is called a "list maintenance" of the voter rolls at least once in odd-numbered years. Peters notes that a recent, state-required maintenance purge of all inactive voters by the Collier County Supervisor of Elections ended up with nearly 10 percent of all registered Democratic voters being removed from the voting rolls, but only five percent of registered Republicans.
"Documents detail how Jerry Falwell Jr. went into South Beach venture with 'pool boy'" via Douglas Hanks of the Miami Herald — New court documents offer a peek into how evangelist Falwell Jr. wound up in the South Beach hotel business with a former Fontainebleau Hotel pool attendant The latest twist involves a top aide to the chairwoman of the Miami-Dade County Commission, who is suing Falwell over what he says was a promised share of the hotel business that never materialized. Gordon Bello, legislative director to Chairwoman Audrey Edmonson, said he changed his name from the plaintiff listed in the 2017 suit, Jesus Fernandez Jr. In an affidavit filed this week, Bello said that the name change was "due to an occurrence directly related to the subject matter of this lawsuit."
Fourth medical marijuana dispensary opens in Bonita Springs" via Thaddeus Mast of the Naples Daily News — VidaCann announced its 10th Florida location would be at 26251 U.S. 41 South, Suite 7. The dispensary will be open from 10 a.m. to 7 p.m. and will offer a delivery service. Another three are going through the city's application process. Marijuana flowers, capsules, vaporizers and tinctures — a concentrated liquid dripped under the tongue — are planned for sale at the Bonita Springs site, according to VidaCann. Dosages will range from high concentrations to non-psychoactive strains.
"Justice for the raccoon? Petition launched to disbar lawyer who forced animal off boat" via Janelle Irwin Taylor of Florida Politics — A petition to disbar the Clearwater lawyer who recorded forcing a raccoon off his boat to an almost certain watery death has more than 73,000 signatures so far. A viral video shows Thomas Cope on a boat taunting a raccoon that reportedly had been hiding out. Cope yelled expletives at the animal; it eventually fell off the side of the boat. Cope shouts "so long, sucker." Care2, an online petition site with 50 million followers globally, launched the petition after outrage over Cope's behavior. "Thomas Cope's actions, whether he intended them to result in the raccoon dying or not, constitute an act of animal cruelty and he should face the consequences of his decision," said Care2's Rebecca G.
— THE TRAIL —
"Dianna Liebnitzky files to run in HD 42" via Scott Powers of Florida Politics — She is married to Wayne Liebnitzky, a two-time congressional Republican nominee who is running for the Osceola County Commission. Dianna Liebnitzky is seeking to succeed term-limited Republican state Rep. Mike La Rosa in what is becoming a crowded field. Her chief opponent in the Republican primary is Fred Hawkins of St. Cloud. Her husband is running for Hawkins' seat on the Osceola commission. "Working in the health care industry and witnessing the consistent failure to pass effective legislation to improve our health care system, I believe I had no choice but to run for House District 42," she stated in a news release. "When you're in the business of health care, you're in the business of humanity."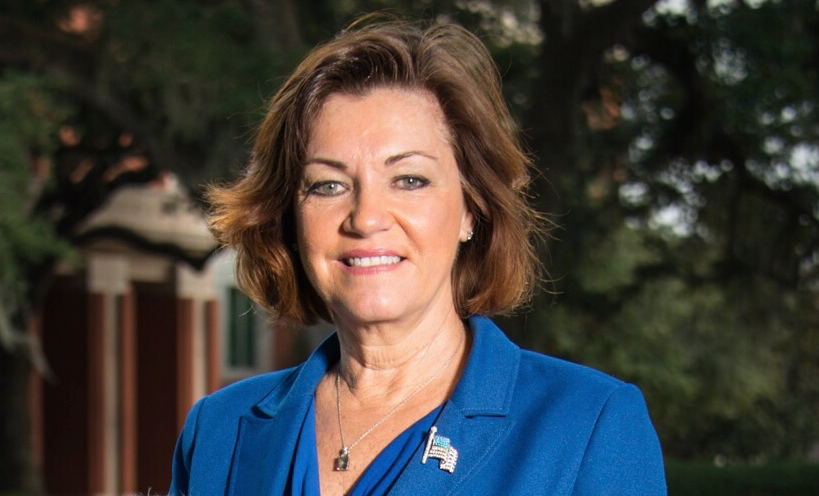 "Donald Trump campaign manager to host Miami Young Republicans reception" via Ryan Nicol of Florida Politics — Brad Parscale, who is serving as the campaign manager for Trump's 2020 campaign, is set to host a May 30 reception of the Miami Young Republicans. That event is no featured on the organization's website. The group describes the event as kicking off its efforts on the 2020 election. The competition for the Democratic nomination is well underway, with more than 20 individuals throwing their hat in the ring for the chance to take on Trump. "We're honored to host Brad Parscale during his only visit to Miami and present one of the most important political events of this election cycle in South Florida," said Armando Ibarra, President of the Miami Young Republicans.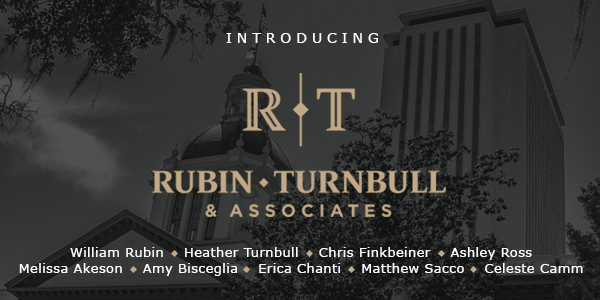 — 2020 —
"Donald Trump campaign and Senate GOP clash over president's pollster" via Alex Isenstadt of POLITICO — A top strategist on Trump's re-election campaign has withdrawn from an effort to unseat North Carolina GOP Sen. Thom Tillis in 2020 — an arrangement that sparked tensions at the highest levels of the Republican Party. Pollster John McLaughlin's work for a Tillis primary challenger had angered leading Senate Republican campaign officials, who said the president's team should be unified in the effort to re-elect both Trump and incumbent Republican senators. The Senate Republican officials argued that a disruptive primary could wreak havoc on the party's prospects in the battleground state and ultimately hurt Republicans up-and-down the ballot, including Trump.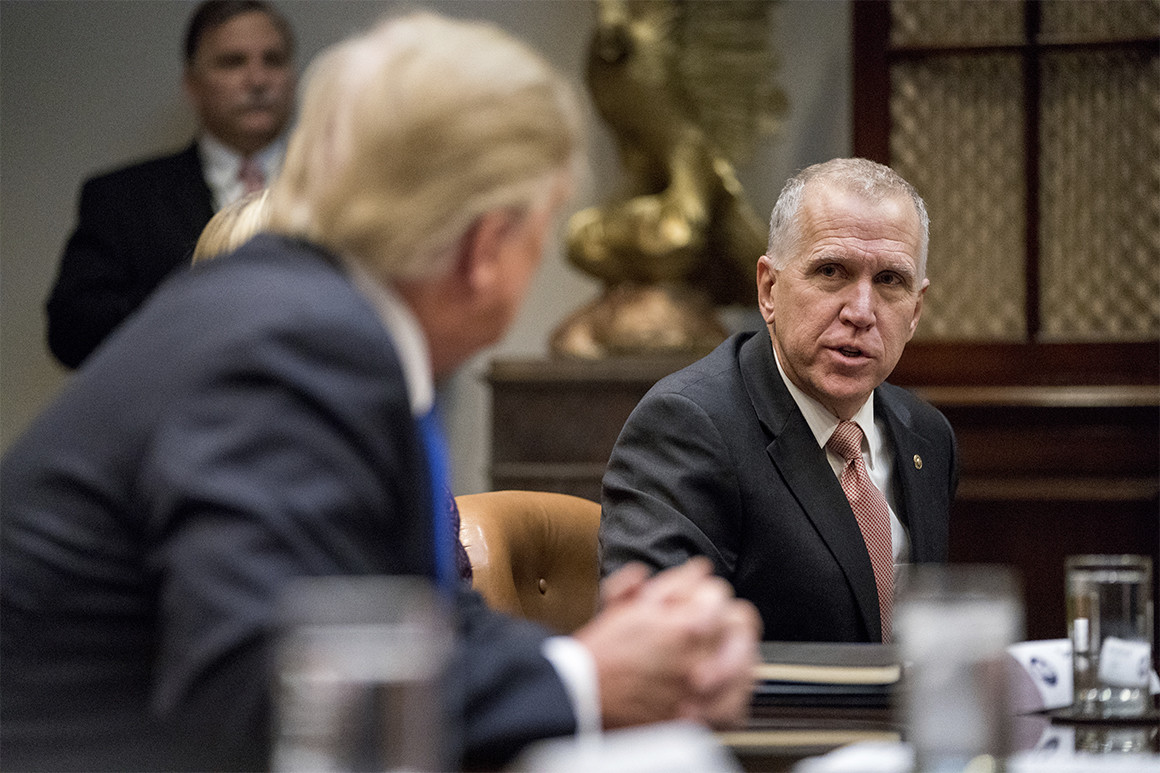 "Joe Biden in Florida: Another four years of Trump will 'end NATO'" via the Miami Herald — Biden warned during a private Coral Gables fundraiser that the greatest threat to the future of America — world peace, even — is currently occupying the White House. Trump's first term will "go down as an aberration, an anomaly. But eight years will fundamentally change the nature of who we are," Biden told a crowd of about 200 who donated to Biden's campaign to see him speak at the Gables Club. "The rest of the world is wondering what's going on," he said. "Eight years of this and I think we'll have a phenomenal dislocation occur around the world. I think you'll see the end of NATO and a whole range of other things that really are the things that maintain peace."
"The Democrats' 100-year flood" via Alexi McCammond of Axios — Experts say the voter turnout could be the highest in a century. According to Michael McDonald, an elections expert at the University of Florida, turnout for the 2020 presidential election could be as high as 67 percent — the highest it's been since at least 1916. If that happens, Trump will have a tougher fight for a second term. He's driving turnout among those most unhappy with him (younger voters and people of color) even when he's not on the ballot. And Trump voters aren't a growing demographic group. The share of whites with less than a 4-year degree — Trump's constituency — dropped by 3 percent from 2014 to 2018.
"South Florida's Wayne Messam appears in presidential poll. But almost nobody knows who he is." via Anthony Man of the South Florida Sun-Sentinel — The good news for presidential candidate Messam is that he was included in a nationwide Quinnipiac University Poll. The bad news is that the overwhelming majority of people polled haven't heard anything about the Miramar Mayor, at least not enough to form an opinion. The poll found that 3 percent of registered voters surveyed had a favorable impression of Messam and 8 percent had an unfavorable view. But 88 percent said they hadn't heard enough about him to offer an opinion. He fared a little bit better among Democrats: 7 percent favorable, 4 percent unfavorable, and 88 percent hadn't heard enough about him.
— D.C. MATTERS —
"Stephanie Murphy acknowledges path to impeachment inquiry" via Scott Powers of Florida Politics — U.S. Rep. Murphy, one of the most reluctant Democrats to consider impeachment of Trump or members of his team, indicated there could be a path to that prospect, with a letter she posted to constituents suggesting that if Trump defies final court orders, an impeachment inquiry would be warranted. Meanwhile, U.S. Rep. Val Demings of Orlando, whose district neighbors Murphy's, went much further, saying Wednesday, "I just think we are at the point of opening impeachment proceedings."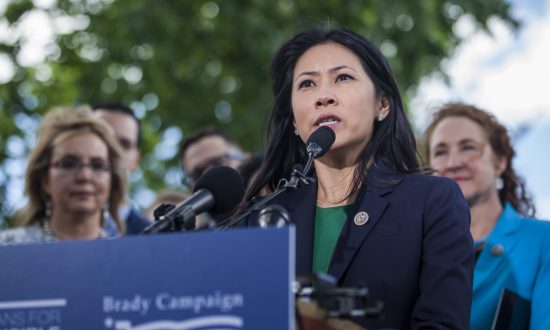 "Nikki Fried to Trump: Trade war hurts Florida timber" via Danny McAuliffe of Florida Politics — Fried requested Trump work to remove Chinese tariffs on timber products and exclude the commodity from future trade actions. "U.S. timber producers are suffering significant business losses due to China's retaliatory tariffs and the escalating trade war — and Florida's producers are no exception," Fried wrote in a letter to Trump. Fried partially attributed a 66 percent decline in Florida timber exports to China this year to Trump's trade threats and actions.
"Washington watchdogs call out leadership PACs for campaign finance abuse" via Noah Pransky for Florida Politics — The "All Expenses Still Paid" report details how members of Congress routinely use leadership PACs to spend hundreds of thousands of dollars a year on private jets, golf, expensive meals, and luxury hotel accommodations instead of their intended use, supporting political allies. The report was co-authored by nonpartisan political reform groups Issue One and the Campaign Legal Center (CLC). The report identified leadership PACs that spent, in just the final three months of 2018: $113,236 at a five-star resort in Georgia, $82,408 for private jets, and $10,750 at a Mardi Gras celebration; all while donations to other candidates appeared to take a back seat.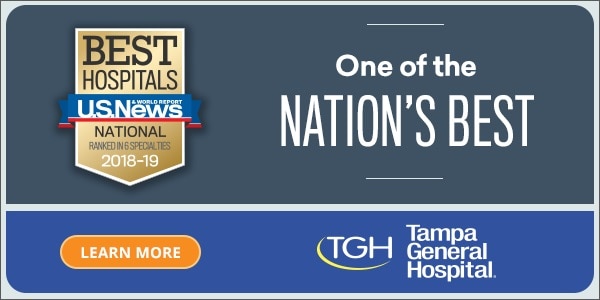 — OPINIONS —
"DeSantis should veto yet another irresponsible raid of affordable housing funds" via the Palm Beach Post editorial board — He should use his line-item veto power to reject the Legislature's plan to sweep another $125 million from the Sadowski Trust Funds, a (supposedly) dedicated pool of money created from a real estate documentary stamp tax for state and local affordable housing programs. In his budget proposal, he showed that he recognized the dire lack of affordable housing for low-wage families and, increasingly, middle-class families in Florida. During the 2019 legislative session, the Senate agreed, and rightly backed an initial spending plan that left affordable housing dollars untouched. The House, not so much. Members said the money — an estimated $338 million — should go only to the Panhandle, still recovering from Hurricane Michael.
"On plastic straw bans at least, Florida cities: 1, Tallahassee Big Footers: 0" via Sue Carlton of the Tampa Bay Times — Just as Tallahassee lawmakers were enjoying their tradition of trying to strip control from Florida cities, DeSantis vetoed a bill that would have forbidden local governments from banning plastic straws for the next five years. The lipstick on this pig of a bill was so ridiculous it's a wonder anyone supporting it could keep a straight face. During those five years when no local government could stop restaurants from handing out plastic straws — no matter how enthusiastically the locals supported it — there would be a study of such ordinances. That study would be reported back to lawmakers. Who would, you know, get back to us real soon. At least on this one, progress and local control won the day.
"How to honor a great Floridian: Sandy D'Alemberte" via the South Florida Sun-Sentinel editorial board — The many things he did for his fellow citizens and the battles he won wouldn't fit on a tombstone. They would take up an entire wall. But if he were to be eulogized in a single phrase, it would be what his widow and law partner, Patsy Palmer, said: "He loved the rule of law." That makes his death so poignant now. The rule of law is under assault near and far. What set him above and apart from other accomplished people was his relentless passion for causes in the public interest — most of them undertaken without fee. We said at the outset that it would take an entire wall to memorialize D'Alemberte properly. There happens, however, to be one where just a few words would do. It's the outside wall of the building housing the FSU College of Law. It should bear his name.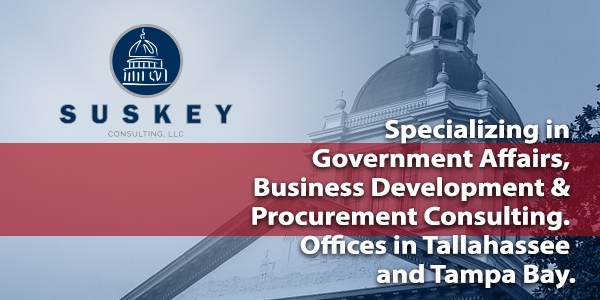 — MOVEMENTS —
"Tony Carvajal kicks off Florida Chamber Foundation prosperity summit" via Ryan Nicol of Florida Politics — Carvajal says he wants to find a way to get poor families out of poverty within a generation. That's the lofty goal Carvajal led with as the Florida Chamber Foundation kicked off its 2019 Summit on Prosperity and Economic Opportunity. The event is being held in West Palm Beach at the Palm Beach Convention Center. Carvajal serves as the group's Executive Vice President. The Foundation serves as the research organization for the Florida Chamber of Commerce. "This is a conversation about having opportunities and not having them foreclosed simply because of where you live, what you look like, what your family did before you," Carvajal said. "This is about the path forward."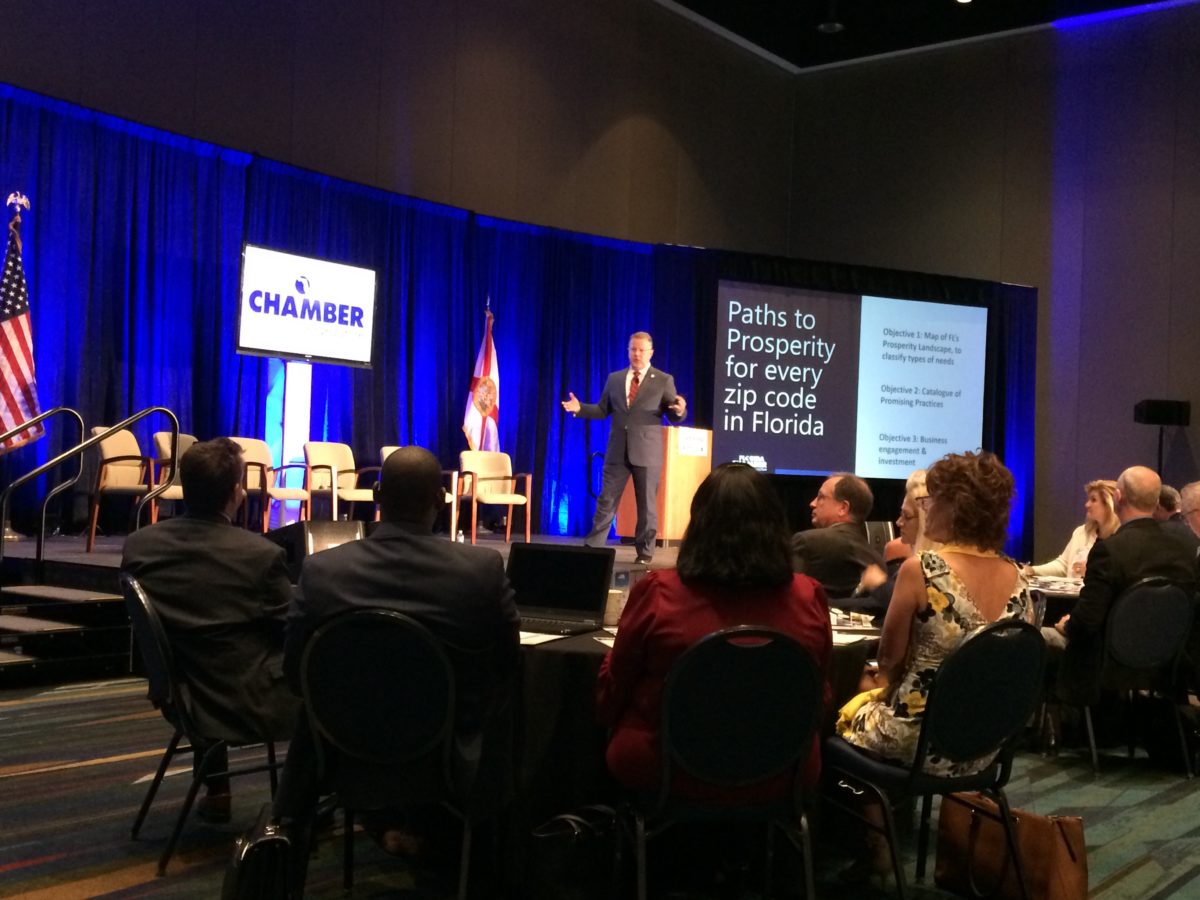 "Prosperity summit speakers on how to escape 'tyranny of the moment,' food insecurity" via Ryan Nicol of Florida Politics — After Carvajal kicked off the Florida Chamber Foundation Prosperity Summit, a pair of nonprofit leaders discussed the work they're doing to help Floridians get out of the cycle of poverty. Capital Area Community Action Agency CEO Tim Center and Feeding Florida Executive Director Robin Safley addressed the crowd gathered Wednesday morning at the Palm Beach Convention Center. Center's group was created in 1965 following the implementation of President Lyndon Johnson's Great Society programs. The agency's goal is to "help people in crisis when they have trouble making ends meet while assisting those in poverty who want to become independent of government assistance."
"Board of Medicine vacancies take toll" via the News Service of Florida — Chairman Steven Rosenberg said the board may have to delay action on as many as eight disciplinary cases at its meeting next month in Miami because of a lack of members. That is due, in part, to two vacant board positions and a rule that prevents any board member who served on a probable-cause panel that heard initial allegations in a case from voting on the final disposition. Rosenberg said: "[I]n situations where the board would vote for suspension, or revocation, that does cause me some concern that a delay could allow those physicians to continue to practice until their case is actually heard."
New and renewed lobbying registrations:
Carlos Cruz, Converge Government Affairs of Florida: Associated Industries of Florida
Rhett O'Doski, Ryder Rudd, Sean Stafford, McGuireWoods Consulting: Tenable
— SUNSHINE SPORTS —
The Tampa Bay Buccaneers said goodbye to a longtime stalwart and are about to land a replacement.
— After 9 seasons, the Bucs decided they did not want to pay 6-time Pro-Bowler Gerald McCoy the $13 million he would be owed in 2019, so they released him.
— McCoy was the third player chosen in the 2010 NFL draft, so they are replacing him with the second pick of 2010, free-agent defensive tackle Ndamukong Suh, who reportedly likes the idea of no income tax in Florida.
A 19-year-old prospect from Florida is turning the June 3-5 Major League Baseball draft upside down.
— Carter Stewart, a 19-year-old top prospect from Melbourne, has signed a $7 million professional contract to pitch in the Japanese major leagues.
— Stewart, who did not sign after being drafted by Atlanta last year, was expected to go high in this year's draft.
— American players normally go to Japan as their careers are winding down, but Stewart is the first teenager to reverse the process.
The Jacksonville Jaguars are having organized team activities (OTAs) this week with a surprise participant.
— Jaguars edge rusher Yannick Ngakoue was expected to miss the three-day non-mandatory team drills as he seeks a new contract, but instead showed up on time.
— The 2017 Pro-Bowler went further saying "Of course I'm going to play" this season even if he doesn't receive a new deal.
— To no one's surprise, cornerback Jalen Ramsey did not attend, but management knows he is working out on his own in his hometown of Nashville.
The Florida State baseball team's 7-4 ACC Tournament loss to Wake Forest on Tuesday put a mind-boggling streak in jeopardy.
— The Seminoles have reached the NCAA Tournament for 41 consecutive seasons, dating back to 1978, but they are now almost considered a long-shot to be selected when the brackets are revealed on Monday.
— A loss on Friday to North Carolina State, would almost certainly seal FSU's fate, relegating them and retiring coach Mike Martin to watching the tournament on television.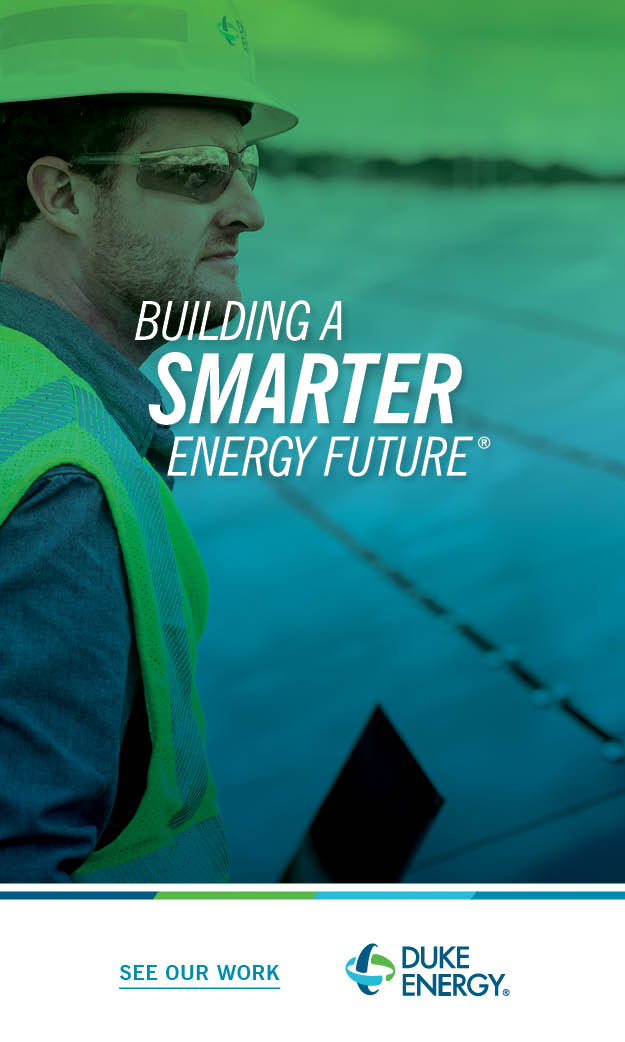 — ALOE —
"NASCAR to buy Daytona International Speedway, parent International Speedway Corp." via the Orlando Sentinel — NASCAR is buying Daytona International Speedway and its parent company, International Speedway Corp., in a deal worth about $2 billion. NASCAR pioneer Bill France Sr. started International Speedway Corp. in 1953 to aid the construction of Daytona International Speedway. The agreement comes a year after reports suggested the France family, known as the first family of NASCAR racing, was looking to sell International Speedway Corp. Those reports have not been addressed explicitly by the current leadership, including Lesa France Kennedy, an executive vice president and the CEO of International Speedway Corp.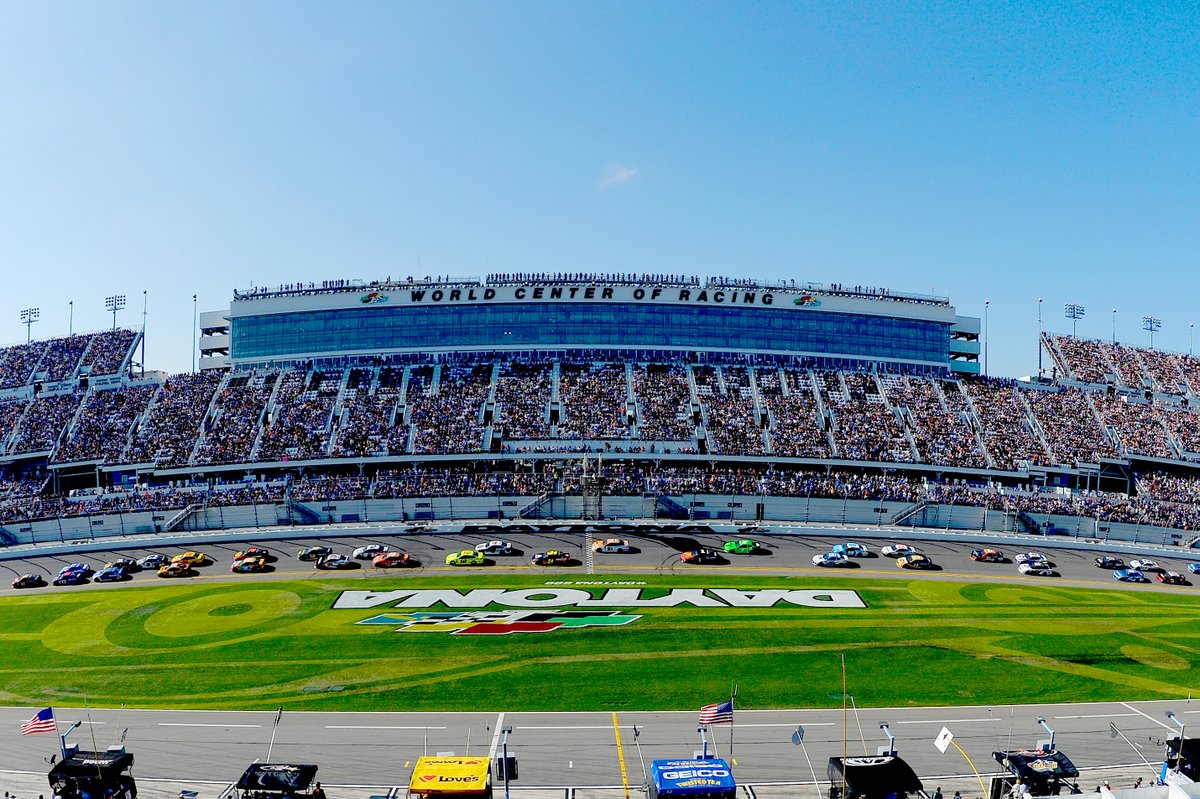 "What's the busiest theme park in the world? New report releases attendance at Disney, Universal and SeaWorld parks." via Gabrielle Russon of the Orlando Sentinel — Animal Kingdom was ranked the sixth-busiest theme park in the world in 2018, with an estimated 13.75 million visitors. It surpassed both Epcot and Hollywood Studios in attendance, the report said. Retaining the crown for the most popular park in the world was the Magic Kingdom, which had a 2 percent attendance jump from 2018 to 2017 with nearly 20.86 million people annually, according to the report. Both Universal theme parks in Orlando also saw attendance increases in 2018. Ranked No. 11 in the world, Universal Studios Florida's attendance increased 5 percent to 10.7 million while No. 14 Universal's Islands of Adventure's attendance was up 2.5 percent to about 9.79 million.
"Two of three new Disney Cruise line ships to call Port Canaveral home in new agreement" via Richard Tribou of the Orlando Sentinel — The Port Canaveral Board of Commissioners unanimously approved the termination of the existing agreement with Disney that had been in place since 1995, and approved the new agreement that starts June 1 and runs through 2039 with an option for two five-year extensions. The old agreement had the cruise line guaranteeing 150 calls on the port annually, and that continues for now, but will increase to 180 in 2023 and at least 216 calls in 2024. The new agreement also gives Disney Cruise Line continued exclusive use of Terminal 8, the current terminal DCL uses, and also preferential use of Terminal 10 when the cruise line begins home porting three ships from Canaveral.
"Family of ducks find home at Orlando car dealership" via Wade Sheridan of UPI.com — The mother duck made a nest located outside the dealership and gave birth to 15 ducklings. The team at Sutherlin Nissan had built a pond next to the showroom to feed and take care of the ducks who have become the dealership's mascots. "We knew that we had to welcome them all into the Sutherlin family," the managing partner of Sutherlin Nissan said to Fox 13. The dealership says that the ducks are a staple at their location with customers often able to spot them while shopping for automobiles.
— HAPPY BIRTHDAY —
Best wishes to Rep. Ana Maria Rodriguez and Kevin Reilly, Vice President of Government Relations for the GEO Group.
—
Sunburn is authored and assembled by Peter Schorsch, Phil Ammann, Jim Rosica, Dan McAuliffe, and Drew Wilson.