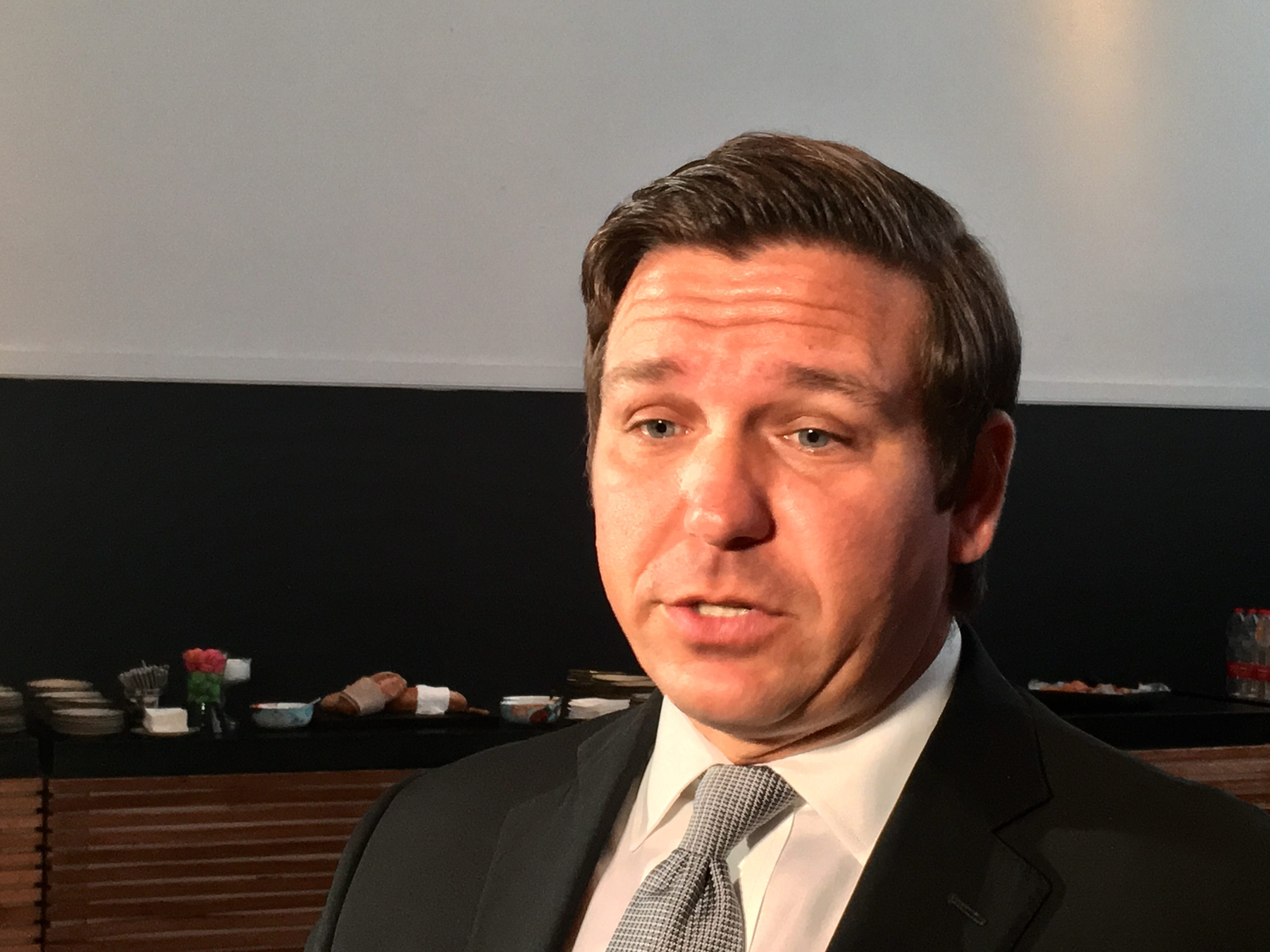 TEL AVIV — Ahead of a speech at the Israel-USA Business Summit, Gov. Ron DeSantis defended the Cabinet meeting in Jerusalem.
Despite a last-minute (and thus far fruitless) legal challenge to the Cabinet meeting from the First Amendment Foundation, DeSantis asserted that the meeting was on, and it would be "special."
The challenge, meanwhile, was "totally baseless."
"This is being streamed multiple different ways … I guarantee you; more people will watch it because we're in Jerusalem than if we were in Tallahassee," DeSantis said.
"We're actually expanding interest … we're totally compliant with Sunshine," DeSantis said.
The Governor questioned the timing of the challenge.
"A judge is not going to bar executive branch officials from meeting, to begin with. I just think that was a reach, to begin with. I announced we were going to do this months ago," DeSantis said.
"It's going to be a neat meeting, and to have the whole Cabinet here is really significant," DeSantis said.
DeSantis wanted the entire Cabinet to come and said they had made good use of the time.
CFO Jimmy Patronis has "been talking with Israeli bonds," Agriculture Commissioner Nikki Fried "has been talking with agriculture people," and Attorney General Ashley Moody has been "talking with people at the courts."
"I think just because of the embassy being in Jerusalem, with that being so important to people throughout Florida," the Governor said, "it was a good opportunity for us."
The meeting is at 3:30 Israeli time/8:30 a.m. Tallahassee time, and will stream on the Florida Channel. And an audio feed will be in the Cabinet Room in Tallahassee.