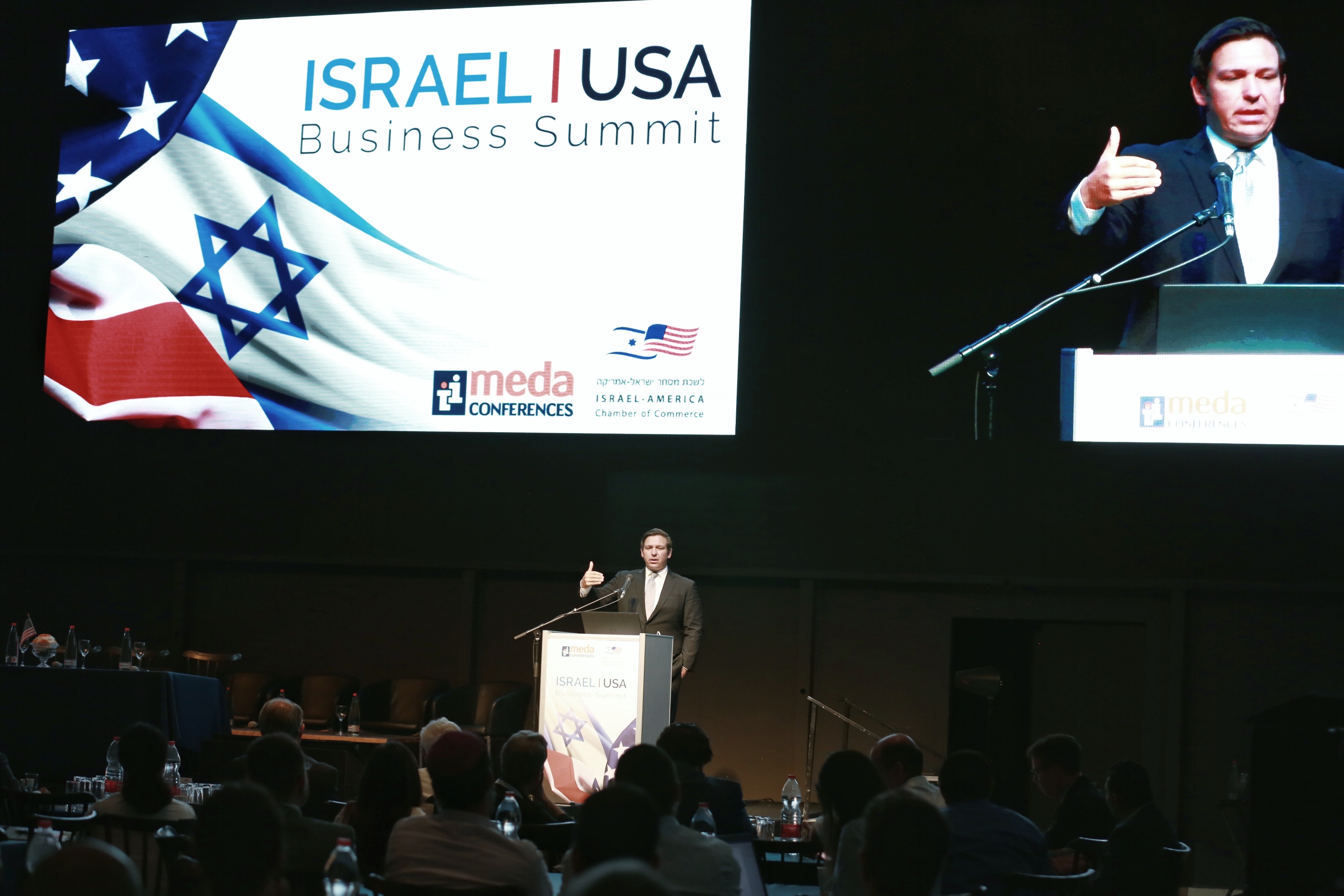 "I've had a good relationship with the Prime Minister."
TEL AVIV — Gov. Ron DeSantis took questions from Israeli press Wednesday, for the first time since the Florida trade delegation arrived Sunday night.
Regarding the expected meeting with Prime Minister Benjamin Netanyahu, which is up in the air given the possible need for another election, DeSantis hopes the meeting is still on.
"I've had a good relationship with the Prime Minister," the Governor said. "Everyone I've talked to doesn't know what's going to happen."
"They've never gone to another election like this before," DeSantis noted. "I'm glad I'm in American politics. It's a lot more complicated here than even in Florida."
DeSantis thinks that Netanyahu would be receptive to a peace deal brokered by Jared Kushner, an initiative of the Donald Trump Administration, even as he does not know the details of the evolving proposals.
"I know Bibi … I don't necessarily know everyone [else] who is running," DeSantis said. "We're going to work with whoever comes out. Hopefully they can straighten it out today."
The Governor addressed a skeptical question regarding the anti-Semitism and anti-BDS legislation from an Israeli reporter, who noted that similar legislation had been struck down by courts.
"In the United States," DeSantis said, "you can get a district judge to do anything. It's become a joke."
"We'll see how that percolates through the system," DeSantis added, noting that the legislation "can only be enforced in ways consistent with the First Amendment."
"I can't ban a Floridian from endorsing BDS," DeSantis added, noting that otherwise, "you're not going to have a problem with BDS [or] political blowback."

The Governor noted that an anti-BDS event is planned for Wednesday, while saying (again) that when he planned that, AirBnB's position was an issue, and that's no longer the case.
"Thankfully, they've reversed their policy. What we did worked," DeSantis said.
The Governor also addressed a question about "moving Jewish voters into the Republican column."
DeSantis noted that Jewish voters are not a monolith.
"It's not like the only thing they care about is Israel," DeSantis said, "but the Democratic Party has really gone into some negative waters regarding Israel."
"Some of the people they've elected to Congress have horrific views regarding Israel," DeSantis added.