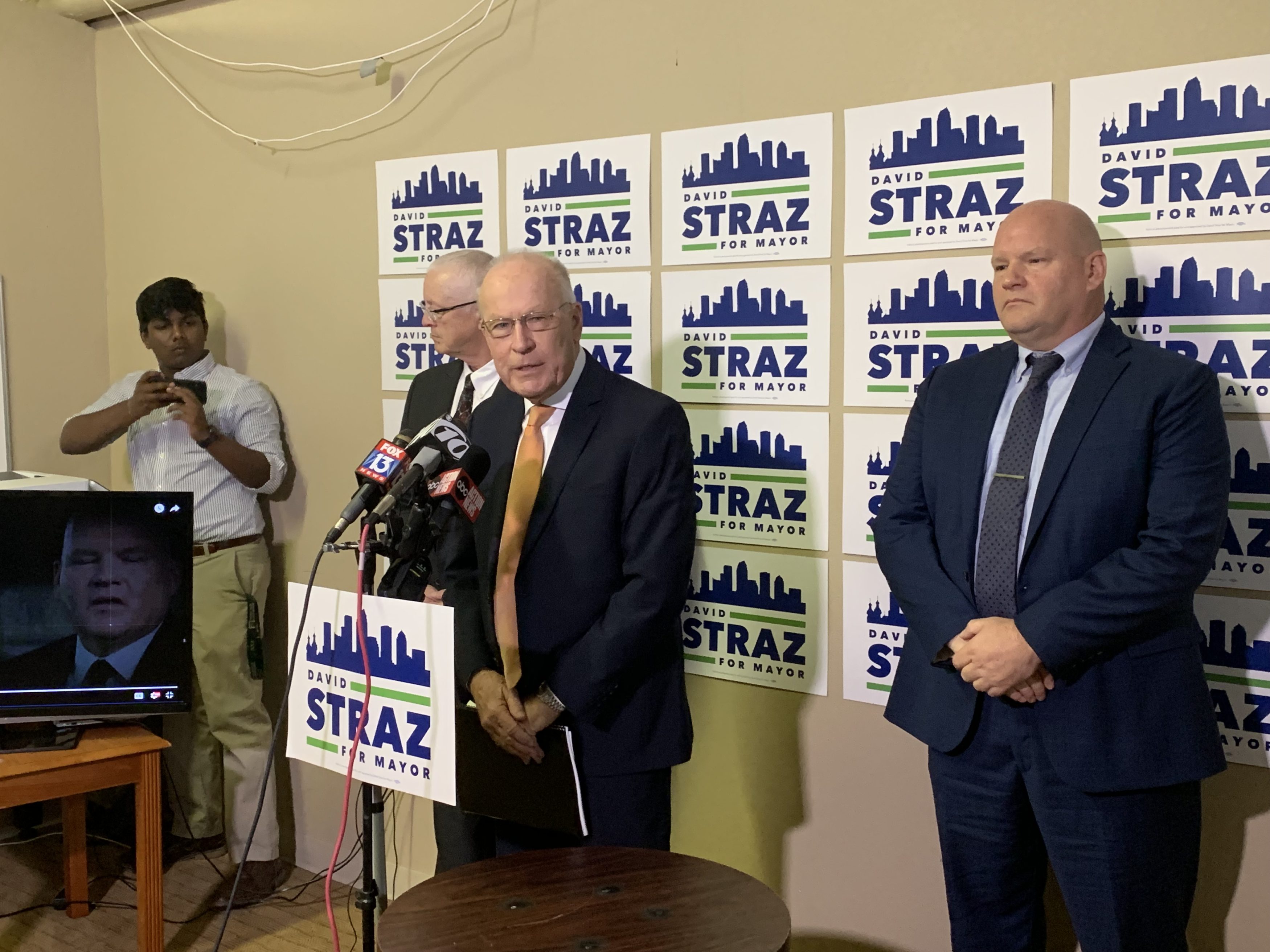 The consultant described confusion among campaign staff and consultants over how to fulfill his invoice.
David Straz's unsuccessful campaign for Tampa Mayor has not yet paid a consultant it hired to corroborate claims that then-candidate and now Mayor Jane Castor manipulated crime data when she was the city's Police Chief. 
Joel Shults, a law enforcement consultant and criminal justice professor, invoiced the campaign nearly $6,000 for his services. That includes $5,000 for his work, as well as per diem expenses incurred when he traveled to Tampa to speak at a press conference outlining his findings.
Shults said he has yet to get paid and described confusion among campaign staff and consultants over how to do so. Indeed, campaign finance reports show no payments have been made to Shults.
According to Shults, campaign consultant Bill Fletcher originally told Shults to give him the invoice. Fletcher reportedly told Shults he would make the payment.
Later, Shults said, Fletcher told him to instead send the invoice to the Straz campaign, which Shults said he did.
Shults only received one response from the campaign, from a staffer whose name he said he could not remember. That woman told him she wasn't sure if the campaign had received the invoice; he has not heard back.
Shults traveled to Tampa in early April to present a report he compiled for the campaign supporting claims that the Tampa Police Department under Castor's leadership manipulated crime statistics to make crime rates look lower than they actually were. Shults' report relied solely on his expertise in law enforcement and did not look specifically at the city's crime data.
After the April 2 press conference, Straz communications director Jarrod Holbrook said the campaign paid Shults $5,000.
Shults stands by his findings that crime data were manipulated, but called the strategy "disastrous": "There was not unanimous support for going negative."
He wouldn't provide specifics because he signed a non-disclosure agreement, but he said he witnessed a heated altercation between Straz and Fletcher in a restaurant where Straz expressed frustration and anger with Fletcher over his campaign strategy.
Shults' description of missed payments and turmoil within the campaign support other campaign staffers' claims that the campaign was in a state of chaos with Fletcher at the helm.
The campaign paid Fletcher more than any other vendor. Fletcher, through his Tennessee-based consulting firm Fletcher Ridge, collected nearly $3 million, nearly three-fifths of Straz's total campaign spending.
The campaign's failure — Straz lost the election by 46 points despite outspending Castor — prompted former Mayor Bob Buckhorn to jokingly accuse Fletcher of "elder abuse."
The Straz campaign hasn't officially done anything wrong as it relates to paying Shults.
Yet.
Campaign finance termination reports aren't due until July 22 so the campaign has more than a month to pay any remaining debts.
The campaign treasurer, George Guida, did not immediately respond to a request for comment, and the campaign is no longer responding to press inquiries.
As of Tuesday, the phone number listed for Fletcher Ridge rings once and then goes immediately to a busy signal. Shults said he has heard from Fletcher, though, who asked him to "be patient."