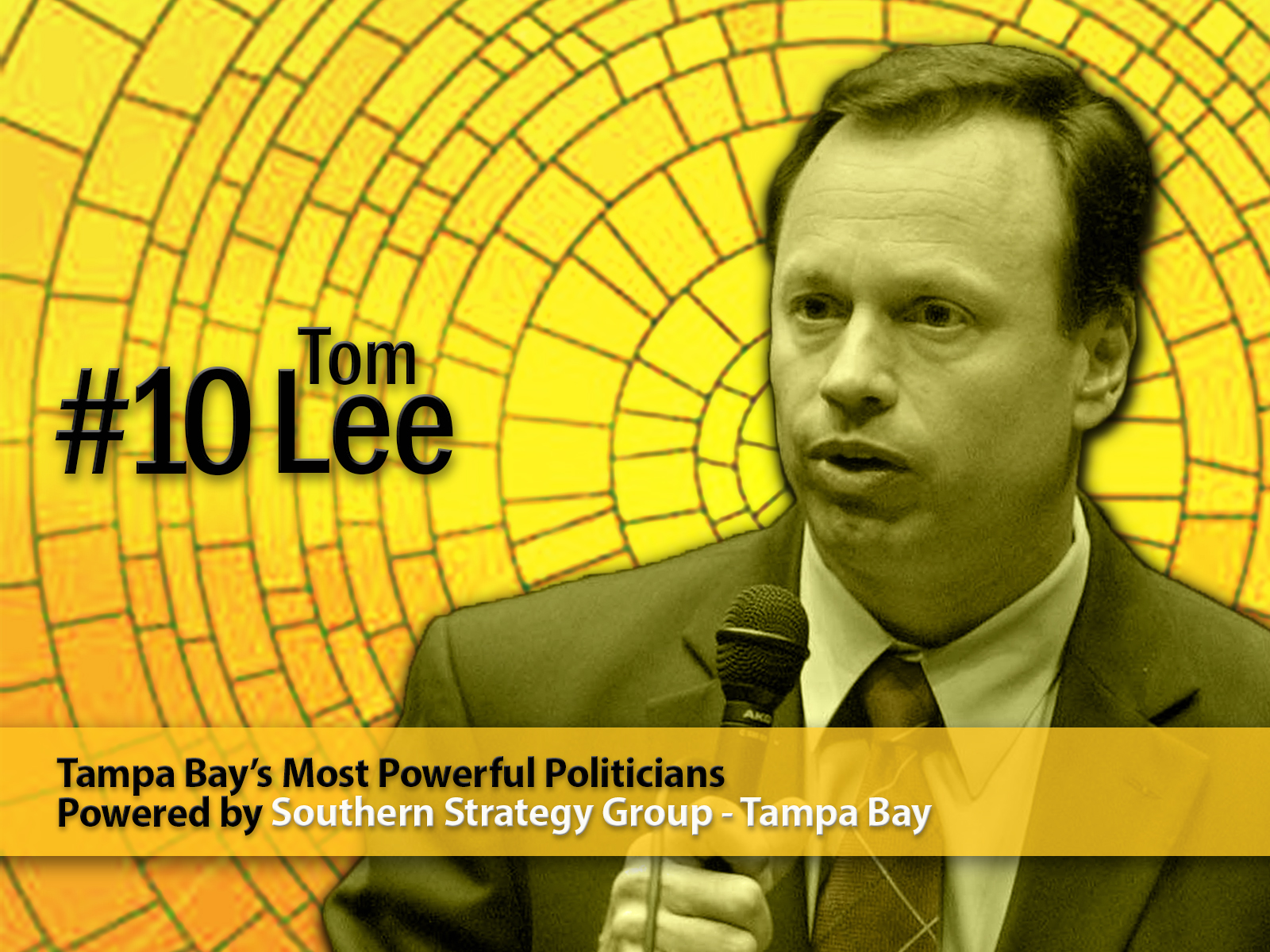 Lee was a driving voice of opposition for the All For Transportation referendum in Hillsborough County.
Florida Sen. Tom Lee was most notable this year for his opposition to the voter-approved All For Transportation tax in Hillsborough County.
Lee's opposition might have been contrary to a majority of voters who opted to tax themselves to fix the county's ailing transportation and transit systems, but his political heft was on full display when his opposition, at least indirectly, led to a court challenge questioning the constitutionality of the charter amendment language.
While Lee took a conservative approach to transportation improvements opposing a tax to pay for it, the East Hillsborough politician is still regarded as a moderating voice in the conservative Legislature. Lee has never shied away from standing against his own party on issues for which he feels strongly. For example, in the 2018 Legislative Session, Lee went against his Republican colleagues on an education bill, arguing it was bad for teachers.
"He is a maverick in every sense of the word, often doing what he believes to be right for his district and its citizens rather than what is politically expedient," said Republican political consultant Anthony Pedicini. "Lee is a household name in East Hillsborough, and it's from that base that he has maneuvered, sometimes like a bull in a China shop, through the halls of government to help shape many policies and keep Tampa Bay at the forefront of Florida's political scene." 
Lee also served on the Constitution Revision Commission last year where he backed placing a constitutional amendment on the ballot to ban greyhound racing in Florida, an amendment voters later overwhelmingly approved.
Lee is also a Senate veteran serving the final year and a half of his second term in office. He's currently on several committees including the powerful appropriations committee that sets state spending priorities. It's anyone's guess what committees he might land for the 2020 Session, but as a senior member, he's likely to get some good posts.
"As the Florida Legislature's senior statesman, former-Senate President and Budget Chairman, Tom Lee has truly seen it all.  His institutional knowledge, in both policy and process, combined with his candor, make Senator Lee a force to be reckoned with in the legislative arena," said David Shepp with Southern Strategy Group.
Lee jumped four spots in this year's list, climbing from No. 14 last year to make it into the top 10. One reason for that jump might be Lee's wife. Florida Gov. Ron DeSantis picked Laurel Lee to serve as Secretary of State, installing her as the state's top elections official. Before that appointment, Lee served as a Hillsborough judge. She was originally slated by random draw to preside over the All For Transportation lawsuit but later recused herself because of her husband's opposition to the tax. 
Joe Henderson's take: One thing I like about Lee is that he is not afraid to listen to what others say. When the bill he sponsored in the Senate to ban the release of mass shooting recordings was criticized as too broad and potentially dangerous, he narrowed its scope.
Follow the entire list here, on Facebook, and on Twitter with #Top25InTB.