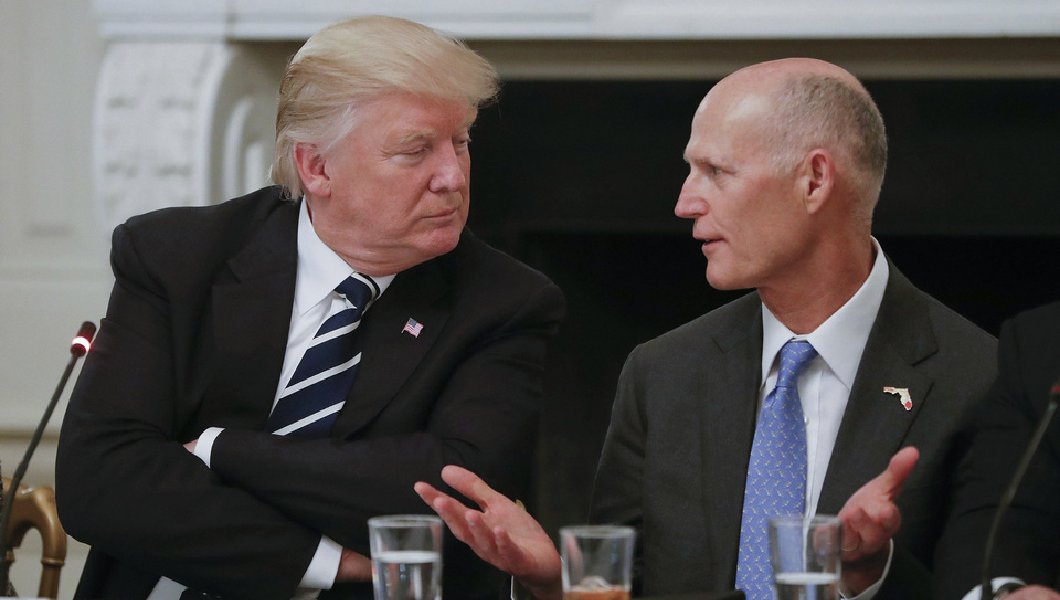 Senator Rick Scott takes to Twitter to express concern over Donald Trump trade negotiations.
Sen. Rick Scott took to Twitter today, and Donald Trump isn't going to be pleased about it.
Scott did not mince words on Twitter when he talked about American relations with China and North Korea, reminding the public that they are not our allies.
The three-part tweet series comes as a response to Trump's negotiation meetings with the two countries' leadership. Specifically, Scott addresses the announcement that Trump would once again allow Huawei, the Chinese smartphone tech giant, to purchase American goods without a license. 
This effectively lifted a sanction placed on the company by Trump, earlier, after learning they might be involved in undermining American national security. Huawei described Trump's latest head-spinning move as a "U-turn".
Since meeting with the Chinese government to discuss trade relations, Trump said he now believes Huawei poses no real threat for Americans.
Scott disagrees.
Scott's disapproval doesn't start and end with how Trump handled China, either. He had things to say about North Korea, suggesting we need to take swift action and stop wasting time in negotiations.
Here's the full tweet, below:
"China is not our friend; they are our adversary. I applaud @realDonaldTrump for his efforts to work out a fair deal for America. 
"But Huawei is non-negotiable. Huawei is a national security threat to the U.S. and our allies.
"President Trump needs to stand strong against Huawei and stay consistent in making sure they have ZERO access to the US market.
"It's clear that Huawei has the capacity and the desire to steal our private information and use it against us. 
"I also applaud @realDonaldTrump's efforts to get a deal with North Korea. But we need to see action.
"We need to make progress to denuclearize the region & we need to do it soon. We shouldn't waste our time negotiating with dictators unless we're confident we can get a deal."