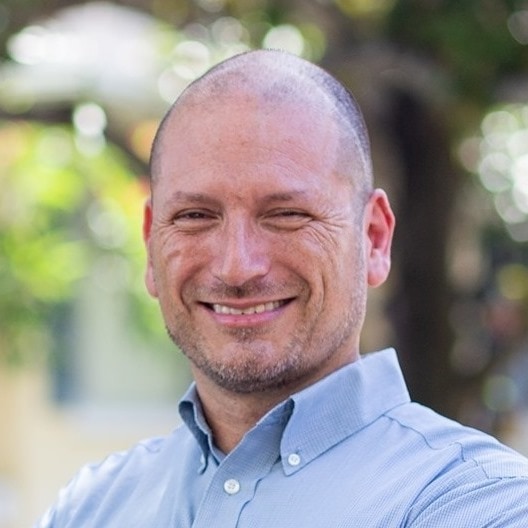 Ed Montanari is still way out in front.
St. Petersburg City Council candidate Orlando Acosta is revving up his fundraising game, but he still has miles of ground to cover. 
Acosta raised $2,355 July 6-19, more than the incumbent in the race, Ed Montanari. Montanari raised nearly $3,000 during the same period, but refunded a $1,000 contribution four days after receiving it.
The Suncoast Police Benevolent Association political committee donated $1,000 to Montanari's campaign July 13, but the campaign refunded that July 17, reports show. The group had already donated $1,000 to his campaign, which is the maximum allowable, and mistakenly sent in another check. 
Even with Acosta's momentum, he's still trailing way behind Montanari in fundraising. Montanari has brought in a total of $68,000 while Acosta has raised just shy of $10,000.
Montanari has spent nearly $22,000 of his earnings, leaving him with about $46,000 to spend. Acosta spent $4,000 since filing to run, leaving him with just $6,000.
A third candidate, beer brewer Zac Collins, is self-funding his campaign, but not with much. He has donated a total of $360 of his own money of which he has spent $227. He spent $77 during the latest reporting period, mostly on Facebook ads. 
Notable contributions include $1,000 from Alan Suskey's Suskey Consulting to Montanari. Acosta brought in $1,000 from Enigma, the LGBTQ-friendly bar on Central Avenue in the Edge District. 
Montanari this report spent about $3,500. Of that, $1,800 went to Brandi Image Photography for campaign photos and $370 to Election Connections for telemarketing services. 
Acosta spent $3,000 for consulting services from Blue Ticket Consulting. 
Acosta and Collins are challenging Montanari for his District 3 seat, which includes parts of northeast St. Pete. The three will be on the Aug. 27 primary ballot. The top two vote-getters will square off in the Nov. 5 general election. Districts 5 and 7 will also appear on the August ballot. Five candidates are running to replace Steve Kornell who is leaving office because of term limits. Three candidates are challenging Lisa Wheeler-Bowman for her District 7 seat.