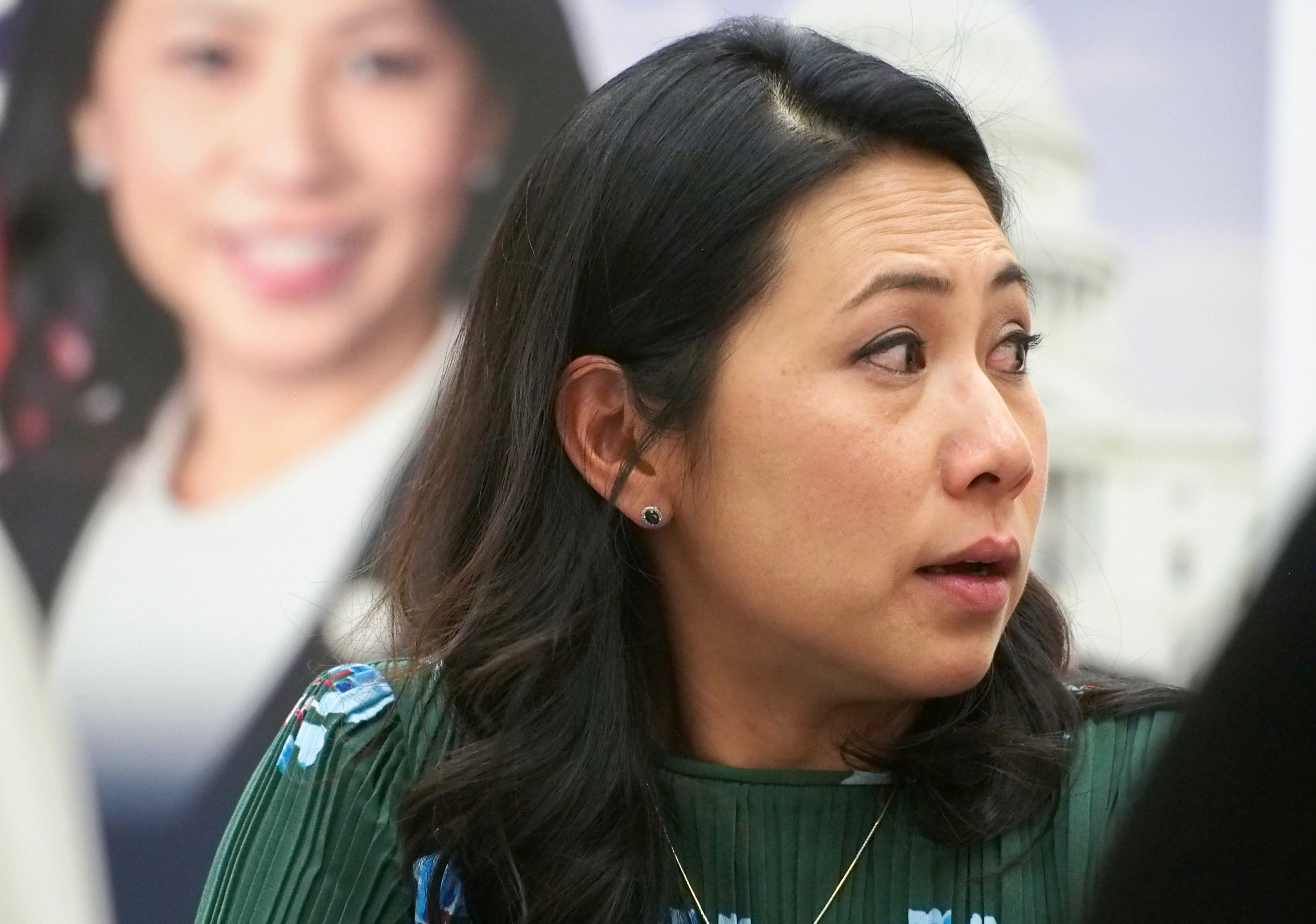 Murphy leads all Central Florida congressional candidates in fundraising.
Democratic U.S. Rep. Stephanie Murphy has turned on her fundraising machine, raising close to a half-million dollars for her reelection campaign in the second quarter of 2019.
That's far and away the most of the six members of Congress from Central Florida.
Murphy, the Winter Park Congresswoman who gained national attention as a key leader of centrist congressional Democrats, reported picking up $485,351 during the three-month period that ended June 1.
Much of that came from political action committees, according to the latest filings with the Federal Election Commission. She is seeking a third term to represent Florida's 7th Congressional District in Seminole and Orange counties.
Around Central Florida, the other congressional incumbents' reports showed:
— Republican U.S. Rep. Michael Waltz of St. Augustine Beach reported raising $201,731 in the quarter for his re-election bid in Florida's 6th Congressional District, covering Lake, Volusia, Flagler and St. Johns counties.
— Republican U.S. Rep. Bill Posey of Rockledge reported raising $165,371 for his latest run in Florida's 8th Congressional District in Brevard and Indian River counties.
— Democratic U.S. Rep. Darren Soto of Kissimmee reported raising $154,050 for his campaign in Florida's 9th Congressional District in Orange, Osceola, and Polk counties.
— Democratic U.S. Rep. Val Demings of Orlando reported raising $94,902 for her re-election bid in Florida's 10th Congressional District in Orange County.
— Republican U.S. Rep. Daniel Webster of Clermont reported raising $31,184 in Florida's 11th Congressional District, in Lake and western Central Florida.
Among congressional challengers, only James Kennedy, a Democrat running against Posey in CD 8, has done much fundraising. Kennedy, who is a Merritt Island-based aerospace engineer, reported raising $22,696 in only one month on the trail.
Four other challengers around Central Florida each reported raising between $5,000 and $10,000: Republican Armani Salado in CD 9, Republican Kirk Troen in CD 10, Republican Bill Olson in CD 9, and Republican Vennia Francois in CD 7. Democrat Clint Curtis in CD 6 lent $9,100 to his campaign to get it started but raised no money from others.
Murphy's donations included more than $262,000 from more than 150 political action committees in the second quarter. That included a $10,000 donation from L3 Technologies PAC, $7,500 from the American College of Radiology Association PAC, and $6,000 apiece from the Amazon PAC and the Ernst & Young PAC.
She also picked up 238 individual donations, including 16 for the maximum $5,600, during the three month period.
Murphy now has raised a total raised of $739,977 over the course of her campaign, and she had $623,777 in the bank at the end of the third quarter.
Waltz ended the quarter with $401,322 raised during this election cycle and $331,059 in the bank.
Posey has raised a total of $208,505 and finished June with $422,326 in the bank, including money rolled over from his previous election.
Soto has drawn $234,420 during his campaign and finished the latest quarter with $128,138 in the bank.
Demings has raised $170,062, and she entered July with $110,071 in the bank.
Webster has raised $115,914 during the cycle and ended the quarter with $125,286 in the bank.