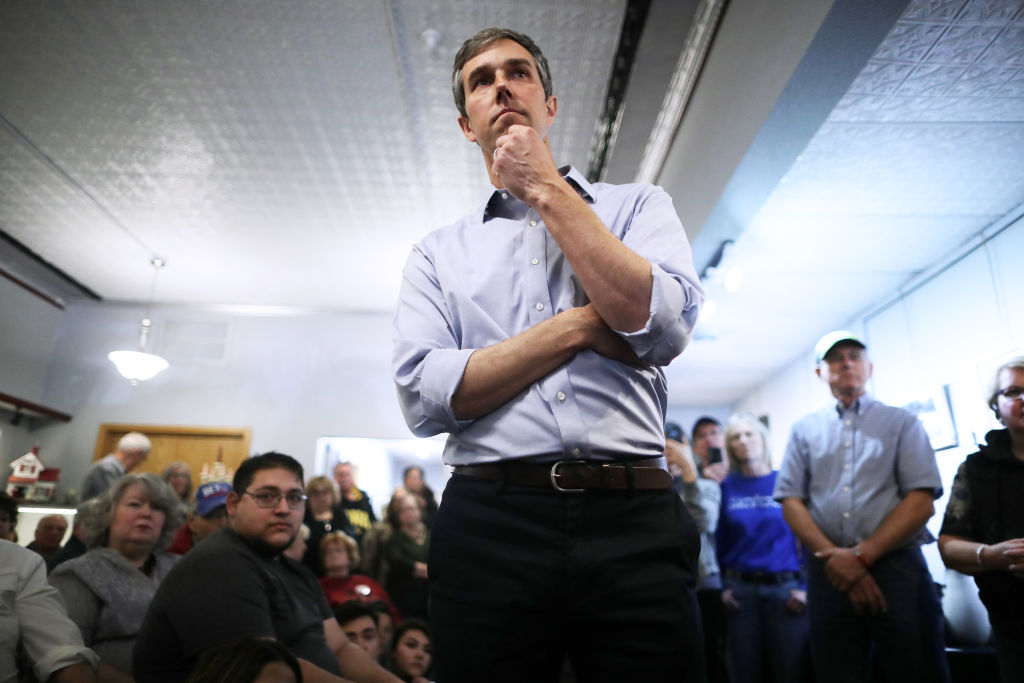 Joe Biden maintains similar support from April, though his lead is shrinking.
A new Monmouth University survey of likely Iowa caucus voters has former Vice President Joe Biden's lead shrinking, while former U.S. Rep. Beto O'Rourke of Texas is seeing his support drop to less than 1 percent.
The poll comes four months after Monmouth's previous survey of Iowa voters, back in April. At that time, Biden had not formally entered the race but was sitting at 27 percent support. He secured 28 percent support in the latest survey, which ran from Aug. 1 to Aug. 4.
Closing in on Biden is U.S. Sen. Elizabeth Warren of Massachusetts, who rose from 7 percent in April to 19 percent in August. U.S. Sen. Kamala Harris of California was in third with 11 percent support, followed by U.S. Sen. Bernie Sanders of Vermont at 9 percent and South Bend Mayor Pete Buttigieg at 8 percent.
O'Rourke was polling at 6 percent in April, just a hair behind a tie for fourth. But he's now plummeted to less than 1 percent support.
That puts him behind some of the non-politician crowd, such as billionaire hedge fund manager and activist Tom Steyer, who sits at 3 percent, and former tech executive Andrew Yang, who earned 2 percent.
Steyer sits in a tie for sixth along with U.S. Sen. Amy Klobuchar of Minnesota, less than a month after he entered the campaign. It's yet another survey showing Steyer making an impact in the early primary states.
Yang, meanwhile, is now tied with U.S. Sen. Kirsten Gillibrand of New York for eight place at 2 percent. Yang is coming off a strong debate performance which netted him more than $1 million in the following four days.
Monmouth's survey sampled 681 likely caucus voters.
Iowa voters will be the first to cast their ballots in the 2020 Democratic primary, when they vote on Feb. 3.
The Democrats will once again take to the debate stage in mid-September.