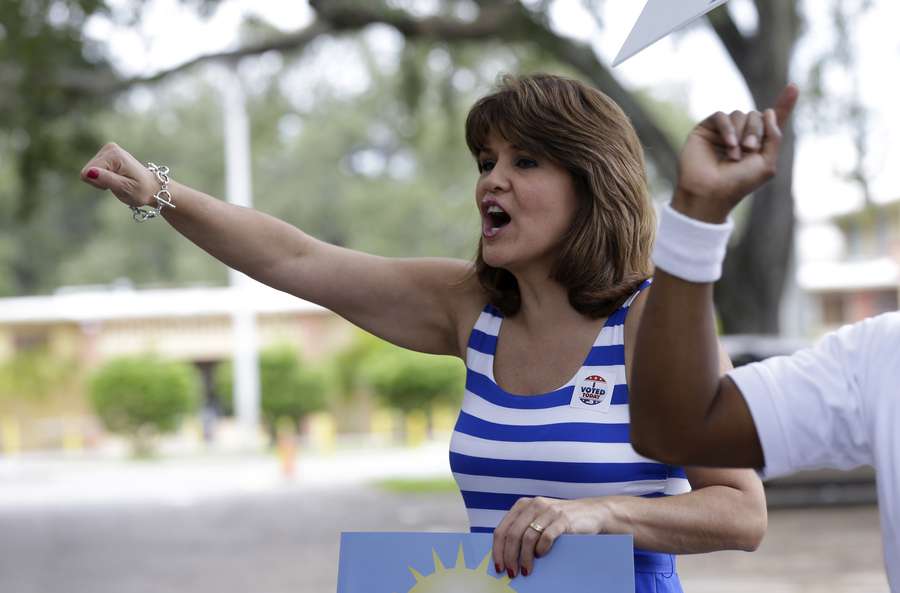 The filing comes less than two weeks after a pair of mass shootings in Texas and Ohio.
Sen. Annette Taddeo has filed a bill that would allow local governments to approve stricter gun measures without state approval.
Currently, local governments are preempted from passing gun control measures that are more restrictive than those passed by the state Legislature.
But Taddeo's bill (SB 134) would fully repeal a 1987 law that preempted that state action. It's unlikely the GOP-controlled Legislature would go along with such an effort.
The late Wednesday filing comes less than two weeks after a pair of mass shootings in Texas and Ohio. Wednesday also marked the start of the 2019-20 school year. A 2018 mass shooting at Stoneman Douglas High School in Parkland left 17 people dead.
In addition to that preemption, approved in 1987, Florida lawmakers added penalties in 2011 for local officials who violate the preemption. Those penalties include fines and removal from office.
A Leon County-based circuit judge struck down those penalties in a late July ruling. Attorney General Ashley Moody has since appealed that ruling.
Rep. Dan Daley criticized that decision. Daley, a former Coral Springs City Commissioner, was part of that lawsuit against those penalties.
He argued the penalties dissuade local elected officials from taking any action which could be considered a violation of the state's preemption law.
"While preemption is within the authority of the Legislature, the punitive provisions prevent local bodies from even considering lawful measures that we believe, in good faith, do not violate preemption just because we are afraid someone else's lawyer might disagree," Daley said in a letter addressed to Moody.
Taddeo's measure would remove that worry entirely, as it would eliminate the entire preemption. So far, a companion measure in the House has not been filed.