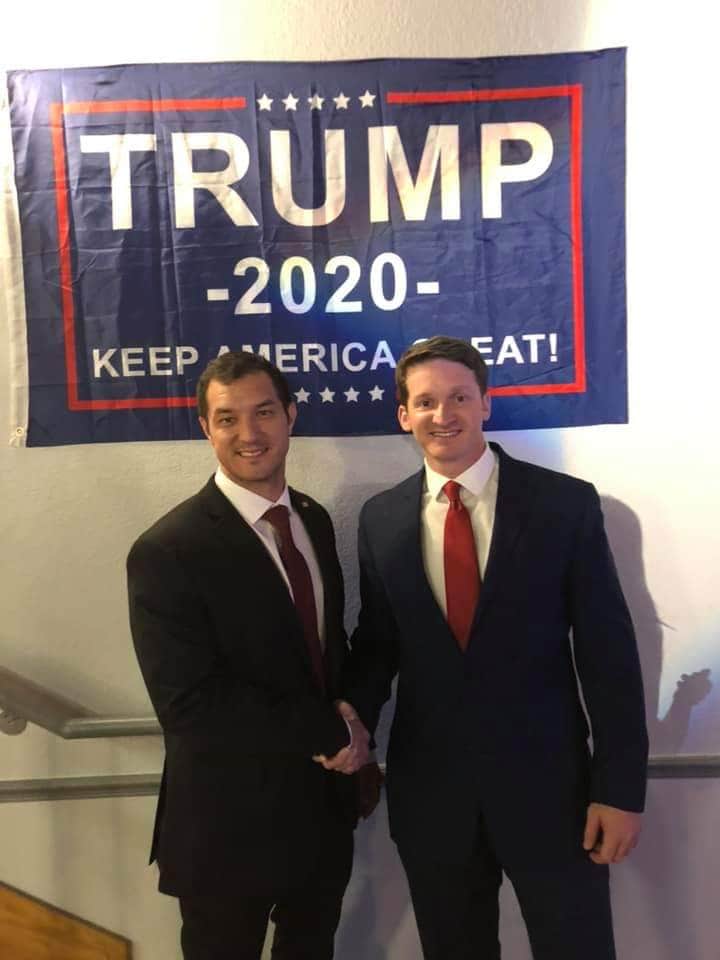 Republican majority leader says shared values led to his choice.
State Rep. Dane Eagle endorsed Mike Giallombardo in the race to succeed him in the state House.
The Cape Coral Republican said he favors Giallombardo for sharing similar principles.
"Term limits are a wonderful thing, and while I begin to plan my exit from serving you in the Florida House of Representatives, I can't think of a better replacement than Mike Giallombardo." Eagle said.
"Mike's conservative principles, life experience and business background make him the right choice to represent Cape Coral. I am honored to endorse him and his campaign for the Florida House, and I look forward to being his constituent when I reach my term limits next year."
Giallombardo entered the race in June, but he has trailed Bryan Blackwell, Greater Fort Myers Chamber of Commerce chair, in fundraising.
The House District 77 race holds potential to host one of Florida's hottest GOP primaries, though fundraising has been light so far. Some sources believe that's partly because Eagle had yet to name a chosen successor.
Giallombardo certainly welcomed Eagle's support.
"Dane Eagle has a done phenomenal job representing our community in Tallahassee," Giallombardo said.
"His fight to restore our water quality, cut taxes, grow the economy, and protect individual liberties will have long-lasting positive effects on our state for generations. Knowing that I have his trust and support is a great honor."
Eagle over four terms in the Florida House rose to the position of Republican Leader, behind just Speaker José Oliva.
There had been speculation this year whether Eagle would seek a state Senate seat now held by state Sen. Lizbeth Benacquisto, who also faces term limits. But Eagle ultimately backed state Rep. Ray Rodrigues, another former Republican Leader in the state House.
Last November, Eagle won election to a fourth term by 27 percent in the heavily Republican district.
Giallombardo previously filed for Congress in a special election in 2014.
He now serves as a warrant officer in the Florida National Guard as a state Emergency Response Team liaison.