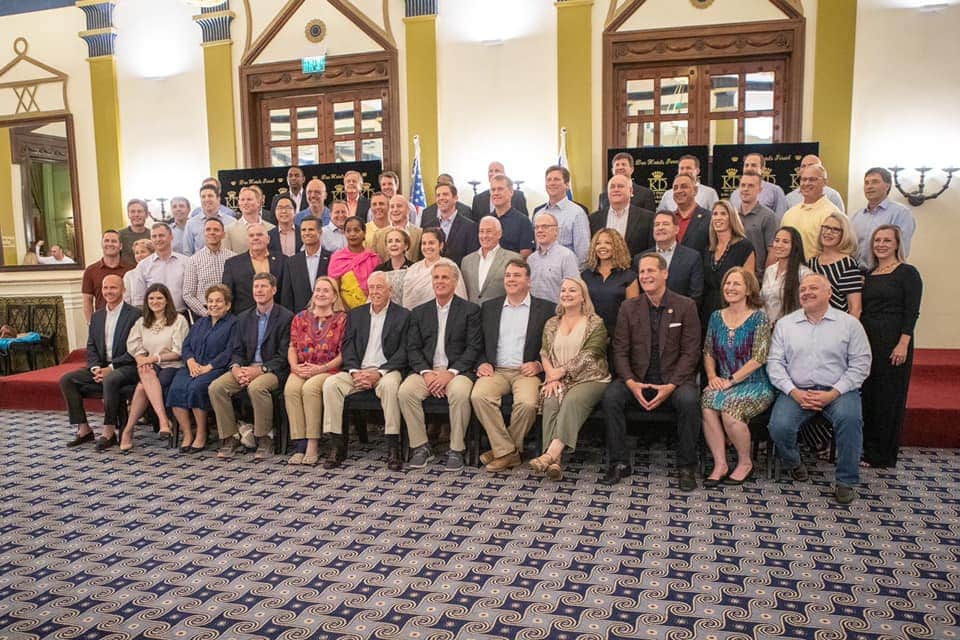 AIPAC sponsored the trip.
Last week, U.S. Rep. Mike Waltz enjoyed the full El Al experience, flying to Tel Aviv as part of a Congressional delegation.
Not all members of Congress get to go, of course; Democratic Reps. Rashida Tlaib and Ilhan Omar were denied entry while Waltz and others were in the Holy Land. Waltz had his say on that Friday.
For Waltz, a former Green Beret and adviser to former VP Dick Cheney, the trip was on-brand. Waltz, a foreign policy realist, understands the centrality of Israel to the America position.
Though AIPAC sponsored the trip, Waltz noted that it included meetings with Palestinian leaders as well as Prime Minister Benjamin Netanyahu. The 70-person bipartisan delegation saw Tel Aviv and Jerusalem, and traveled to border regions where bomb shelters are a necessity.
Waltz described the Israeli mindset as a "survivalist mentality," and noted changes in the region since his days in the executive branch.
"There's been a shift in the Gulf States," Waltz said of security rapprochements that once upon a time seemed impossible.
The Saudis, the Emirates, and the like have moved, Waltz said, realizing "Iran is far more of a threat."
Waltz noted that PM Netanyahu said Israeli jets could now fly over Saudi: a historic agreement previously unimaginable.
As well, the Tracks for Peace initiative, a transport rail from Israel to the Gulf, is another sign of regional integration that moves beyond the old oppositional rhetoric.
With Netanyahu set up for another election in a matter of weeks, the delegation met with one of his political rivals, Benny Gantz of the Blue and White party.
Gantz reassured the delegation that regardless of whether Likud keeps the top spot or not, security arrangements with the United States aren't likely to change.
Waltz emphasized throughout the conversation his trip's alignment with that taken by Gov. Ron DeSantis in the Spring.
A common thread in DeSantis' remarks during the trip: the numerous areas in which Florida and Israel could liaise.
Clearly, Waltz sees that on a federal level also.