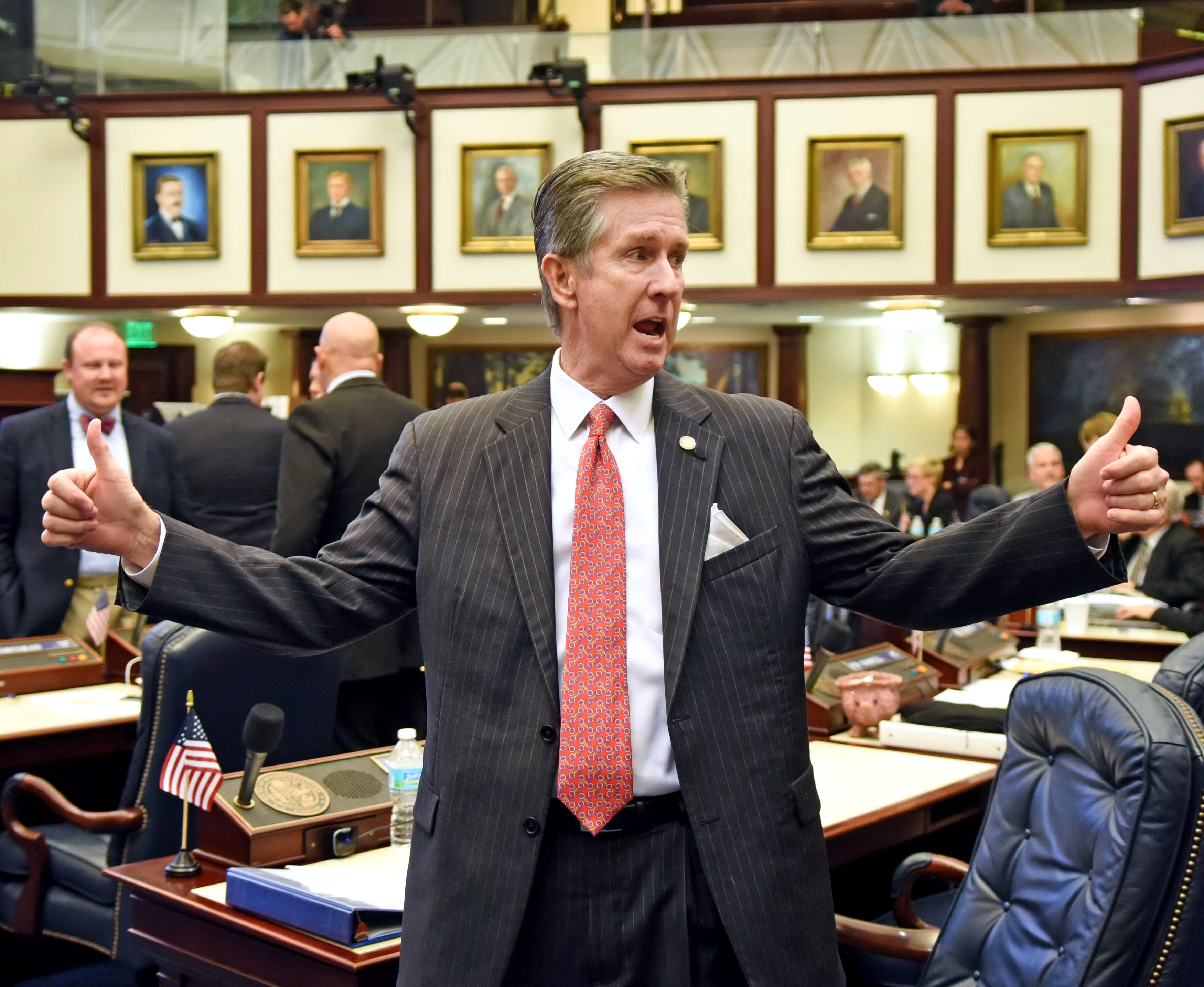 Prospective Senate Presidents also back the Bradenton Republican.
More Florida Senate leaders have put their backing behind former state Rep. Jim Boyd's Senate ambitions: Sens. Wilton Simpson, Kathleen Passidomo and Travis Hutson all endorsed the Bradenton Republican.
"I am thrilled to have their support and am eager to join them in continuing to move Florida forward," said Boyd.
The endorsements come days after Boyd filed to run for Senate President Bill Galvano's District 21 Senate seat.
Galvano cannot seek reelection thanks to term limits, and has also endorsed Boyd.
Simpson, who will take over as Senate President in 2020 should Republicans hold the chamber, praised Boyd as a solid recruit.
"Jim Boyd is a proven leader who understands the importance of balancing our budget, keeping taxes low and advocating for Florida's small business owners," said Simpson.
"President Galvano has been a tremendous advocate for this district, and I can't think of anyone more prepared to step into his shoes than Jim Boyd."
Boyd remains the only Republican seeking the seat, and many Republican politicians in the region waited to hear Boyd's intentions before making any choice on running themselves.
Simpson has made clear he would rather not see primaries turn competitive in open seats.
The newest round of endorsements also ensures this district won't become grounds for a proxy leadership fight for 2022. Passidomo and Hutson have been the top contenders for Senate President after the elections that week.
Both the Naples Republican and Palm Coast Republican both said they want Boyd in the Senate.
"The Florida Senate is home to some of Florida's finest leaders and I am proud to support Jim Boyd in his campaign for Senate," Passidomo said.
"As we look to tackle the challenges like protecting our natural resources, ensuring education opportunities for our students and strengthening our economy, Jim is the kind of leader needed in Tallahassee to make the tough choices on behalf of the people in his community."
Hutson agreed.
"Jim brings with him the wealth of experience needed to hit the ground running on behalf of the people of Senate District 21," said Hutson. "He is a common-sense conservative with a proven record of getting things done."
Democrat Amanda Linton, a Hillsborough educator, has also filed for the seat.