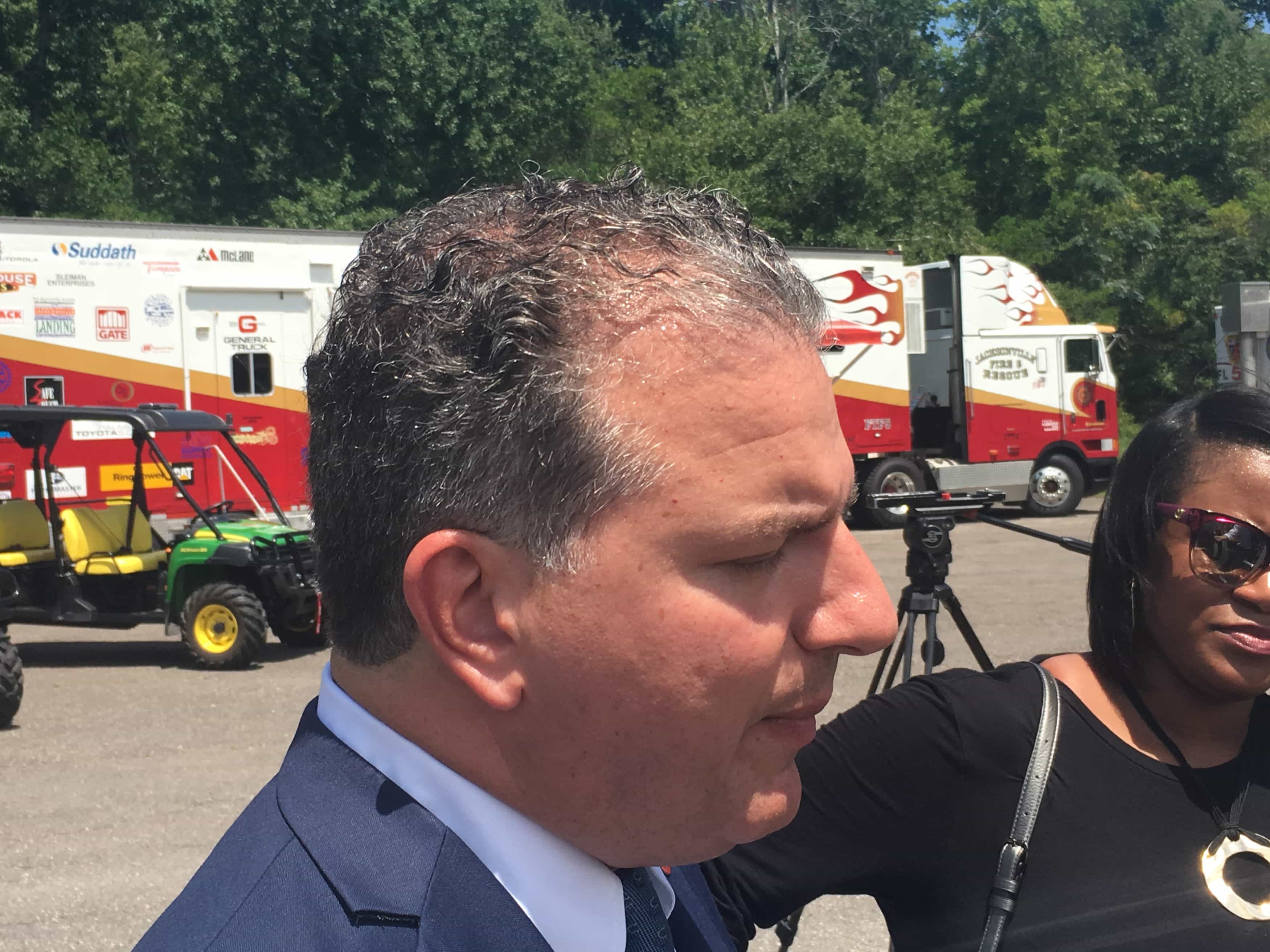 'The bills are due.'
With Hurricane Dorian bearing down on the state, property damage is a given.
Good news is a relative concept. But CFO Jimmy Patronis, concerned about the glacial pace of FEMA payouts, believes the federal government is moving a bit more expeditiously.
But not expeditiously enough for towns struggling with operating budgets in the wake of the devastation from previous storms.
"Some of the feedback has been promising, as FEMA has been alerted to challenges in Northwest Florida," Patronis said about last year's Hurricane Michael recovery.
The Mayor of Mexico Beach, the epicenter of the 2018 destruction, is "stressed by the circumstances."
"I know that FEMA will pay eventually," Patronis added, but the problem is on the front end: "a lack of cash flow because the tax base is devastated."
Indeed, Irma money from 2017 is starting finally to course in, a two-year lag that can tax even the most robust reserves.
"We're looking for out-of-the-box solutions," Patronis said. "They can't pay their law enforcement, can't pay their firefighters."
"The bills are due and he's got services to provide," the CFO added.
The "bridge loan process," Patronis said, "is a little better [than previous]."
Triumph Gulf Coast is $15 million deep, yet the CFO thinks there is room to help for entities outside of state government also.
"We're staying on top of them … constant talks with Sen. Marco Rubio and Rick Scott and Rep. Neal Dunn," Patronis added.
The CFO also lauded Gov. Ron DeSantis and Division of Emergency Management head Jared Moskowitz for their efforts in storm recovery.
Some Jacksonville leaders, waiting for Irma money that is finally coming in, have suggested that the hold up is at the state level.
Patronis dismissed that claim, though, saying that's simply an "accounting program" by DEM to "make sure the requests are accurate."
"DEO has gotten excess of $600 million for Irma. That money takes programming," Patronis said regarding HUD dollars.
"The money does come but after laborious patience," Patronis said.