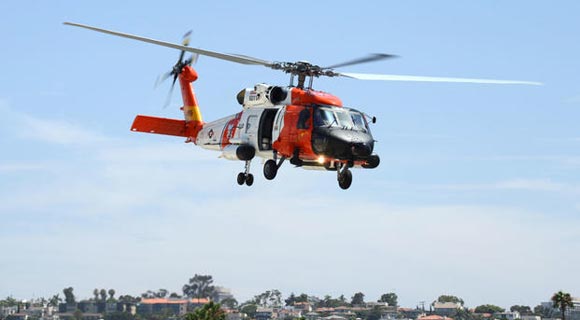 Crews were in place ahead of the storm to facilitate rescue efforts.
Coast Guard crews from the Clearwater Air Station rescued 19 people from Hurricane Dorian Monday, Coast Guard officials announced Monday.
Crews flying MH-60 Jayhawk helicopters launched rescue missions from Andros Island to the Marsh Harbour Clinic where they medevaced  19 people to the Nassau International Airport.
In all, crews flew five rescue evacuations, which resulted in the recovery of 19 people from children to elderly individuals. Those rescued were in various conditions and being treated appropriately.
The Coast Guard had pre-positioned surface assets in Key West and Jayhawk helicopter crews on Andros Island to launch a swift response to the devastation caused by the catastrophic hurricane battering the Bahamas over the weekend.
The Coast Guard planned to continue rescue missions at first light Tuesday.
Hurricane Dorian made landfall in the Bahamas on Sunday as a Category 5 hurricane. The storm slowed to a crawl moving Monday night at just 1 mph. Dorian is now about 110 miles off the coast of West Palm Beach, according to the most recent National Weather Center update.
Marsh Harbor is in the Abaco Islands region of the Bahamas, which took some of the storm's hardest-hit over the weekend. As of Monday night, several injuries reported in the area and more people unaccounted for.
Hurricane Dorian is expected to linger over Grand Bahama throughout Tuesday morning before turning north later in the day. As of the 8 a.m. update, forecasters still expect the storm to turn north and roll past the east coasts of Florida, Georgia, South Carolina and North Carolina, with landfall still possible anywhere along that path.
The storm has now been degraded to a Category 3 with sustained winds up to 120 mph. Parts of Florida's east coast are still under hurricane watches and warnings with some areas already reporting gusts up to 60 mph as Dorian's powerful bands rip across the coast.