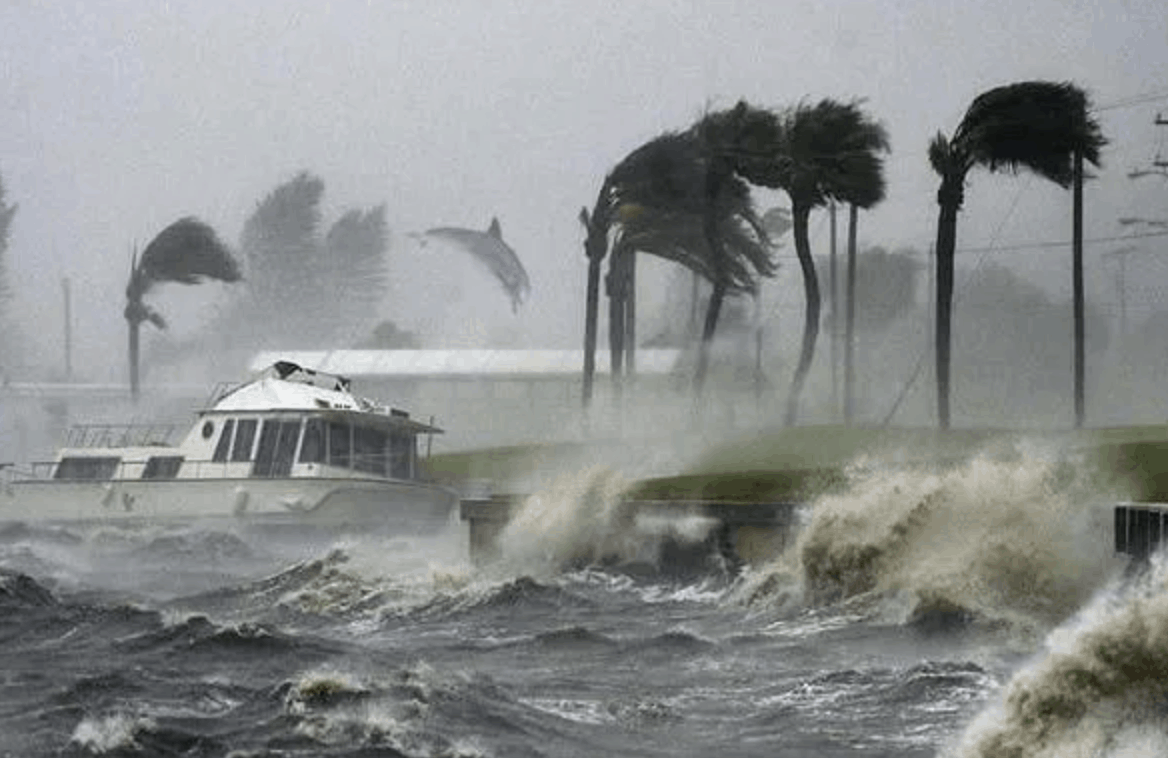 Remember that other time sharks were swimming on highways?
In what has become the internet's hurricane mission operandi, social media is again being speckled with extraordinary images of mother nature hurling chaos into the path of now-Category 2 Hurricane Dorian.
While the storm that hit the Bahamas Sunday as a Category 5 yielded some legitimate images of mass destruction, it is not blowing sea creatures through the air as some doctored images might lead people to believe. 
A doctored image showing a dolphin purportedly blowing through the air as a result of the storm's catastrophic winds is making its way across the internet this week … again.
Locally, Orlando radio station Magic 107 posted the story Tuesday morning, but later took the post down.
The photo shows a boat pounding against a sea wall with wild waves crashing around it and trees blowing sideways. Behind the obvious and expected storm chaos is a dolphin floating through the air.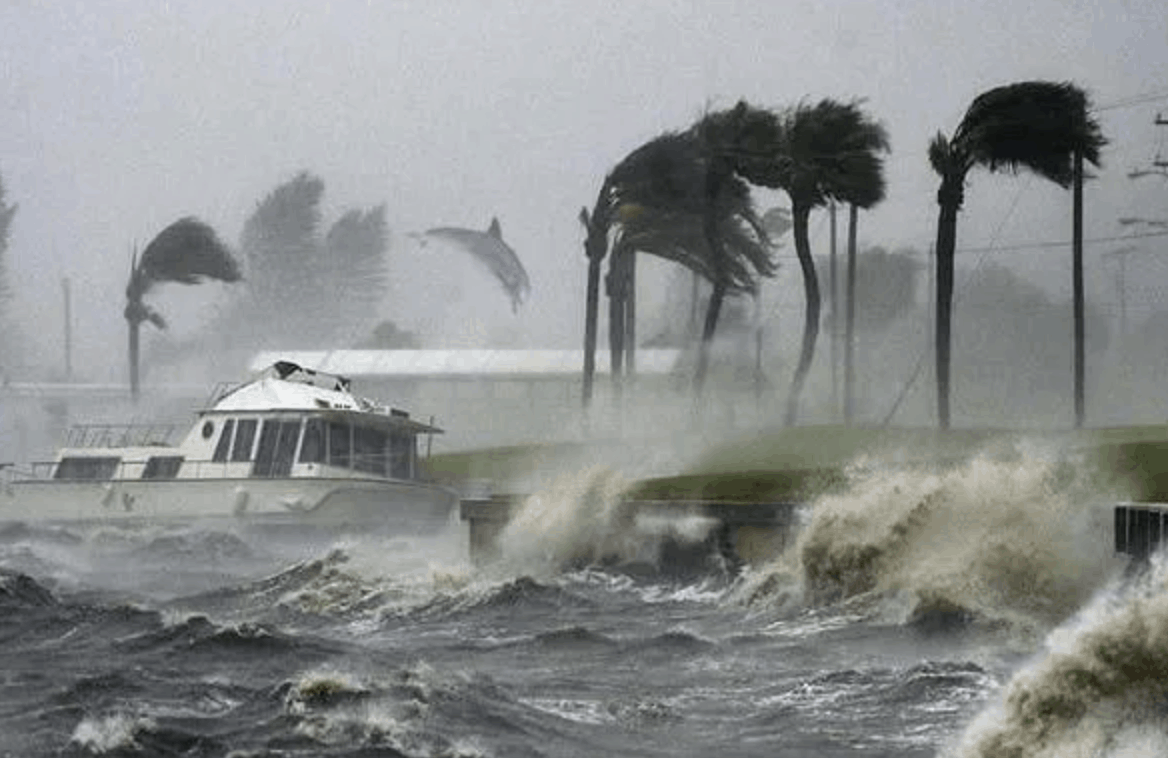 While one site shared the image in a satirized article claiming the image was captured by a Weather Channel reporter, it's not the first time the image has made its rounds during a threatening hurricane.  
The image first made its rounds in 2016 during Hurricane Matthew, according to Snopes. The story published on the website People of Lancaster included a fake quote from a fictitious Weather Channel reporter.
It was updated later to include a second image again showing a wind-blown dolphin hurling through the air and then reposted Monday as an image from Hurricane Dorian currently battering the Bahamas. 
Neither image originally contained a dolphin, obviously. And neither of the original photos were taken during Hurricane Matthew. The image showing a boat in the foreground originated from 2004 during Hurricane Frances and the second taken in 2005 during Hurricane Dennis.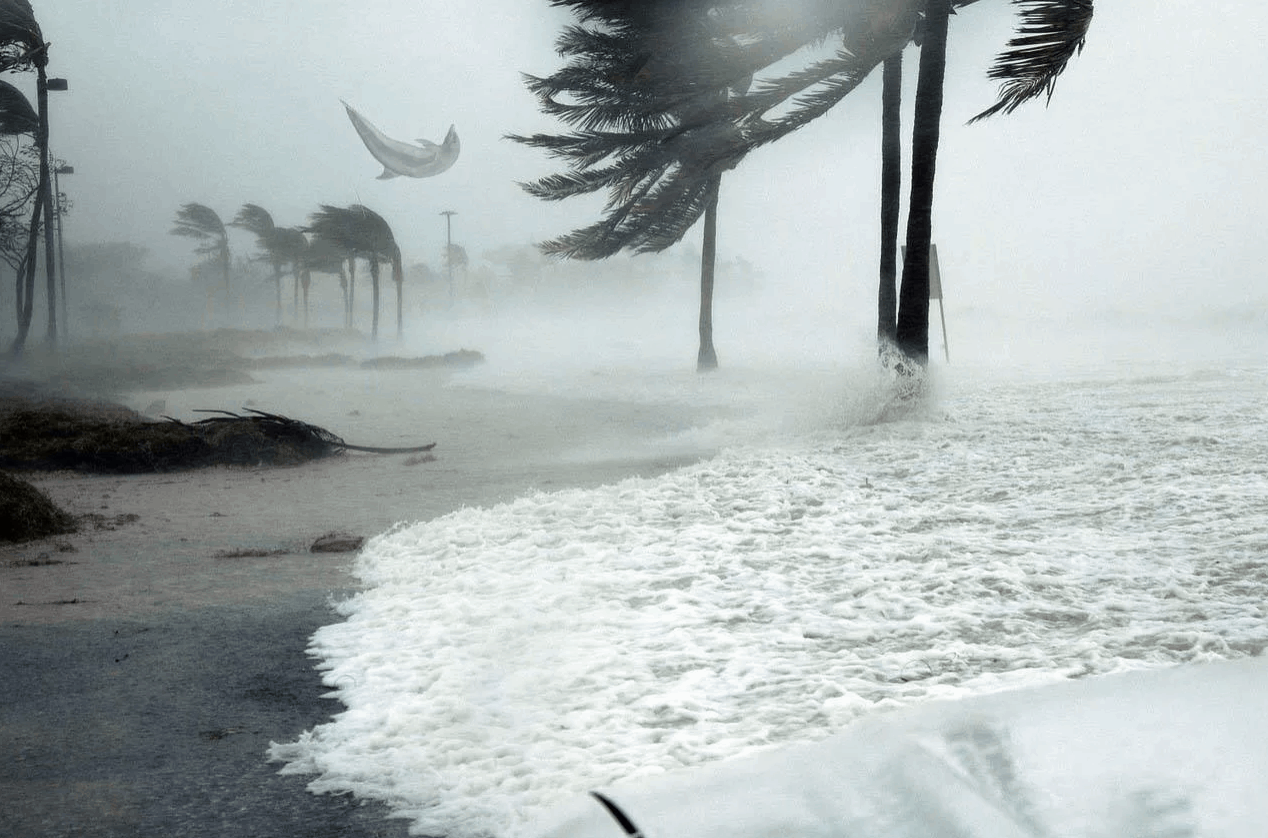 Such photographs have become almost a rite of passage in hurricane internet culture. Several images have circulated during various storms including one that went around in 2017 during Hurricane Harvey showing a shark swimming along a highway with text cautioning not to go in the water during flooding.
That image stems back to 2011 from Hurricane Irene and has been shared in several hurricanes ever since. 
Other hurricane hoax photos include one of President Donald Trump rescuing cats in 2017 in a photo that clearly showed a much trimmer man's body photoshopped with Trump's MAGA hat-adorned head.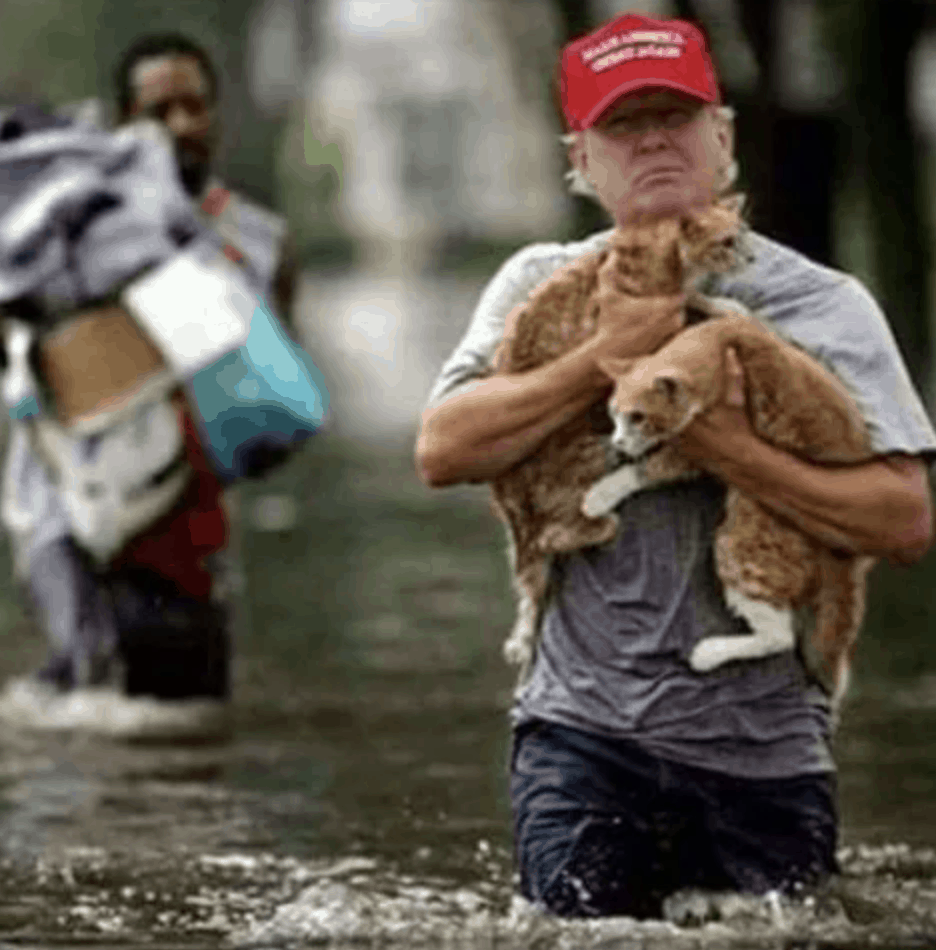 Another hoax claimed Hurricane Irma has sucked sharks into its formation. That fake news was created through a BreakYourOwnNews.com image generator that allows users to use a real image to create a fake news ticker.
While it seems unfathomable that anyone could not spot the absurdity in these fake images and headlines, they have become an undeniable part of hurricane hysteria laughed at by most but probably taken seriously by a few.