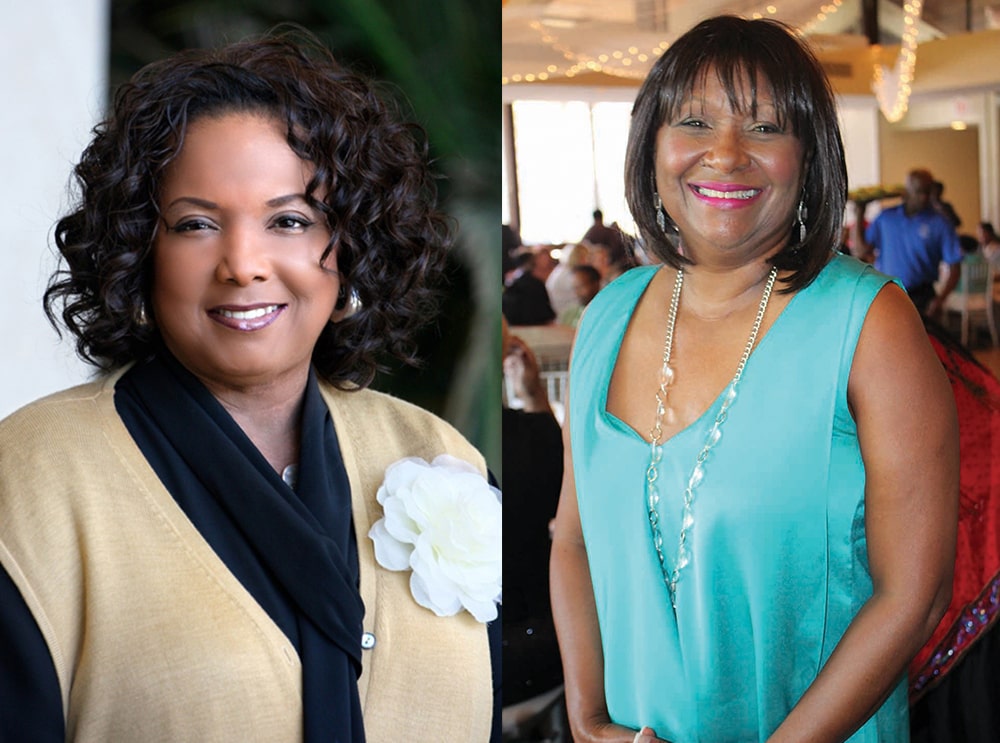 Black residents will finally have more than one seat at the table.
For the first time in more than a decade, St Petersburg City Council will have two African American representatives when new members are sworn in next January.
During last week's primary election in three City Council races, four winners in two seats were all black. 
District 7 incumbent Lisa Wheeler-Bowman earned the top spot in a four-way race with Uhuru-backed candidate Eritha "Akile" Cainion taking the No. 2 spot. 
In District 5, Trenia Cox and Deborah Figgs-Sanders earned a spot in the Nov. 5 general election. Both women are African American.
The winner will replace Steve Kornell, who's white, for the south St. Pete district that has historically been represented by white council members. 
That means no matter what, a quarter of the city's elected representatives will be black, giving city council a level of diverse representation it hasn't seen since Pinellas County School Board member Rene Flowers and the late Earnest Williams served together in the early 2000s. 
It's a huge deal for District 5. While it's part of what is stereotypically considered a neighborhood with a dense African American population, white voters outnumber black voters by nearly 4,000 in the 24,000 registered voter district.
It's not that white council members in recent decades have not been looking out for their black constituents.
Kornell served as a progressive Democrat who frequently stood up for the rights of his constituents and looked out for issues like affordable housing and workforce development both in and out of his district. Before him, Jamie Bennett did the same before leaving office for his unsuccessful bid for Mayor.
But having racial diversity on the panel provides perspective, and it's a meaningful symbol to the black community. St. Pete NAACP President Maria Scruggs took to Facebook election night to celebrate wins for four African American women. So too did Corey Givens Jr., both powerful advocates in the black community.
Last Tuesday night was also a win for black women and women in general. As Florida Politics reported months ago, no matter who won the District 5 race to replace Kornell, the seat change would give women a supermajority on the council with six of eight members being women. Three members are openly gay.
Over four years, City Council went from being dominated by white males to having a female supermajority with two of those six women to be African American. In Tampa, the look is much difference. Not a single woman serves on that board, and only one member is black. However, Tampa does have representation from two Latino men — representation St. Pete still lacks.
Last updated on September 4, 2019