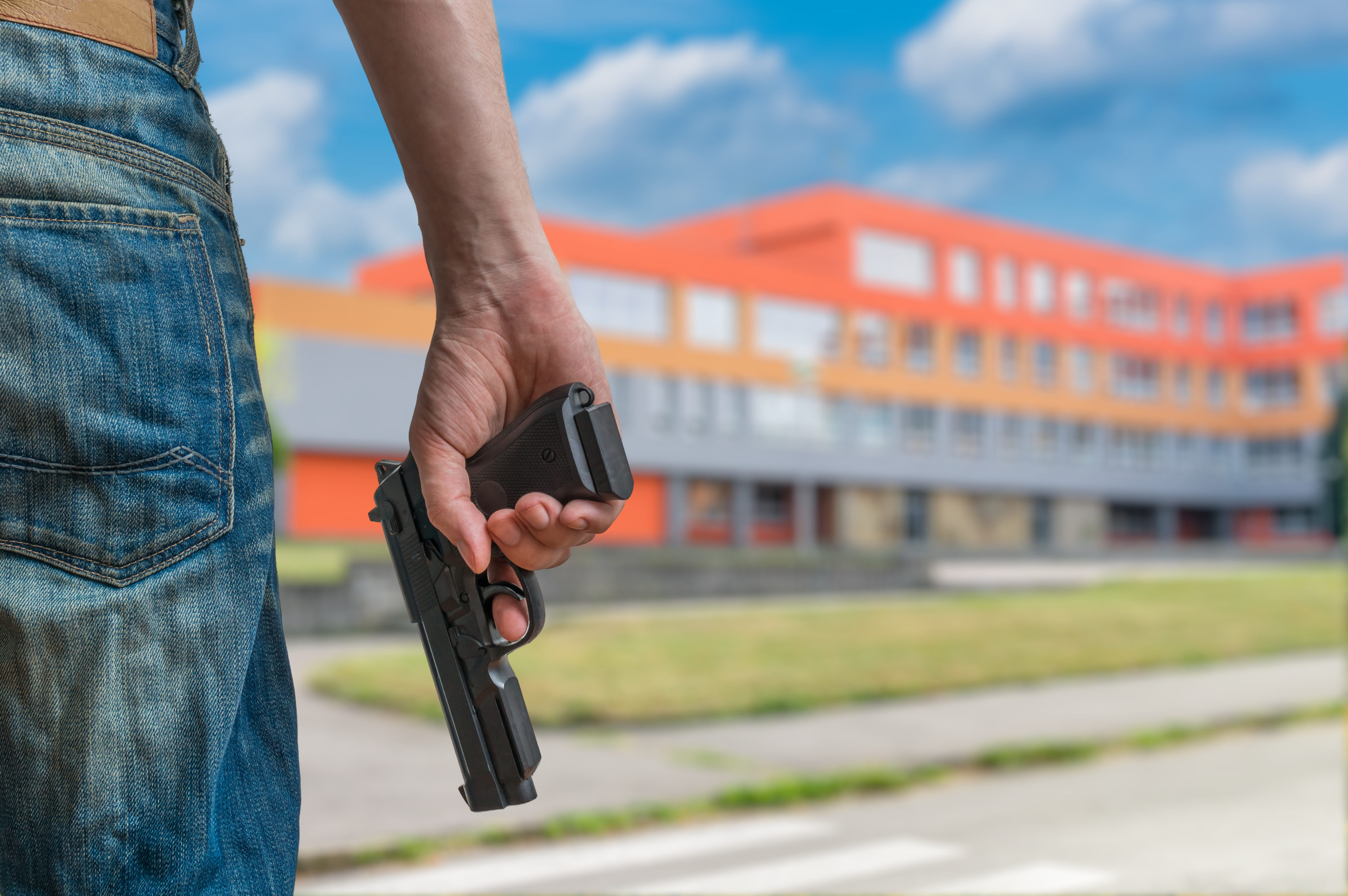 Money and pressure worked for the NRA, and it can work for those wanting better background checks
You can count the ways Beto O'Rourke's vow to force gun owners to sell their assault rifles in a government buyback is an impossible dream.
Start with the part of that pesky Second Amendment that says the right to bear arms "shall not be infringed." Those words prove the founding fathers didn't get everything right, but we're stuck with it.
Also, there is no way to know how many of those weapons exist. Estimates are between 5 million and 10 million are owned. That's a wide gap.
There is no clear definition of what qualifies as an assault weapon. And we can't leave out the fact that Republicans control the White House and U.S. Senate. And the National Rifle Association controls those Republicans.
Even if Beto O'Rourke is elected President, which he won't be, the political obstacles to fulfill his promise would be insurmountable. Even moderate members of his Democratic party aren't buying the idea.
Despite that, I'm glad O'Rourke said that out loud, and many reasonable people believe it needed to be said. A generation has grown up in this country believing mass murders are routine. They have schools shot up. Malls. Movie theaters. Concerts.
And they have heard NRA supporters mouth garbage about a good guy with a gun is the only defense against a bad guy with a weapon of war.
On NBC's "Meet The Press" Sunday, O'Rourke doubled down on his vow.
"I refuse to even acknowledge the politics or the polling or the fear or the NRA," he said. "That has purchased the complicity and silence of members of Congress."
Yeah, there are long odds.
But that doesn't mean meaningful change can't happen, and for that, I refer you to a recent letter signed by 145 CEOs of major companies. They demanded the Senate take action to curb gun violence.
They're not demanding that law-abiding citizens surrender their weapons. They are pushing for stronger background checks and expanded red-flag laws.
"As leaders of some of America's most respected companies and those with significant business interests in the United States, we are writing to you because we have a responsibility and obligation to stand up for the safety of our employees, customers and all Americans in the communities we serve across the country," they wrote.
"Doing nothing about America's gun violence crisis is simply unacceptable, and it is time to stand with the American public on gun safety."
CEO's represent money and campaign contributions, and they respond to what the majority of their customers want.
Now, that might get Mitch McConnell's attention – especially if that money starts flowing to candidates who push for tougher gun laws.
Richard Fain, chairman and CEO of Royal Caribbean Cruises, talked about that with NPR's Mary Louise Kelly.
"I'm really proud of the response that we got, proud of the fact that people felt that they could tell me whether they agreed or disagreed internally," he said.
"Remember, we have a lot of people here who are – who live in the Parkland community, and so this is a subject that's near and dear to our hearts. And the overwhelming response was, yes, we are in favor of level-headed actions to control this gun violence."
Those are the keywords: level-headed actions.
Beto O'Rourke made an understandably emotional reaction to the mass murder in El Paso, Texas. But he made a promise he can't keep, although many might wish he could.
But there can be better laws for gun control, and it's not that hard. Comprehensive background checks and red-flag laws can happen. Keeping maniacs from obtaining weapons of war should be the No. 1 priority.
That's why people might eventually view the letter from those CEOs might as the tipping point in this fight. The NRA got where it is with pressure and money, and people on the other side can use the same.