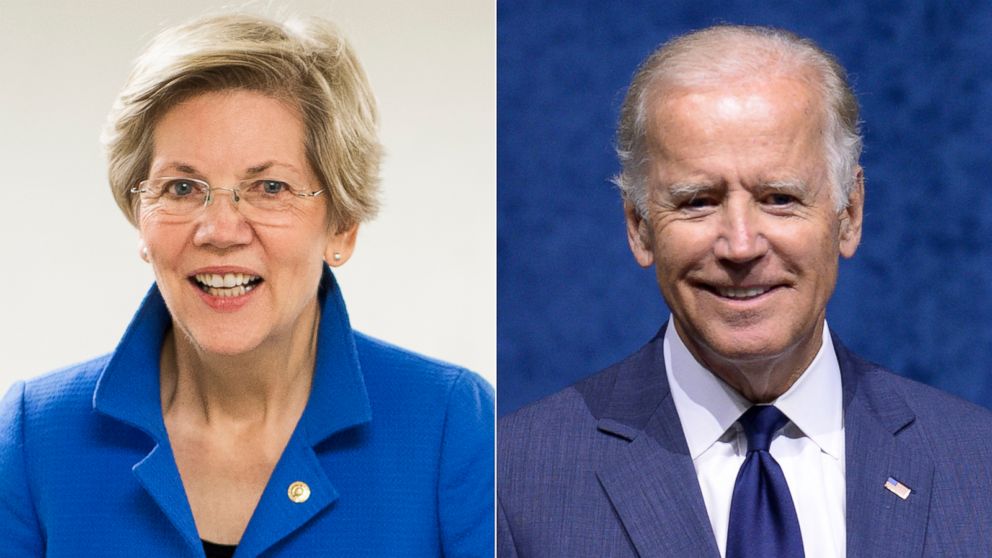 "Elizabeth Warren is gathering strength and is becoming a real competitor for the state."
Former Vice President Joe Biden's lead in the Sunshine State is shrinking, but he still maintains a 10-point lead over his opponents in the Democratic presidential primary.
That's according to the latest poll of Florida voters conducted by the Florida Atlantic University Business and Economics Polling Initiative (FAU BEPI).
Biden received 34 percent support in the survey. That's slightly down from the 39 percent the last time the poll was taken back in May. But he remains in the lead.
That lead is shrinking, however, due to U.S. Sen. Elizabeth Warren of Massachusetts rocketing up from 12 percent support in May to 24 percent support in September.
Warren went from trailing Biden by 27 points to just 10 points.
"While Joe Biden continues to lead other primary candidates in Florida, Elizabeth Warren is gathering strength and is becoming a real competitor for the state," said Kevin Wagner, professor of political science at FAU and a research fellow of the Initiative.
U.S. Sen. Bernie Sanders of Vermont sits in third place at 14 percent support. That's up 2 percentage points from his May results.
Rounding out the top five are South Bend Mayor Pete Buttigieg at 5 percent support, followed by U.S. Sen. Kamala Harris of California at 4 percent.
In a surprising finding, Miramar Mayor Wayne Messam sits in sixth place with 3 percent support. Messam's campaign has largely failed to make an impact so far. He has yet to qualify for the debate stage at any of the Democrats' three debates so far. And other polling of the state does not show Messam making much of a dent.
Messam is polling above former tech executive Andrew Yang and former U.S. Rep. Beto O'Rourke of Texas, who both sit at 2 percent support. U.S. Sen. Amy Klobuchar of Minnesota, former Secretary of Housing and Urban Development Julián Castro and billionaire hedge fund manager Tom Steyer are among a trio of candidates showing 0 percent support in FAU's survey.
President Donald Trump also finds himself facing a trio of Republican primary challengers.
According to the FAU survey, Trump's hold on the party appears to be safe, with 85 percent support. Former U.S. Rep. Mark Sanford of South Carolina came in second at 8 percent. He was followed by former U.S. Rep. Joe Walsh of Illinois at 5 percent and former Massachusetts Gov. Bill Weld at 2 percent.
Pollsters conducted the survey Sept. 12 to 15, sampling 934 Florida registered voters. The margin of error for Democratic Primary results is 4.9 percent. For the Republican primary, the MOE is 5.2 percentage points.
FAU also polled hypothetical general election matchups between Trump and four of the Democratic front-runners.
While Biden has shown strength in head-to-head polling against Trump, Warren actually fared the best in the FAU survey. Trump led Warren by a fraction of a percentage point, earning 50.1 percent support to her 49.9 percent.
Biden and Sanders both trailed by 1 percentage point against Trump. Harris was down by 4 points, losing out 52 percent to 48 percent.
"President Donald Trump is in a dead heat with the leading Democrats in Florida, which continues to be the largest battleground state," Wagner said.
Florida voters will take to the polls on March 17 to make their selections in the respective presidential primaries. The general election will be Nov. 3, 2020.