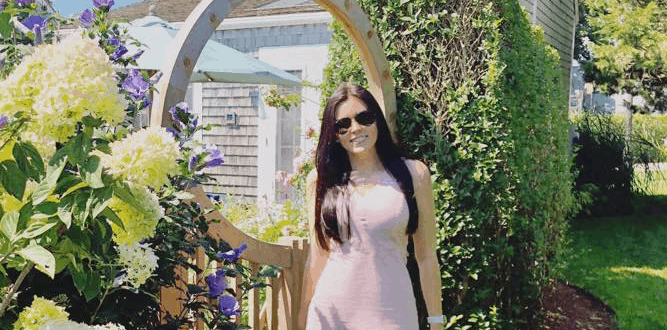 She replaces Anthony Cruz, who moves to the White House.
U.S. Rep. Vern Buchanan has promoted field representative Chloe Conboy to press secretary for his congressional office.
She replaces Anthony Cruz, who just took on a job in the White House communications office.
"I know firsthand the importance of the issues Congressman Buchanan has championed, from protecting the environment to fighting for veterans and senior citizens," Conboy said.
Up until now, Conboy worked in the Republican Congressman's Sarasota office, where she has worked since November of 2018.
Buchanan praised the Bradenton native as "a remarkably talented individual who understands our region and is dedicated to public service."
Before working for Buchanan, Conboy worked as a digital content producer at ABC-7 WWSB. In the job, she gained some on-air experience along with running all social media platforms for the news outlet.
Ironically, she worked at the news station with now-Congressional candidate Alan Cohn, who is running against Republican Rep. Ross Spano.
Buchanan, notably, also faces a critical election this year, with Democratic state Rep. Margaret Good challenging him.
Manatee County residents likely also recognize her surname as her grandfather, Anthony Conboy, worked for years as a sports columnist for the Bradenton Herald.
Buchanan's office stressed Conboy's long-time ties to the region as a Manatee High School graduate who earned degrees at State College of Florida and the University of South Florida Sarasota-Manatee.
"To become the press secretary for my hometown congressman is truly an honor," she said.
Cruz, who previously worked as deputy press secretary for Sen. Marco Rubio, took a job handling regional communications in the West and Hispanic media outreach for the White House.
He also worked as communications director for New York Rep. Dan Donovan before taking over communications for Buchanan. The New York native and University of Pennsylvania graduate has long specialized in Spanish-language outreach.
He's now worked for Republican elected officials in the House, Senate and the White House.